Cars you just can't buy in the United States
The land of the free is famous for cowboys and cars…but now it's mostly just for cars. And you would think that Americans with some money to burn would have their pick of any car in the world—but you would be wrong. Here are a few cars that you can't drive in the United States.
Land Rover Defender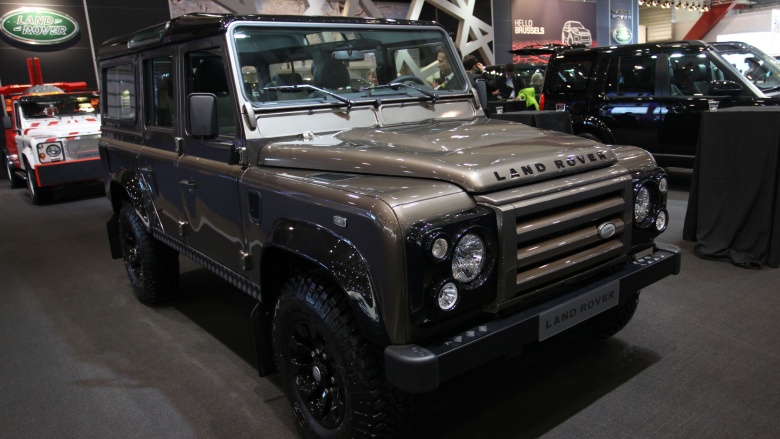 This iconic off-road vehicle has been getting down and dirty without getting stuck for over six decades, starting out as the original Land Rover Series in 1948 before evolving into the Defender in 1983. A stalwart of the British army and deployed across the world, it has also become ubiquitous on African safaris and anywhere else a sturdy no-nonsense off-road vehicle is required. While the Defender was imported to the USA between 1993 and 1997, it was a heavily modified version and only sold in small numbers. Imports stopped when the modifications required to satisfy US Department of Transportation regulations became prohibitive, and will never be resumed. The last Defender rolled off the production lines on January 29, 2016.
Spyker C8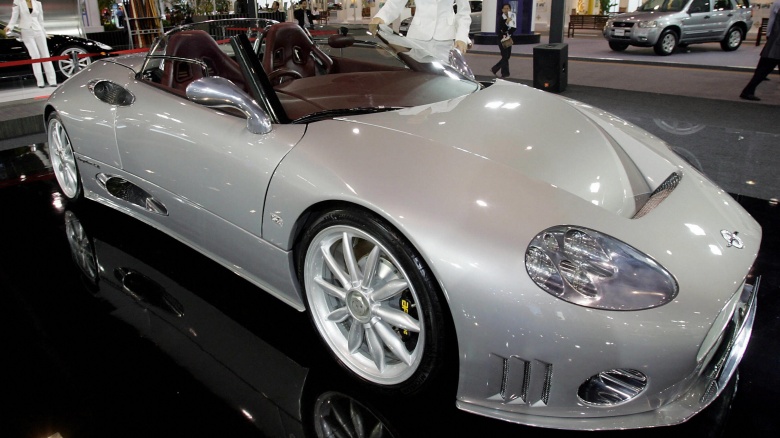 This beautiful little Dutch-made sports car has been produced since the year 2000 and features an Audi V8 engine producing between 400 and 600 horsepower depending on the model. Racing versions have competed in the 12 hours of Sebring, and the Le Mans 24 hours races. Spyker is referred to as a boutique car maker because they make so few cars—but they make them very well, indeed. Producing fewer than 300 cars between 2000 and 2010 and charging around $200,000 each, their focus is on quality, refinement, and definitely not on America.
Toyota Hilux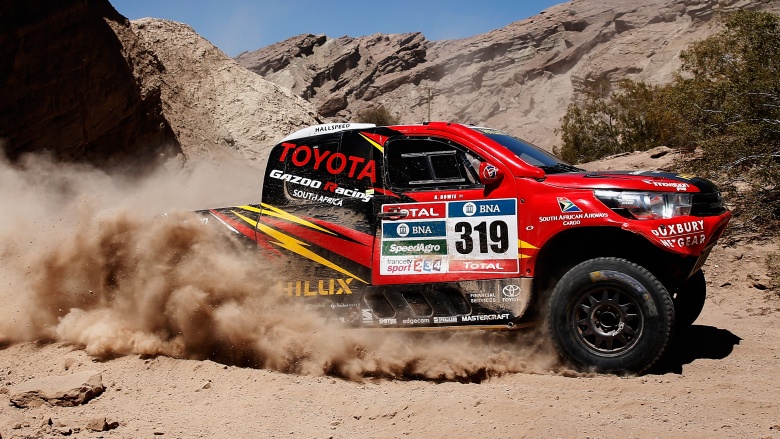 Whenever you see news footage of a war in the Middle East, that truck with the big gun and a dozen troops in the back is probably a Toyota Hilux. Currently sold everywhere except the good ol' US of A, the Hilux is legendary for its ability to soak up punishment and keep on running, with vehicles regularly clocking up over 300,000 miles on the odometer without trouble. Available in the United States until 1995 when it was replaced with the Tacoma, the Hilux is now only available outside North America, North or South Korea, India, and, strangely enough, Japan.
TVR sports cars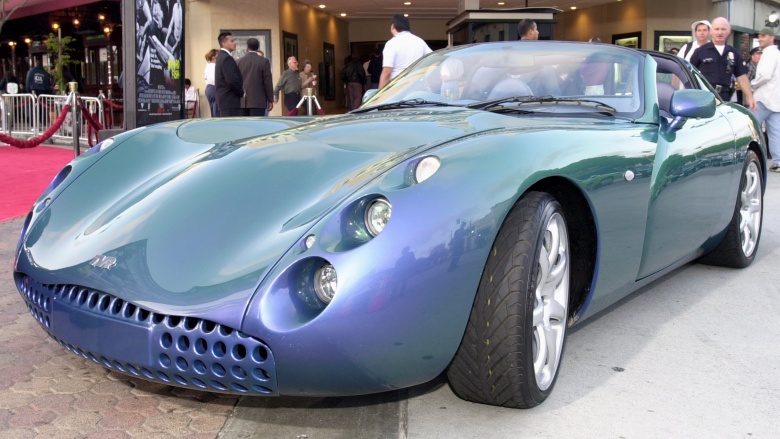 TVR is a small British manufacturer of nutty high performance sports cars that eschew modern driver aids in pursuit of an authentic driving experience. Since 1956, they have produced a range of two-seater sports cars with a focus on racing, and almost none have ever made it to the US. The most recent iteration, the TVR Sagaris, produced between 2004 and 2006, stands out from its fellows by not looking completely awful. It sports a 4 liter TVR Speed Six engine producing 405 horsepower. And contrary to European Union guidelines, it had no airbags or anti-lock brakes—because the company owner felt those luxuries promoted overconfidence. Okay.
 Tata Nano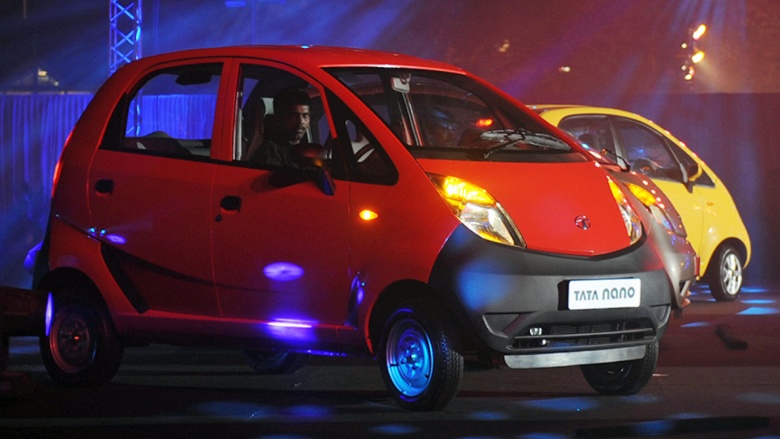 There is a very good reason why the Tata Nano isn't available in the USA—it's a death trap. Receiving zero stars in NCAP safety tests, the 2009 Nano was billed as "the world's cheapest car," not a slogan that'll inspire a lot of confidence. Intended to challenge popular two wheeled vehicles like scooters, the Nano was originally priced at $2,500, but the terrible safety rating and relatively high price (compared to a motorcycle) meant it sold poorly. An upgraded version is regularly rumored to be on the verge of release in the USA, but don't hold your breath.
Wiesmann GT MF5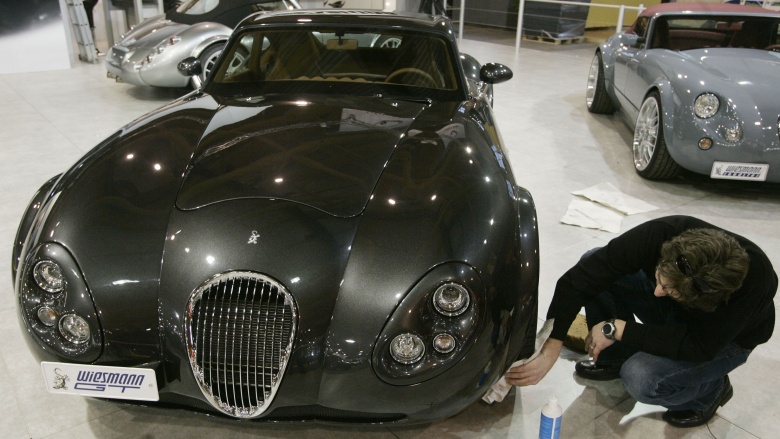 The Wiesmann GT MF5 is a handmade touring car built in Germany and it costs upwards of $200,000. Like many small manufacturers on this list, Wiesmann makes very few cars (around 180 per year) and although the company planned to make models available in the US in 2010, the difficulty of modifying the cars to satisfy US regulations delayed the release. And since the company was liquidated in 2014, that situation looks unlikely to change any time soon, denying car fans in the USA the chance to get up close and personal with a particularly lovely automobile.
Morgan Aero 8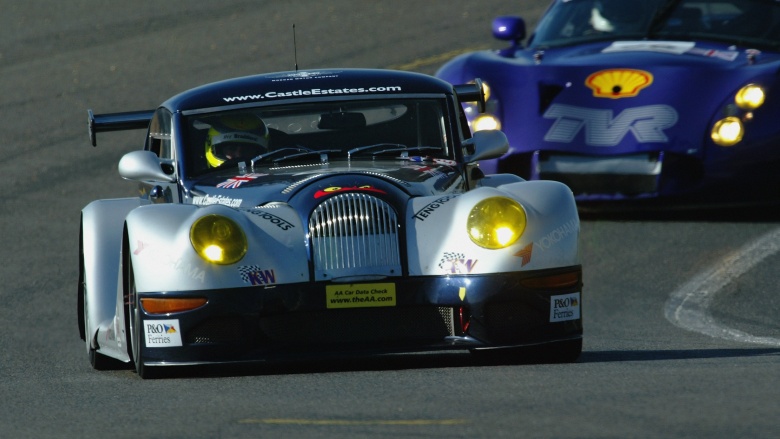 The Morgan Aero8 is the great grandchild of the traditional Morgan released in the 1940s, and although it shares some outward appearance with its predecessor, on the inside it is a very different beast—not least because it's not made from wood. Now featuring a 5 liter V8 from BMW, the Aero 8 has seen some success in endurance and GT racing including a 20th place finish at the 2004 12 hours of Sebring event. As with almost every other car on this list, rumors abound of its imminent US release, but (as ever) believe it when you see it. But if you do see it, you should probably buy it.
Holden Ute SS-V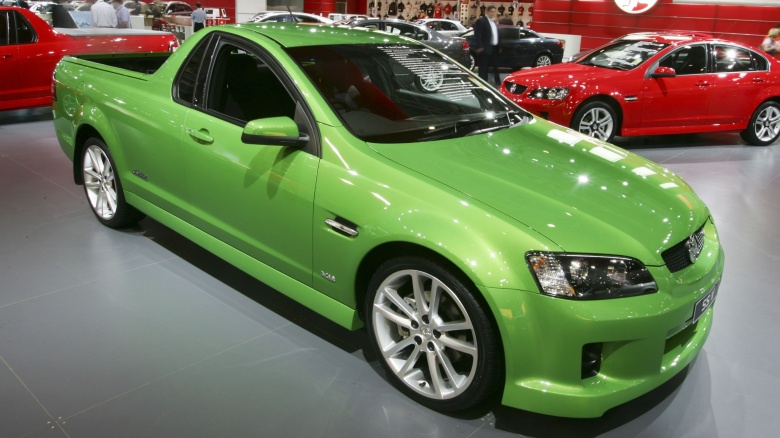 The Holden Ute SS-V is an Australian light truck that will never make it to the United States. And that's a shame, because the Ute SS-V has the potential to fill the hole left in American hearts and garages by the El Camino. Built by an Australian subsidiary of General Motors, the Ute SS-V Offers both a practical cargo bed and a 6 liter aluminum V8 under the hood, which certainly checks a lot of boxes. But despite occasional rumors to the contrary, you won't be seeing the "Ute" any time soon. This might be because way back in 1963 the USA created the "Chicken tax," which imposed a 25 percent import tariff on light trucks (among other things) in response to French and German tariffs on chicken imports from the States—which would add a prohibitive chunk of change to the sticker price.
Aston Martin Lagonda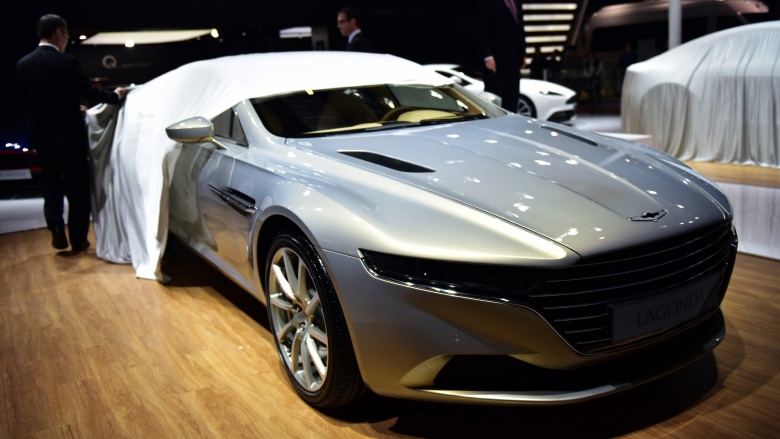 The Aston Martin Lagonda is a so-called "Super Saloon" that will be available to buyers in the UK, Europe, and the Middle East—but not the US. The new Lagonda is a revival of a historic car make that aimed to combine opulent luxury with high performance, and it was manufactured in the UK between 1974 and 1990. While undoubtedly eye-catching, the new machine will probably also be eye-wateringly expensive considering that it's for sale on an invitation only basis. Meaning you can't just walk into a dealership and drop some cash to pick one up, because you need an invitation from Aston Martin first.
Jaguar XF Sportbrake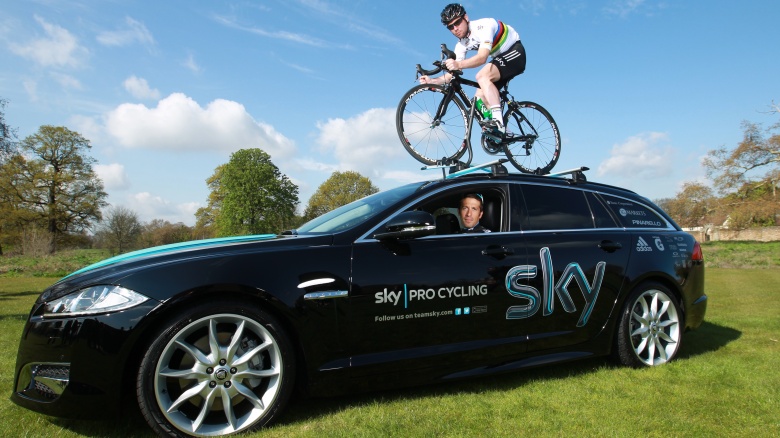 Another vehicle that combines practicality with performance, the Jaguar XF Sportbrake is a station wagon, or "estate" as they call them in the UK, that that will accommodate dogs, luggage, and even a couple of grandmothers, without sacrificing any of the pleasure you get from driving a Jaguar. And if you need to get your grandmother and her dogs somewhere really, really fast, there is a high performance model available that can unleash almost 550 horsepower—unless you live in the USA, that is. In that case, you're mostly stuck with a PT Cruiser or whatever. Sorry.