5 Apps That Will Give Your Photos a Cool, Retro Look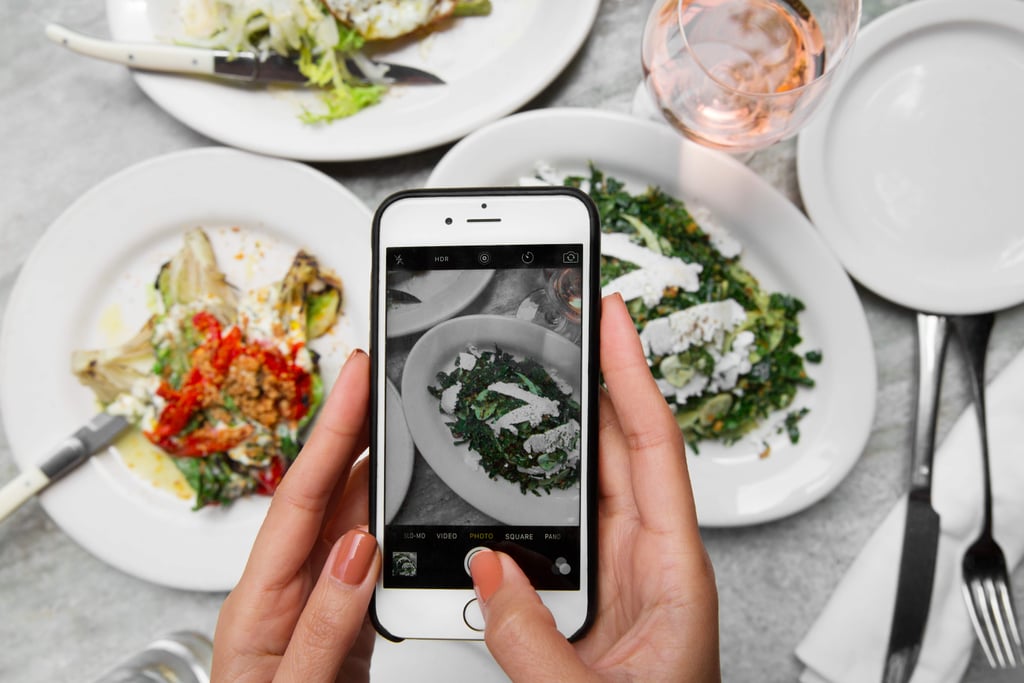 Image Source: POPSUGAR Photography / Sheila Gim
No feeling can replicate the old days of taking photos and seeing them later on film. It was like a surprise every time you developed film, since it took a few hours or days to process. And even though we have smartphones with incredible cameras, it doesn't stop us from gazing longingly at vintage-looking photos. Want to try out the look and feel on your photos? Try the following apps for iOS, and prepare to treasure your memories even more.
1Hipstamatic
Let your photos look like they were taken on an old-school camera with Hipstamatic ($3). Adjust the focus, exposure, shutter speed, and more as you take your photos. Or use one of the lenses or films to create the retro look you crave.
2Reflex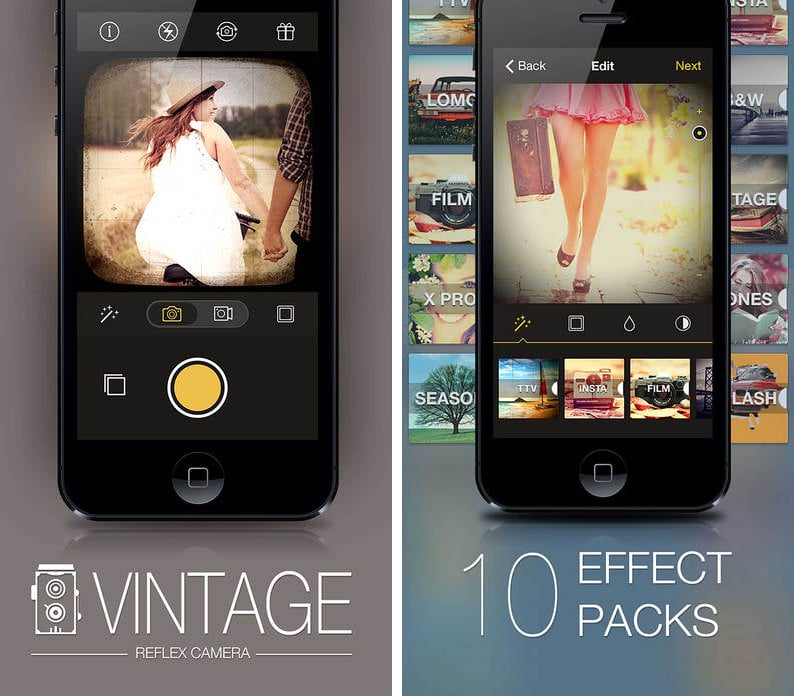 With Reflex ($3), use eight different types of film value packs to take photos. You can also shoot a regular snap and edit it or add borders to the image. It's similar to Hipstamatic but a little easier to use.
3CrossProcess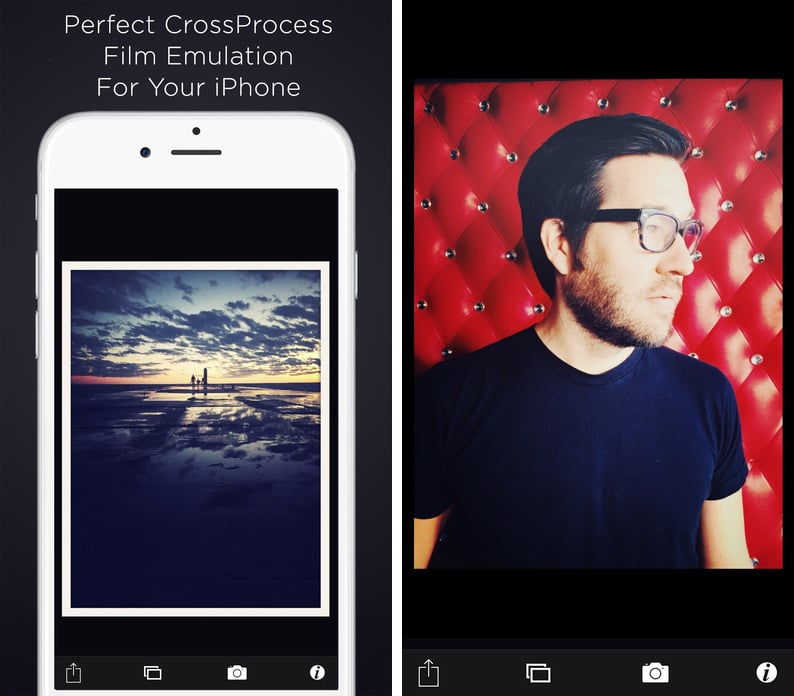 Get a photo that looks totally unique with Cross Process ($2). The idea behind the app is to give your photos a look as if they were actually cross-processed like film. Choose what you want done to the photo and add a border if you'd like.
4ShakeItPhoto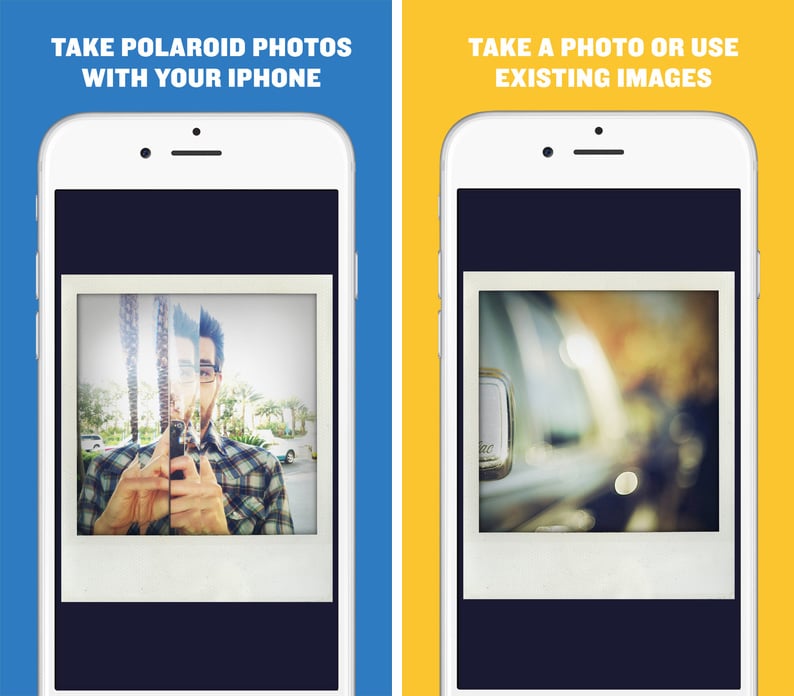 If you truly want a Polaroid-like experience, then download ShakeItPhoto ($2). Take a photo and either watch or shake your phone to make it "develop." You can also change the border size of the photo.
5Camera+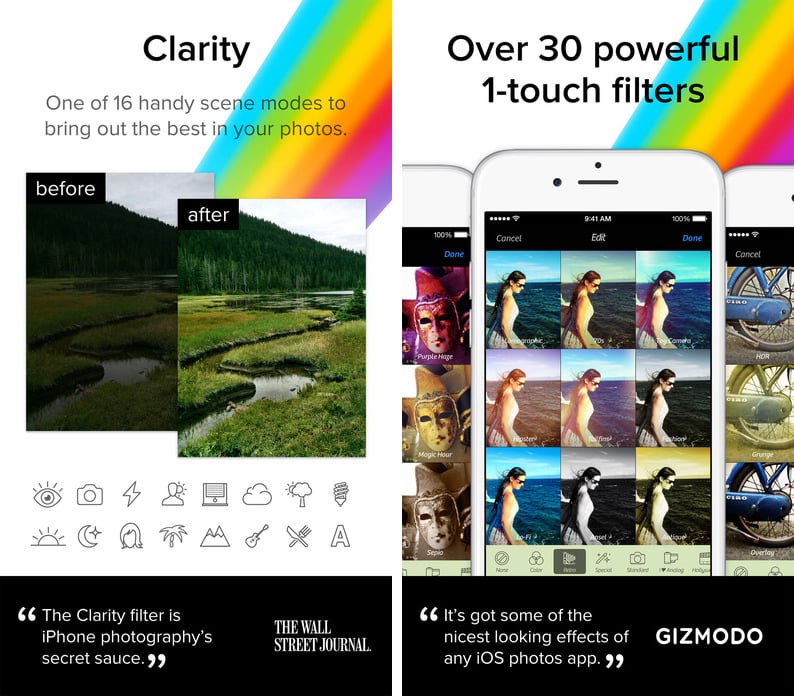 Get an incredible photo-editing app and create vintage effects on your images with Camera+($3). Adjust different settings like exposure or use one of the app's 30 filters on a photo. It's the best investment you can make if you're serious about your photography skills.