These LED lights strips can teach you how to play guitar in 60 Seconds
'Fret Zeppelin' is a LED learning display system that can teach you how to play guitar. Once you select a song you'd like to learn from the app, Fret Zeppelin will light up to show you where to place your fingers.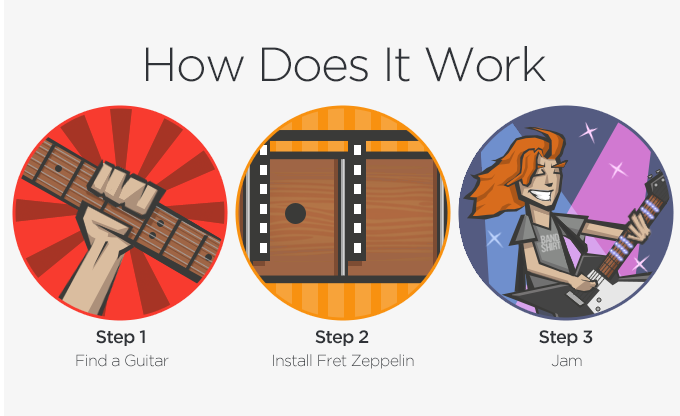 Oh wait, it gets better!  
Now you can play songs intuitively, not just one note or chord at a time. Fret Zeppelin helps you to play through entire songs on the FIRST try! After you play a note, our app detects the sound and lights up where you put your fingers next. Pretty cool, right?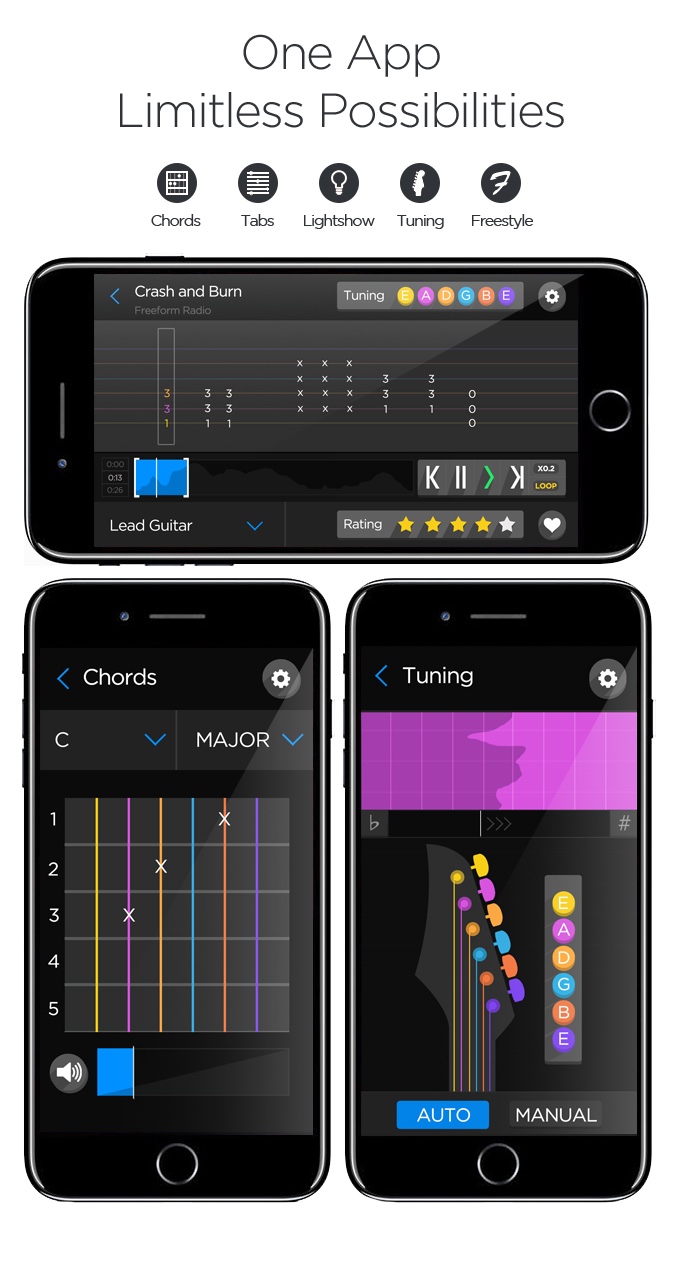 The Fret Zeppelin app introduces intuitive learning with an impressive suite of features that we'll continuously be improving to make the best guitar learning environment on the market! Coming soon for Android and iOS devices.
So what do first-time users say?
How about professionals?
Perfect for all skill levels
Beginner
Start with basic songs, chords, and note displays.
Intermediate
Learn key changes, improvisation, and more.
Advanced
Create new songs with custom tuning chord displays. Quickly learn transposition techniques.
…and of course, light shows for fun!