They say people eat to live but foodies live to eat. If you are among the ones that go restaurant hopping in search for the best mouth-watering delicacies as a passionate hobby, then read on. We bring you the best specialty restaurants that serve up some of the signature, high-on-taste dishes that you simply cannot pass on.
Trishna at Kala  Ghoda
Trishna is a seafood haven that specializes in the South Indian style of cooking. The delectable menu includes crab in butter pepper garlic sauce, lobster cooked in a variety of spices including lobster tandoori, jumbo prawn dishes and jumbo pomfret hyderabadi tikka. If you are seafood lover, you simply cannot miss the amazing coastal fare cooked here.
Bademiyan in Colaba
This restaurant has developed over decades and is now famous for its mouth-watering kebabs.  It is a brand in itself and has been awarded for its excellent mughlai cuisine. From lamb/ mutton seek kebab to paneer-baida roti to chicken dum biryani, you will relish in the taste and the food here will have you come back for more.
MexiChino in Borivali
If you delight in exotic veg cuisine then, MexiChino is a place you cannot afford to miss. This restaurant specializes in Mexican, Chinese and Tex-Mex cuisine.  From soups, appetizers, salads to rice and noodles, you will find an authentic taste that will spoil you for choice. Tortilla & red bean soup, plumed eggplant stir fry and pad thai noodles are worth the try.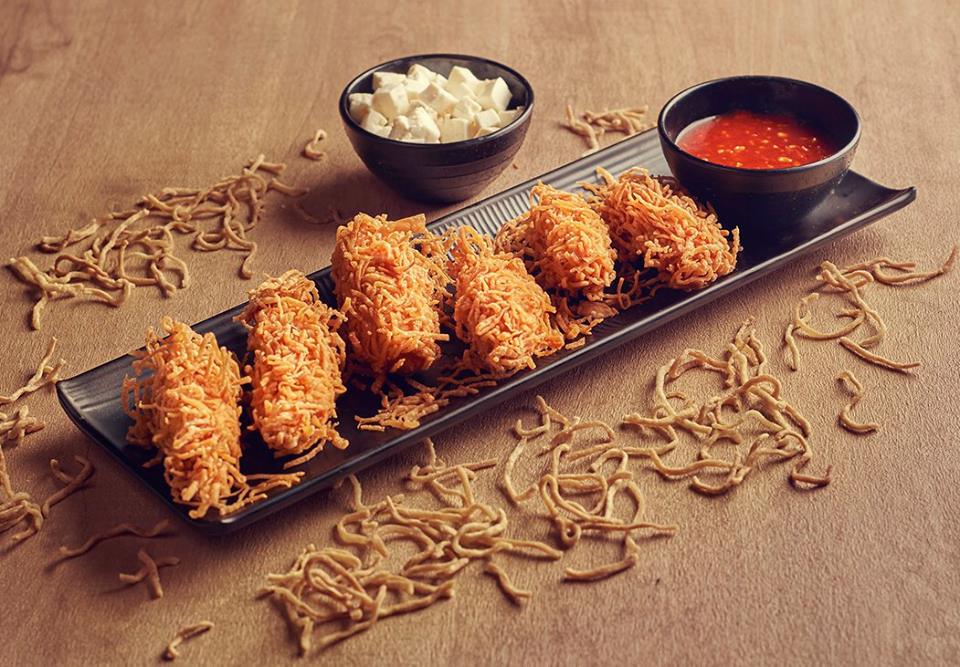 Jia The Oriental Kitchen at Colaba Causeway
If sushi is on your mind, then Jia is where you should be heading for authentic Japanese fare. Give the crispy tempura prawn sushi a go to fall in love with raw seafood all over again. They are also the masters of South East Asian cuisine like dim sum, duck salad and mandarin dumplings.
Frisbees at Andheri Lokhandwala
If you are anything like me, then gorging on sandwiches and burgers will brighten your day. For the American classics, visit Frisbees and eat to your heart's delight. Their succulent cheese bomb burgers are to die for! Known for their delish burgers that come in every type like veg, chicken, beef, lamb and focaccia sandwiches and wraps, you will be thankful for the gastronomic treat.
IceKraft at Oshiwara
The ones with a sweet tooth are summoned to IceKraft for their sugar cravings. IceKraft serves the best waffles and freshly rolled ice creams and freakshakes. The ice creams are topped with fresh fruits and you get an assortment of options for toppings from sprinkles to cereals.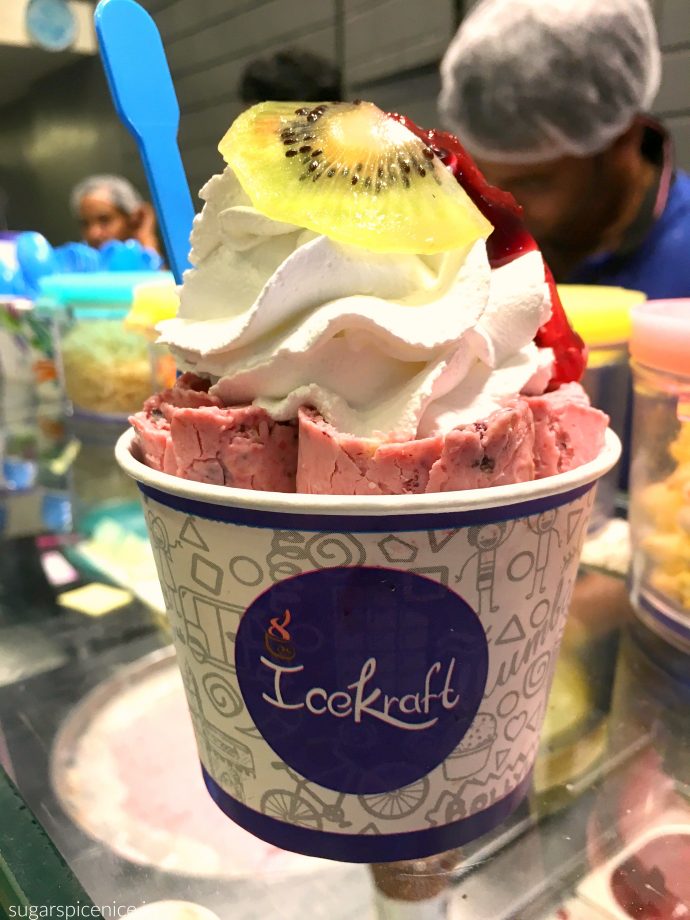 Image: sugarspicenice