Summer time have you rummaging through your closet for that swimsuit from ages ago. Switch things up this summer season and invest in a pair of one-piece swimwear that flatters your body and makes you the center of attention.
Try our list of 7 beach essential swimsuits to reinvent your sex appeal like never before.
The low back one piece is undeniably retro and was made famous by Cindy Crawford in the 90's. Well, the bare back offers a level of sexiness unmatched by other swimsuits. It is also flattering to any body type as it gives the appearance of a longer and leaner silhouette.
The V-neck swimsuit is another one that never goes out of style. It's classic, chic and has a lot of oomph.
If the generic swimsuits are too girly for you then adding an embellishment like a zipper at the front can instantly transform you into a sporty beach babe. Inspired by the seventies all-American woman, this modern take is flirtatious and sexy all at the same time.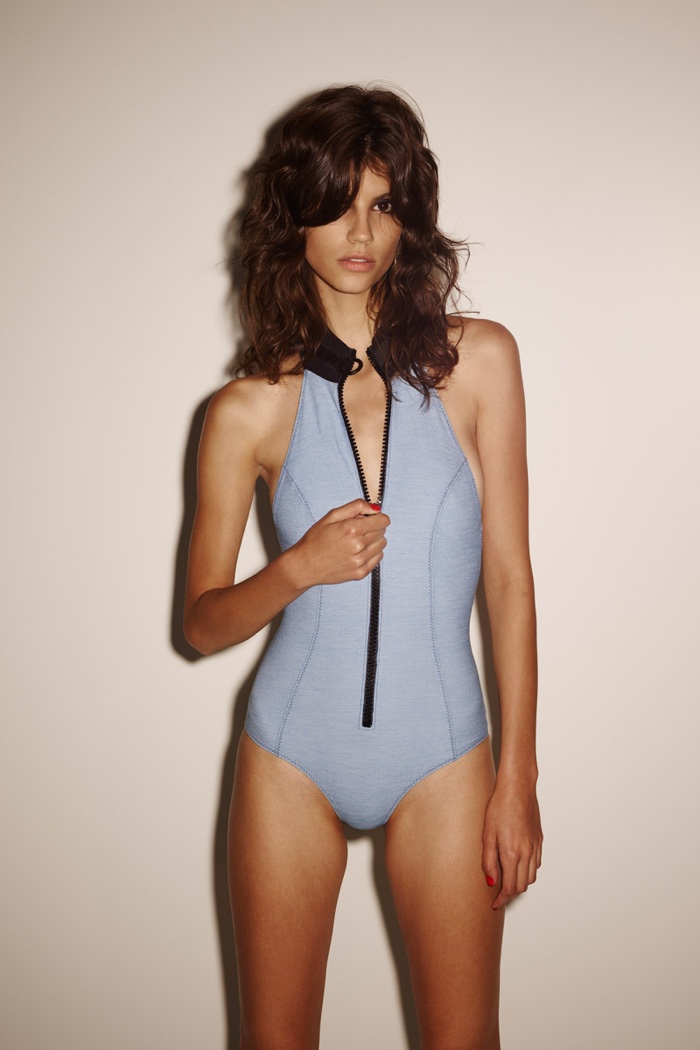 Adriana Degreas knows how to incorporate halter necks into a swimsuit for a stylish and sophisticated poolside look. The ruching at the waist complements the deep neckline and the simple off-white color combines to give a flattering silhouette.
This one-shoulder swimsuit by Michael Kors looks classy without even trying hard. The chain print in gold adds to the bling factor and works on several levels.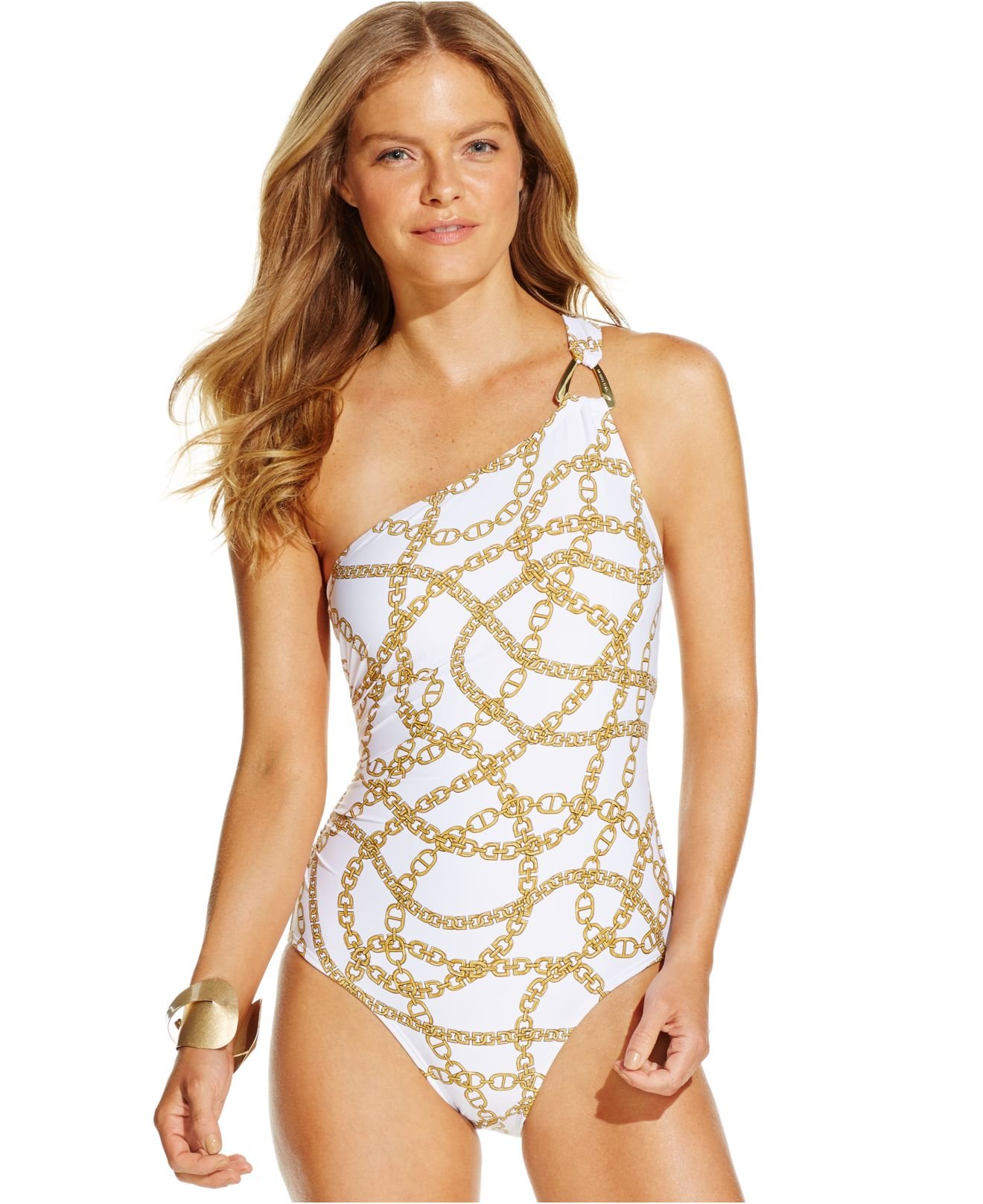 One-piece swimsuits and piping go a long way to create an elegant look.  The cut-out sides and cross-back stripes are a sight for the sore eyes. The beautiful green color accentuates the white piping for an envious appearance.
Ruffles are everywhere this season. So, why should your swimsuit be any different? The polka dot combination along with the ruffles makes it a summer essential that you cannot afford to miss.