When reading is your passion and you find yourself craving a book that will mentally and emotionally satisfy you, you are a true bibliophile. Books of any genre and writing style, be it thriller, a memoir, comedy or inspirational stories take us on an imaginative journey that sometimes, our boring lives pale in comparison to.
If you are looking for another book to mesmerize and immerse you completely, read on to find the list of 7 novels that befit every reader's taste. We are sure you will find something to your liking, so what are you waiting for? Get cracking….
Fall Down 7 times Get Up 8 – Naoki Higashida
Naoki Higashida is a twenty-four year old non-verbal Japanese man with severe autism. This book chronicles his view of the world as an autistic person. It also attempts to demystify the disorder and give readers a better understanding of what it feels like to go through life with disabilities. Moreover, it's a story of resilience and a never-say-die human spirit.
Priestdaddy: A Memoir – Patricia Lockwood
Patricia Lockwood, along with her husband, returns to her childhood home in Kansas City. But mind you, her family is not the ordinary type with her father being a gun-toting and action-movie loving catholic priest (let that sink in for a while), who usually parades around in his underwear. Laced with her acerbic wit and a poetic fluency, this book touches on subjects of religious identity but with a detached sensibility that is a page-turner for sure.
Things That Happened Before the Earthquake – Chiara Barzini
This coming-of-age novel follows Eugenia's adolescent years after her family is uprooted from their homeland in Rome. They settle in Van Nuys, California right after the 1992 L.A. riots. As the city is looking for some kind of grounding, the susceptible Eugenia finds comfort in sex and drugs. It's not a typical teen-angst story though, as the narrative is richer and immersive as you tag along for a ride in Eugenia's life.
The Potlikker Papers – John T. Edge
John Edge is a food historian who takes us on a trip of South America to discover its tantalizing flavors and the evolution of food and cooking. The book elaborates how the culinary scene is interspersed with the political and social life of African-Americans. The culinary history chronicled in this book also profiles the trendsetters who foresaw a need for organic food like Stephen Gaskin and many others.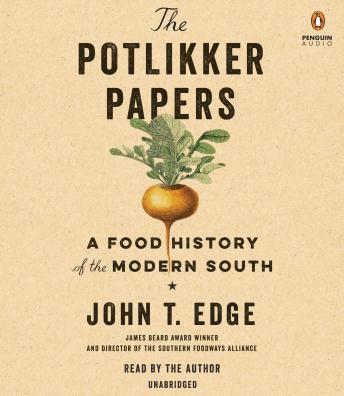 The Meaning of Michelle – Edited by Veronica Chambers
If you need a boost of feminism, then Michelle Obama offers the right dose of inspiration. In this book, 16 notable writers like Ava DuVernay, Roxan Gay, etc. take on the iconic figure and the immeasurable impact on the American culture. The book touches on subjects of race, class, marriage but over what it means to be an American today. A must-read to make it through the Trump Presidency, if you ask me.
We Were the Lucky Ones – Georgia Hunter
The premise is World War II where the Polish, Jewish and Kurc family was painfully separated. What ensues is a global search across continents, lasting many years and their final reunion. This sweeping account of a true story of a family being torn apart and their struggles spanning six years and five continents to reunite against all odds is heart-rending to say the least.
The Fall of Lisa Bellow – Susan Perabo
This gripping tale depicts the story of a middle school girl named Lisa being abducted while her fellow student Meredith is left behind. The ramifications it has for Meredith who, although free, feels caged and traumatized. And her mother, who oscillates between feeling relieved for her daughter's safety and the dread for Lisa's predicament.