There have been many superstars in Bollywood, but very few with the charisma and hypnotizing appeal that Shah Rukh Khan holds. He has wowed the audiences with his acting chops, especially young girls who go gaga after his dimples, and ruled the tinsel town for more than 25 years.
His home "Mannat" which he bought in 2001, is an extension of his personality. It is opulent, diverse and homely and, designed by his better half Gauri Khan, ensures an intimate touch for visiting guests.
Recently, Shah Rukh and Gauri opened their home to the public by sharing pics of their intimate space on Architectural Digest. After watching the spectacular visuals, we are sure it will blow your mind away.
Gauri Khan, who is a talented interior designer, has poured her heart out in designing her home. It is resplendent with many antiques and artifacts that display her sense of style.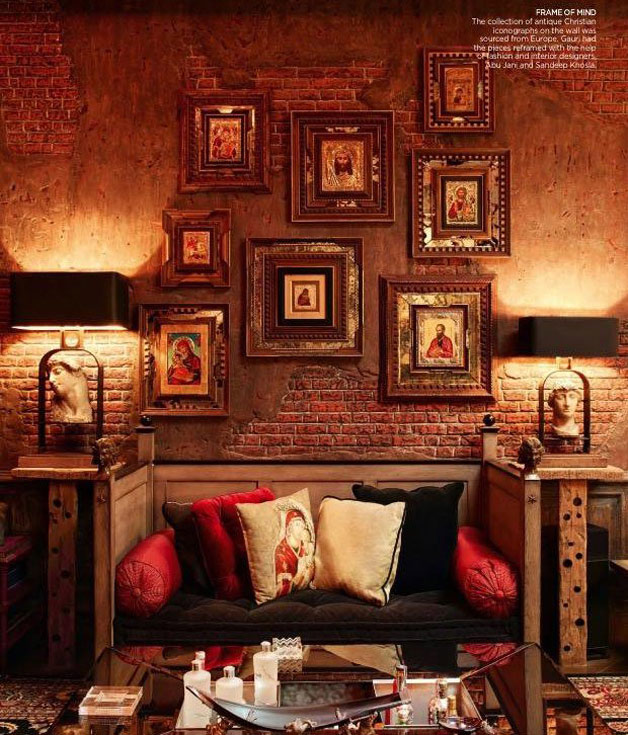 This spiritual corner of the mansion is filled with iconographies sourced from various parts of Europe. It has a mellow and contemplative vibe that you can turn to after a hard day's work.
Gauri Khan's closet is the stuff dreams are made of. Her walk-in closet holds the best of every fashion designer (Indian and international) and is spacious enough to accommodate an enviable list of accessories.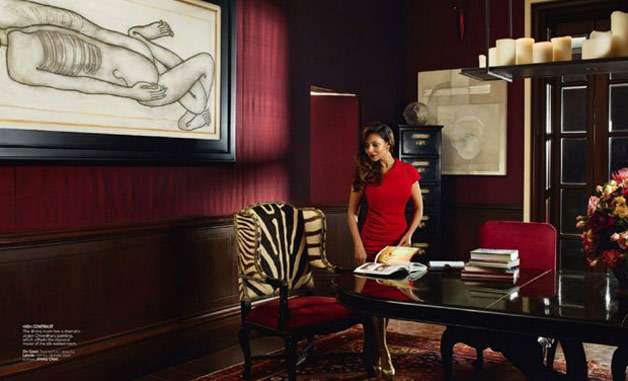 The dark reds used in most rooms add a very sophisticated appeal to the sprawling mansion. The dining room is no exception. The selection of furniture and art makes it a fun gathering, we suppose.
The fusion of antiques and contemporary art makes this home truly spectacular. Each and every room is designed keeping a certain tempo in mind.
So, now that you have seen the interiors of the King of Bollywood's house, aren't you in love with him even more? Sound off in the comments section to let us know your thoughts.