Gay Pride is something we all should talk about more. June, being the LGBTQ pride month, celebrates the existence and uniqueness of the LGBTQ community. And needless to say, people from the community and otherwise thronged the parades held all over the world in their best rainbow-themed attires to spread the love and an important message of equality.
Getting an opportunity to witness these parades in person can be a life-changing experience. Held throughout the year, you can catch the parade in your city and be a part of a change that teaches us about inclusivity. We bring you seven Pride Parades held in different parts of the world to commemorate the spirit of love and acceptance which is the only thing that can make the world go round.
New York City, United States of America
The New York City Pride parade was held on June 16- 25 this year. It is the birthplace of the watershed moment that took place in 1969 and exploded into this beautiful expression of self-worth and love. Pride is what it's all about after all.
London, United Kingdom
The Pride in London parade kicks off on July 8 this year. This one day event is sure to witness more than 300 groups marching together and is going to be the biggest event yet. Join the parade or watch from the side lines as people march in unity from Regent Street to Whitehall and proclaim their solidarity.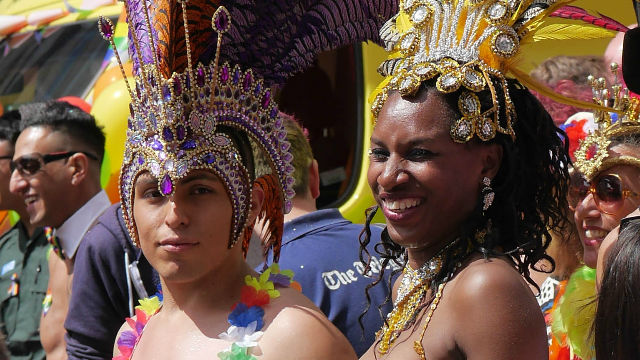 Taipei, Taiwan
The Taiwan LGBT Pride is held on October 28 this year. Being the first and only such parade in a Chinese society, it attracts people from the neighboring countries like Singapore Japan, Malaysia, Korea and Thailand. This year is going to be even more memorable as Taiwan is on the heels of legalizing same-sex marriage.
Amsterdam, The Netherlands
Amsterdam Gay Pride is a celebratory event like no other. From July 28 to August 6, you can revel in the circuit parties and the world's only Canal parade taking place in the famous canals of Amsterdam.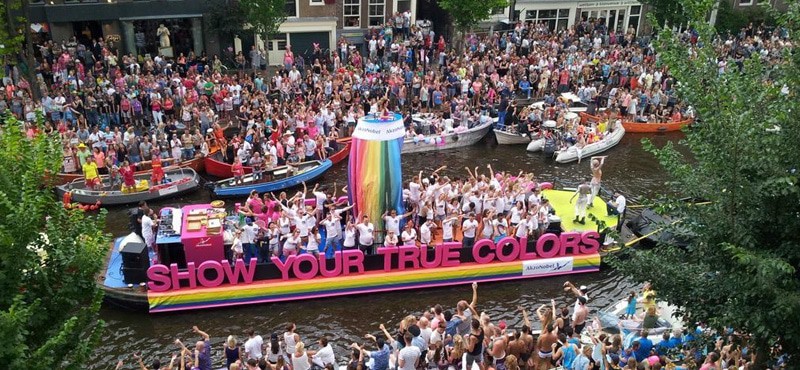 Berlin, Germany
Christopher Street Day taking place in Berlin on July 22 is Germany's counterpart to Pride Parades. This parade is celebrated, like others, to shed light on the discrimination and exclusion faced by the LGBTQ community and to raise awareness and create a harmonious society welcoming to all regardless of gender identity and sexual orientation.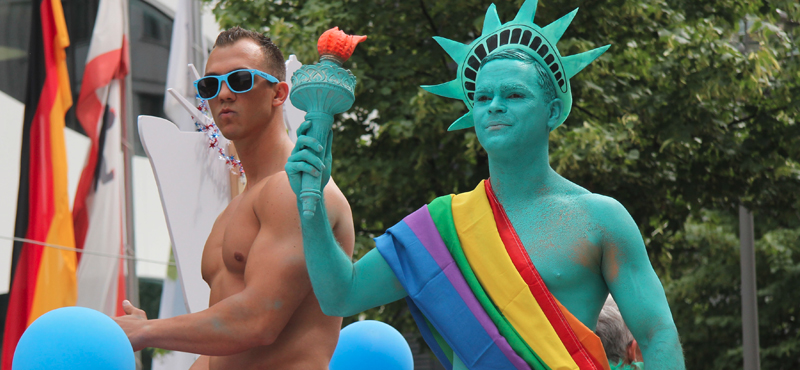 Madrid, Spain
Madrid will be hosting the World Pride celebrations this year which is the largest LGBTQ event globally. Taking place for 10 days from June 23 to July 2, 2017, Madrid's slogan for this year reads, "Whomever you love, Madrid loves you."
Sao Paulo, Brazil
The Gay Pride Parades of Sao Paulo, celebrated this year on June 18, have etched its name in the Guinness Book of World Records as the ''largest pride" held. Celebrating its 21st anniversary this year was all about a colorful assortment of themed floats and vibrant outfits like the one below.