Virat Kohli and Anushka Sharma are the most talked about a couple of the present times. Their relationship status, break up rumors, engagement announcements all make headlines. Never matter if they are true or not. Here's a look at this couple's romantic relationship milestones.
First meeting
Virat and Anushka met for the first time while shooting for an ad. Sparks soon began to fly and the couple was spotted together fuelling rumors of a romance. And soon enough, the media and fans had collected enough evidence of a romantic dalliance even though the couple kept mum about it.
Celebrity Spotting
The couple was seen spending time together whether it was Virat visiting Anushka in Sri Lanka during the shooting of Bombay velvet. Or him visiting her apartment post arrival home after the South African tour in 2014.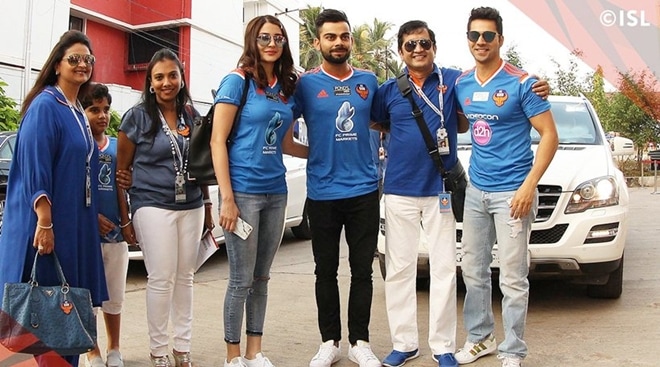 Public Appearance
They made their first public appearance at the Indian Super League game together in October 2014. Virat even blew her a flying kiss after achieving a milestone against Sri Lanka in November 2014.
Break–up
Even the best relationship couldn't survive the constant media speculation. The broke up briefly and social media went crazy and started blaming Anushka for Virat's dismal performance.
Virat took Anushka's side and defended her against trolls. Apparently, love blossomed again and Anushka was spotted as Virat's date on his 28th birthday. The couple is currently enjoying their time together and making the most of their second innings.