Doppelgangers a.k.a. look-alike are not just stuff made by Hollywood. In fact, every person has a doppelganger in some part of the world. But if both of them end up working in Hollywood, it can get trippy watching both of the stars in close proximity. It can be confusing to fans as well when they try to distinguish between the two.
Check out some of the Hollywood stars and their equally (if not more) famous doppelgangers.
Sarah Hyland and Mila Kunis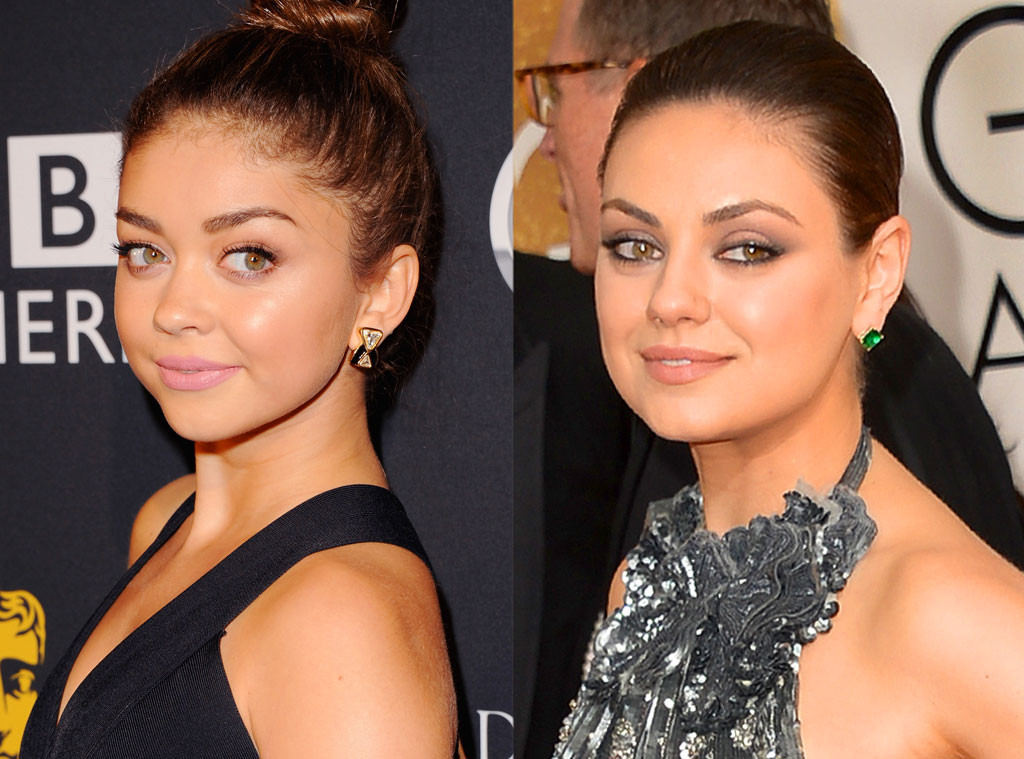 Although years apart in age, you will have to do a double take when you see these two together. Sarah of the "Modern Family" fame, met Mila Kunis at a party in 2010 and they shared stories about being mistaken for each other. Now, I would love to be in the company of these two women for sure.
Minka Kelly and Leighton Meester 
The "Gossip Girl" starlet and the "Friday Night Lights" actress share an uncanny resemblance, so much so that they can be mistaken for twins. You really have to see them together to believe it.
Stephen Colbert and Bob Saget
Bob Saget known famously as the doting dad from "Full House" bears a confounding resemblance to the funny man Stephen Colbert. Look at their pic together to believe it for yourself.
Margot Robbie and Jamie Pressly
It's amazing to watch their two pictures next to each other and all you can do is gasp, really. They can act as each others body doubles, if ever the need arises. Jamie Pressly, of "My Name Is Earl" fame shares many facial features with the "The Wolf Of Wall Street" actress.
Lily Collins and Jennifer Connelly
The striking resemblance helped them play the mother and daughter duo in the 2013 film "Stuck In Love".  And truly seeing them together, one might mistake them for a real mother and daughter.
Zach Braff and Dax Shepard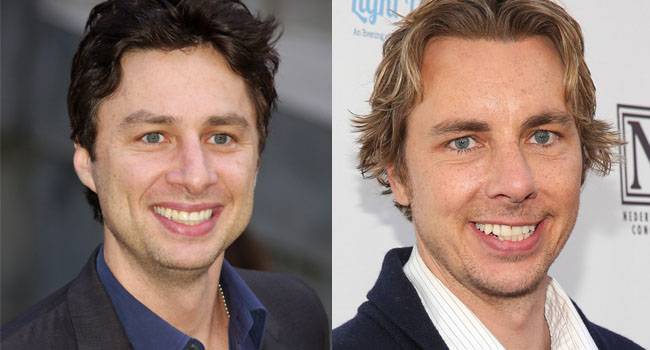 The "Scrubs" actor has a doppelganger in Kristen Bell's hubby, Dax Shepard. Watching them together one might easily mistake them for brothers if not twins.
Zooey Deschanel and Katy Perry
The star of "New Girl" looks surprisingly similar to Katy Perry. They are indeed a pair of look-alikes that will have fans confounded. We're sure they get mistaken for each other a lot. Zooey even confessed about friends mistaking Perry (before she got famous) for her.