Akshay Kumar and Twinkle Khanna are Bollywood's golden couple as their marriage has stood the test of time (and several rumoured affairs). The family of four has created their little heaven in the heart of Juhu and made their humble abode a place of serenity and tranquility. With Twinkle's expertise as a interior designer, the house is sure to reflect the writer's creative and artistic inclinations.
Check out the intimate pictures of the couple's sprawling mansion that has unrestricted views of the Arabian Sea.
Probably the best part of the house lies in the first-floor balcony, which has a daybed where the couple, along with kids, can unwind. This is the place where they turn to for a relaxing time just chilling out and laughing with each other. Trivia: The painting in the background is the work of young Aarav Kumar.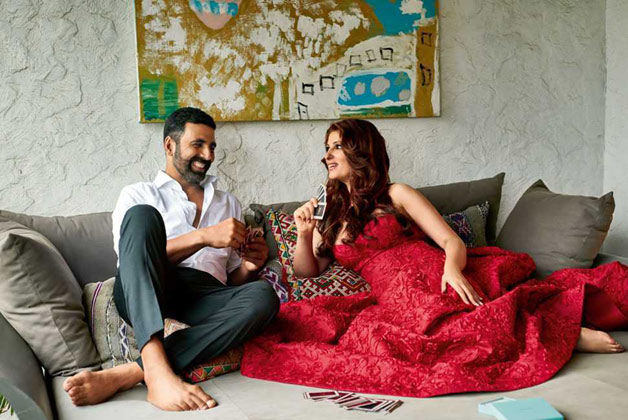 Their living room features an indoor pond and an aesthetic pendant light installation from Klove Studio.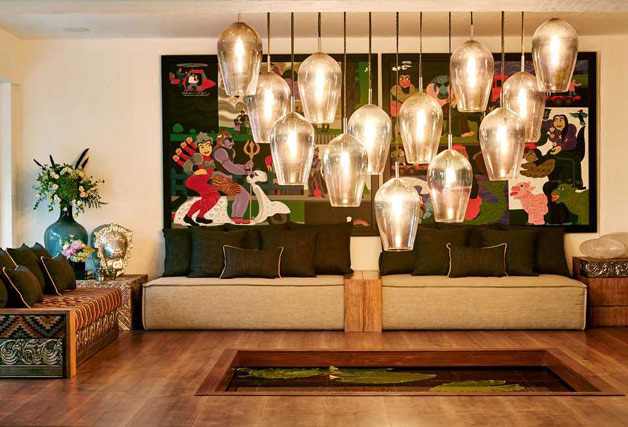 The painting of the Indian James bond by Rajeswara Rao was a gift by Twinkle to hubby Akshay on his 40th birthday.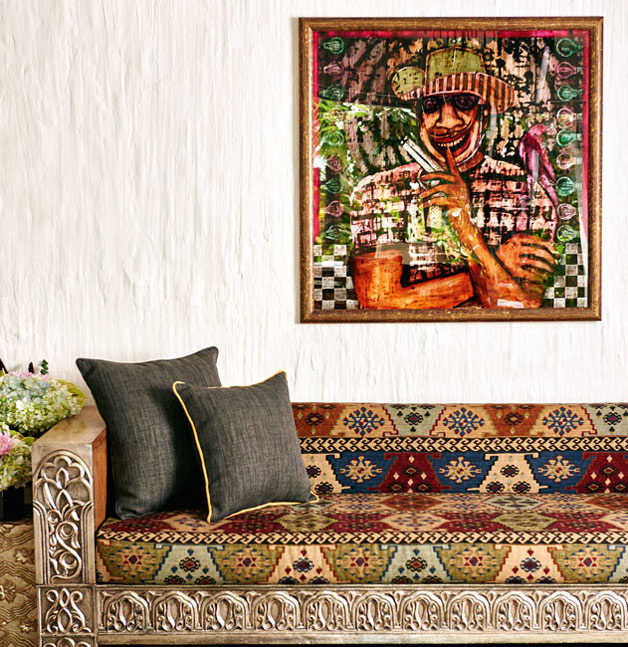 The living area is spacious with hand-picked artworks strewn across the room to create a personal touch. The center table is designed by Abu Jani and Sanddep Khosla and draws immediate attention. Nevertheless, there is plenty of room for little Nitara to run around and play.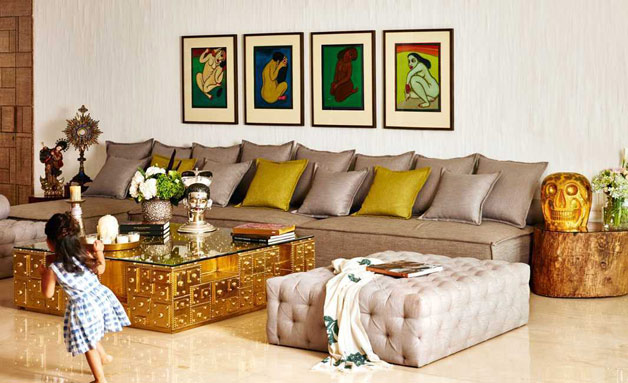 The artistic sculptures were hand-picked by Akshay Kumar on his visit to Spain. He included the artwork displaying Mother Mary and baby Jesus as an extension of the artistic appeal of the house.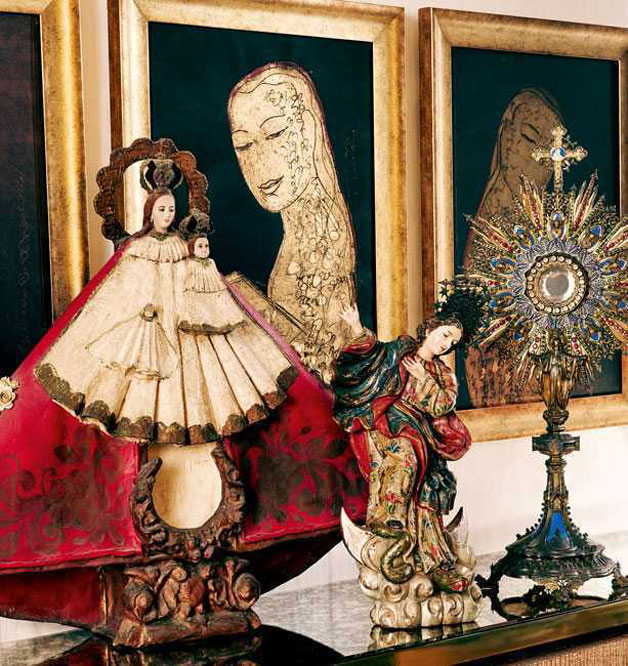 While sitting down for a meal, the family can enjoy views of the plants outdoors. The meals are served in Kansa dinner sets from Good Earth with a candelabra acting as a centerpiece.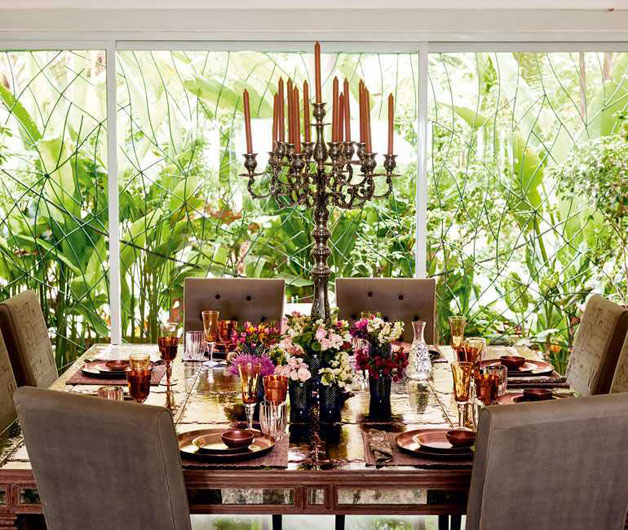 Akshay, as seen in the below picture, is in the powder room with some kind of video art.