Karan Johar is known to stand by his friends come what may. His special bonding with Shah Rukh Khan and Kajol precedes their first film together – Kuch Kuch Hota Hain. Their friendship blossomed during the shooting of Dilwale Dulhania Le Jayenge and only cemented with time. Karan is known to be specially close to Kajol and their pictures together always reflected a familial bond that is thicker than blood.
But 2016 turned out to test their decades-long friendship when Ae Dil Hai Mushkil locked horns with Ajay Devgn's film Shivaay at the box office. With allegations rife about Karan having bribed a small-time critic to badmouth Shivaay and upsell his own film, Ajay and Karan seemed to be at loggerheads. When Kajol supported her husband and sent out a one-word tweet, it was the final nail in the coffin that ended their 25-year long friendship.
Fans were equally shocked and caught off-guard as Karan. He mentioned the controversy in his biography An Unsuitable Boy. In his memoir, he says, "…. she's killed every bit of emotion I had for her for twenty-five years. I don't think she deserves me." His pain and hurt is obvious in these comments. The fans held their breath for a reunion but it seemed very unlikely, that is till now.
Latest news from the grapevine is that the Kajol has extended an olive branch in the direction of KJo. She initiated communication by inviting Karan to her birthday bash with close friends and family. He too showed up and they talked for a long time keeping their differences and misunderstandings aside.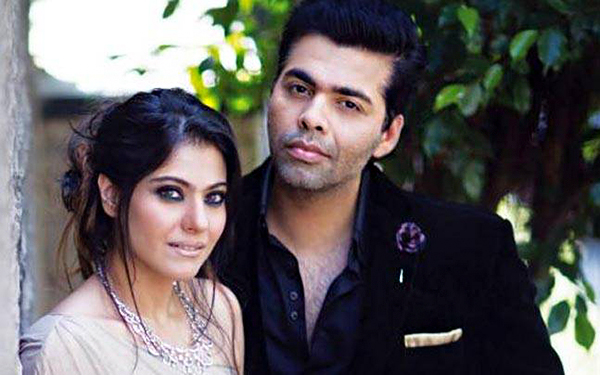 Kajol also liked the pic of Karan's twins, Yash and Roohi, on social media and he seemed to have followed her again on Instagram.
Here's hoping they patch up their differences soon as true friendship is hard to come by. They have been the biggest supporters in each others lives and in this industry a friendship of two and a half decades is very special and rare.