In a short span of 9 years, Deepika Padukone has emerged as one of the top actresses of Bollywood. She has also forayed into Hollywood and made her mark as an actress with gusto and an allure found rarely in today's female stars. She is beauty and talent personified, a lethal combination that makes her unstoppable.
She has graced many magazine covers and looks simply irresistible in all of her photo shoots. Take a look at some of her best magazine appearances where she channels her femininity and raw sex appeal to make our hearts skip a beat.
One of her best cover shoots, she looks ravishing and hot on the Maxim cover, to say the least. 2017 witnesses a mature and bold Deepika who is confident and raring to go.
Elle magazine unleashes her feminine side and makes her look drop-dead gorgeous. She sizzles on this cover, as always, and we are made to fall in love with her all over again.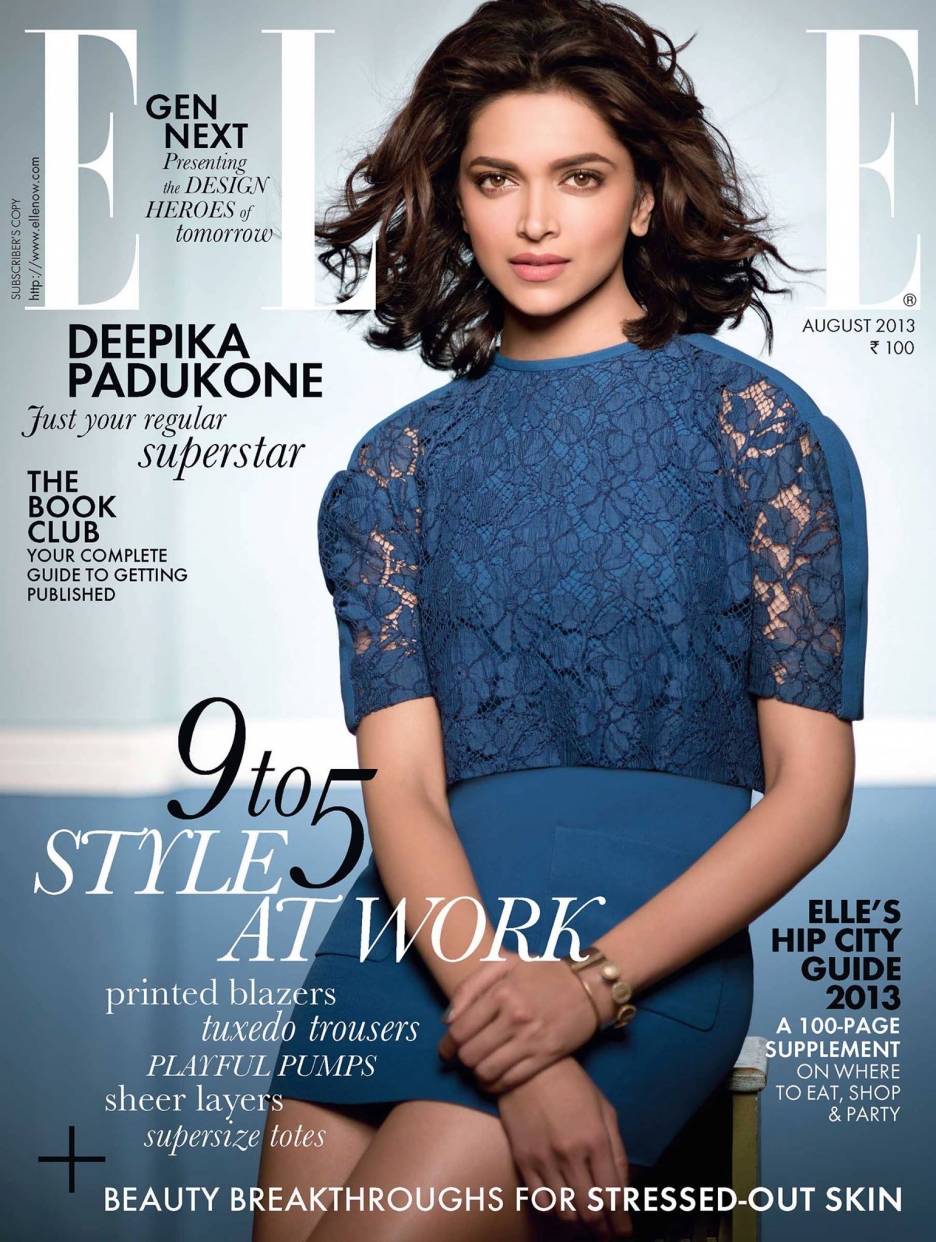 Deepika knows how to make our hearts melt with her dimpled smile and inevitable charm. She is known as a style icon and is loved by generations of women for her effortless beauty and elegance.
She has evolved into a superstar and molded herself to portray strong women on screen and off-screen as well. Whether she is playing the hopelessly-in-love Leela or the defiant and endearing Piku, she adds a personal touch to all her characters.
The Deepika-Ranveer pairing has set the silver screen on fire since their first outing as the doomed lovers in Ram Leela. Off-screen as well, their chemistry is enviable and enchanting at the same time as is evident from their Vogue cover shoot in 2015 (below).
Looking classy like never before, here's Deepika Padukone who is at the top of her game now. Having conquered Bollywood, she has her sights on the glamorous world of Hollywood.
Deepika can carry many looks, from being the girl-next-door to the one who can make heads turn. She can be a diva with old-world charm and yet be inspirational to an entire generation of girls and women.