Sonia Sidalova Barras, the name behind the brand Odysay, has a clear-cut idea about fashion. As is reflected in her uncluttered and minimalistic accents. Sonia is a self-taught designer whose strong sense of identity reflects in her clothing style. Born in Slovakia and bred in North Africa, her fashion sensibilities are surprisingly modest and enduring.
Sonia believes in creating elegant pieces that can be worn by women time and again. She enjoys creating feminine silhouettes that are wearable more than once and draws inspiration from the surroundings. Odysay makes use of a lot of transparent and sheer cut-outs to render a sense of timeless elegance and boldness to the outfits.
Odysay is one of the design labels that will feature in the Vancouver Fashion Week SS18 this September and the entire VFW will be covered exclusively by Magzian. The collection for this season, as described by the designer, is around the theme of light and movement. Fluidity and transparency of the garment are central elements with the introduction of metallic touches for a sense of subtlety.
Keeping in line with the theme, the color palette is appropriately decided which includes pastel greens, pinks, and lilacs. The soothing effect of these colors and the flowing silhouette adds to the femininity of the wearer.
Odysay stands by its core value of providing lasting style and quality at a great price. The brand is all about adding a personal touch to the garments while being responsible for the environment.
With creativity always on her mind, the designer infuses a level of comfort and ease into her elegant pieces. Sexiness done with subtlety seems to be her mojo as it is about much more than blatant skin show. It is about playing with the idea of suggestiveness and having the right mindset to channel femininity.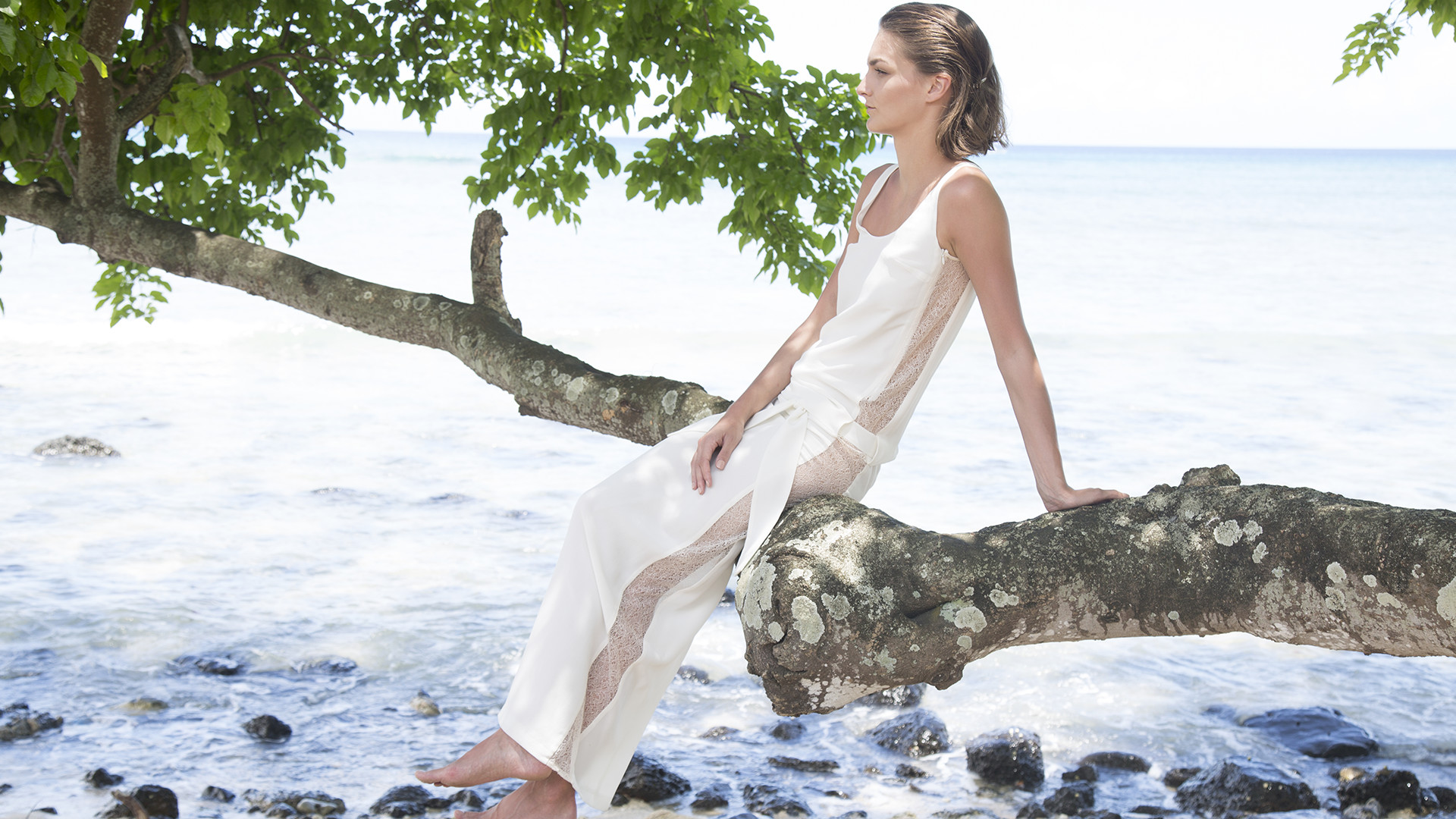 As she says in her closing statement, 'Femininity can be enhanced by a garment but it can never be faked.' We second that.