Kolkata is well renowned, among other things, for its sumptuous delicacies. This city's culinary scene is varied and delectable at the least. It is famous for its street food and offers something for everyone. From mouth-watering sweets to meaty dishes and everything in between, this city has wowed locals and visitors with its colorful palate and rich taste. Here are five of the most scrumptious Kolkata dishes that you must try without fail on your visit to Kolkata.
Momos
If you are in Kolkata, try their classic Momos or dumplings which are stuffed with chicken, vegetables, pork or fish. They are steamed or fried buns that can be had with any sauce of your choice. Momos are influenced by the South-Asian dumplings and are very famous in Kolkata.
Chhanar Jilipi
Also known as cottage cheese jalebi, these are the local variations of the Indian sweet Jalebi. It is found in the food stalls on the streets of Kolkata. The Jilipis are dipped in sugar syrup and are extremely sweet. Only the ones with a sweet tooth will be able to relish more than a couple of these due to its intense sweet taste.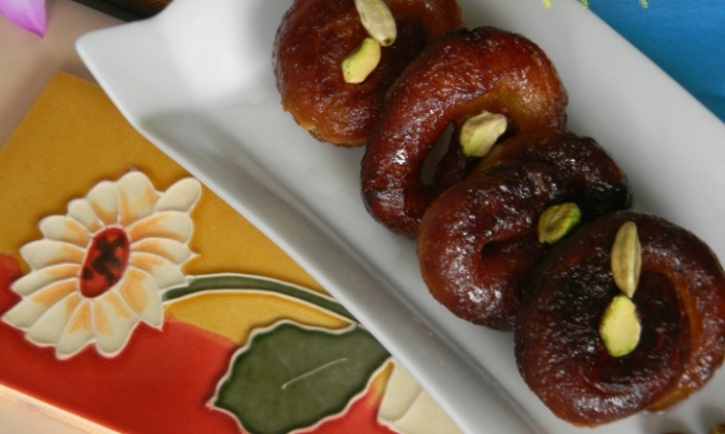 Dimer Devil
Kolkata is known to create their own versions of many international dishes. Like the dimer devil which is the Bengali-version of the deviled eggs. It consists of hard-boiled eggs and a coating of minced meat with other ingredients. It is then deep fried for a crusty exterior. The dimer devils are perfectly satiable for breakfasts.
Doodh Cola
Balwant Singh's eatery in Bhawanipur serves this refreshing concoction made from milk, aerated drinks or colas and lots of ice. It is best served in tiny clay cups and this creamy drink is unique to Kolkata. So don't miss this one-of-a-kind beverage on your next trip to Kolkata.
Bengali Fish Cutlet
This street snack consists of chopped fish and many vegetables made into cutlets. It is then deep-fried and can be had with yogurt for a balanced taste.