Bollywood has tried to shed the coy actress stereotype and we couldn't be gladder. While there are quarters that still make a hue and cry about Bollywood celebrities in bikinis, we applaud the others who have decided to be more liberal.
1. Kareena Kapoor Khan
Kareena Kapoor has always played by her own rules; she has never played the coy card. The Kurbaan poster featuring her and Saif Ali Khan was incredibly elegant. And well, hot!

2. Ameesha Patel
There's no denying the fact that Ameesha Patel is incredibly sexy and her topless Daboo Ratnani shoot sealed the deal!
3. Vidya Balan
This seductive beauty never gets it wrong; she doesn't even need to try to be the sexy siren that she is.
4. Yana Gupta
It should be criminal to be as hot as Yana Gupta. She is flawless with or without a shirt on her back.

5. Esha Gupta
God isn't fair. He just isn't. Want proof? Presenting Esha Gupta.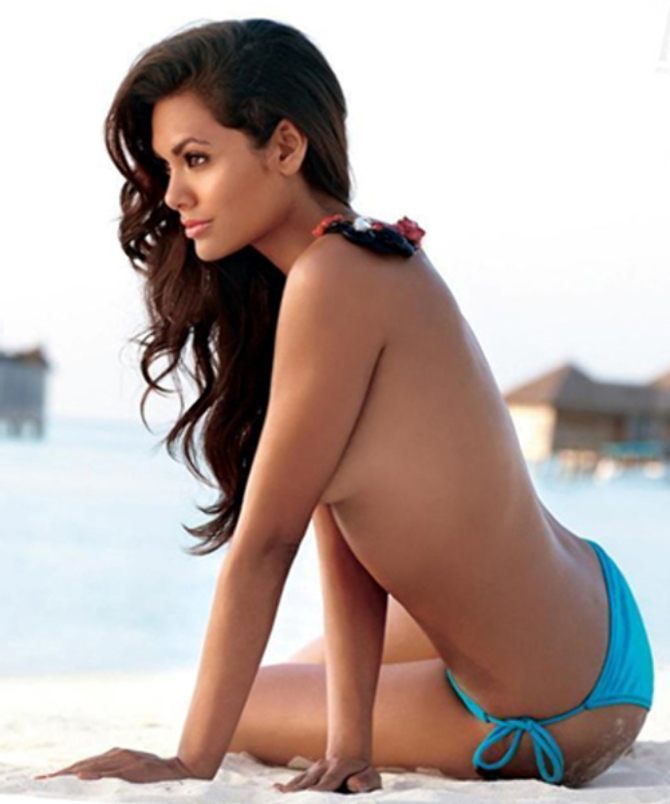 6. Bipasha Basu
Bipasha Basu has always worked hard to be as fit as she is and it sure has paid off.

7. Bruna Abdullah
The exotic Brazilian actress and model first grabbed our attention in a red swimsuit and she's still red hot.