Roof-top restaurants take on a whole new meaning, in 2017, as hotels in Mumbai compete to offer the most breath-taking views of the surroundings. From the dizzying heights, you can view your beloved city in a completely new light. It takes fine dining experience to a whole new level and you are sure to fall in love with this city all over again.
Here are some of the best roof-top restaurants that offer unparallel views of Mumbai.
Aer Restaurant
The Four Seasons Hotel in Worli has the best views of the city. Aer restaurant is located on the 34th floor of this hotel building. At this dizzying height, you can witness sweeping views of the Mahalaxmi racecourse and the limitless seashores. For the best backdrop, visit this restaurant in the evening to watch the sunset and create magical and colorful strokes in the sky.
Dome Restaurant
This exquisite restaurant is located in the InterContinental hotel in Churchgate. Situated on the eight floor, it offers unmatched views of the Marine Drive Promenade, especially during the dusk time. You are guaranteed a marvelous time here with the open-air cocktail lounge. Live it up with friends and family and enjoy the various veg and non-veg delicacies along with drinks and cigars.
The Marina Upper Deck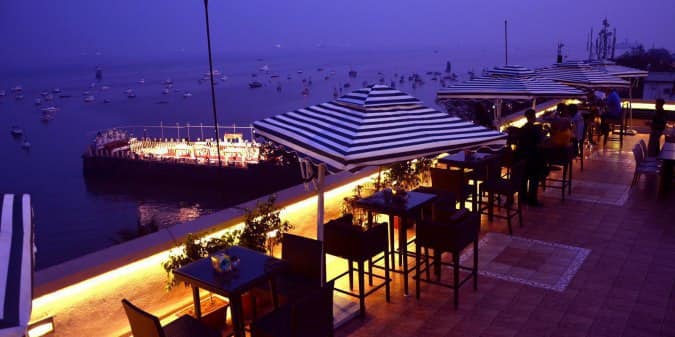 The Marina Upper Deck, located in Colaba, is worthwhile if only for the majestic views of the Gateway of India and the Taj. With reasonable prices and decent Indian and Chinese food at your service this restaurant, in Sea Palace Hotel, should definitely be on your watch list.
Breeze Lounge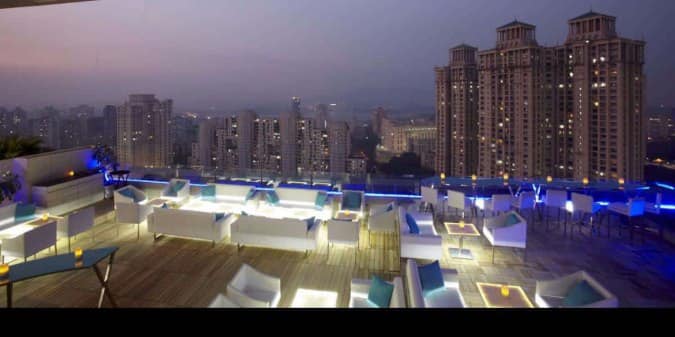 The Breeze lounge offers unobstructed views of the Powai Lake. This place serves pure vegetarian food and the menu includes Italian and Mediterranean cuisine. With low seating available in pristine white colors, you can leave behind your worries and cares for the day.