Himachal Pradesh, a state in northern India, is replete with snow clad mountains and picturesque scenery. It is known as the 'Abode of Snow' for a reason after all. The many villages in Himachal Pradesh offer unadulterated views of the mountains and the simple and uncomplicated life lived by the villagers. This famous tourist spot should be on your bucket list for the serene and spiritual experience if nothing else.
Below is a list of villages in Himachal Pradesh worth visiting if you ever find yourself in the Northern part of India.
Nako
The village of Nako is located on the India-China border and is spectacular all year round. With its verdant greenery and blue lakes, it is sure to take your breath away. This lakeside village comes alive especially during winter with the snow covering the lake in ice. It is perfect for ice-skating and will guarantee you memories of a lifetime.
Kibber 
Kibber is renowned for its wildlife sanctuary and vegetation and is the best place to spot exotic wildlife like Himalayan wolves, snow leopards, and Tibetan woolly hares. Located in the Spiti Valley, this tiny village is a haven for trekkers and mountaineers. This area is worth visiting only from June to October as the freezing winter temperatures make this place inaccessible during the other months.
Komic
Komic village is situated at a height of 5486 metres and is the highest motorable village in the world. One of the highlights of this village is the Buddhist monastery which is 500 years old.
Kasol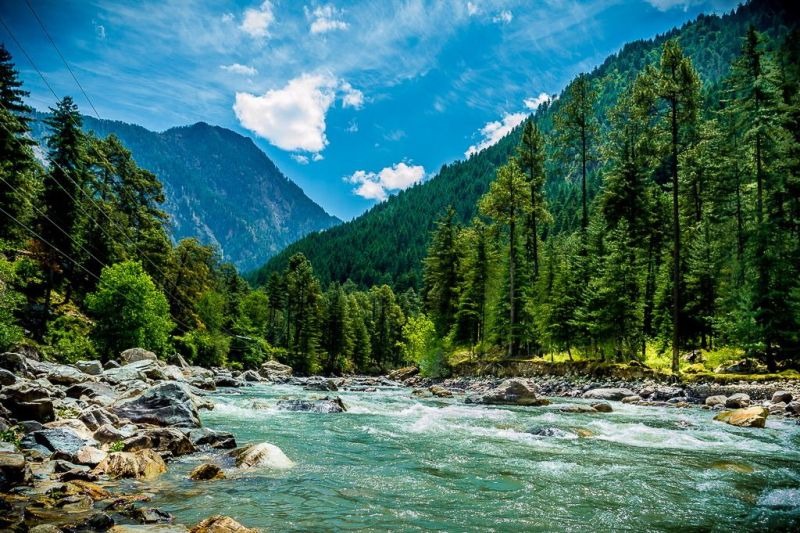 Probably one of the most famous villages in Himachal Pradesh, Kasol is also known as the mini-Israel of India. It is famous among foreign tourists and is known for its moonlight-parties and Israeli cuisine.
Langza
Set at an altitude of 4419 metres, the stunning village of Langza is famous for its fossils of plants and animals.It also houses a 1000-year-old Buddha statue. Adventure seekers will find plenty of hiking trails here.