Here are the most sizzling pairs of Bollywood sisters, who are best pals of each other. Let's check the list of B-wood sisters.
1. Dimple and Simple Kapadia
Simple made her debut in Bollywood with Anurodh, in 1977. His co-star was Rajesh Khanna, who was her real-life brother-in-law. She never got fame like Dimple Kapadia. So she ended her acting career in 1987 and turned costume designer.
2. Kriti and Nupur Sanon
Kriti had a younger sissy Nupur. Nupur is quite famous over YouTube and Instagram for her singing and amazing pictures.
3. Esha and Ahana Deol
Esha Deol has a younger sister Ahana. Ahana like her elder sister is married. She is never seen on silver screen but she is a trained Odissi and classical dancer.
4. Tiger and Krishna Shroff
Krishna Shroff stole the attention with her topless Instagram pictures. Unlike her father and brother don't want to be an actress but want to be a director. She is the associate director of the award-winning documentary BLACK SHEEP.
5. Sameera, Sushma and Meghna Reddy
Sushma and Meghna acted in television and modeling but failed to get that fame in the film industry.
6. Shruti and Akshara Hassan
Shruti has a younger sister Akshara who had her debut in SHAMITABH opposite Amitabh and Dhanush. She has also represented India in Ballroom Latin Dancing.
7. Arjun and Anshula Kapoor
Arjun has a younger sister Anshula. They both share a lovely sis-bro bond between the two. On World Sibling Day 2015, Anshula Kapoor got a tattoo inked on her body with her brother's name. Isn't that cute and adorable?
8. Twinkle and Rinke Khanna
Besides being a renowned actress, Twinkle is also a popular interior designer and the co-owner of The White Window store. She said goodbye to the film industry, after marriage to actor Akshay Kumar. She has a younger sister, Rinkie Khanna who made her acting debut with Pyaar Mein Kabhi Kabhi.
9. Vidya and Priya Balan
Vidya has an elder sister Priya who works in the advertising field.
10. Ranbir and Riddhima Kapoor
Ranbir and Riddhima Kapoor Sahni share an amazing bond.
11. Rani and Raja Mukherjee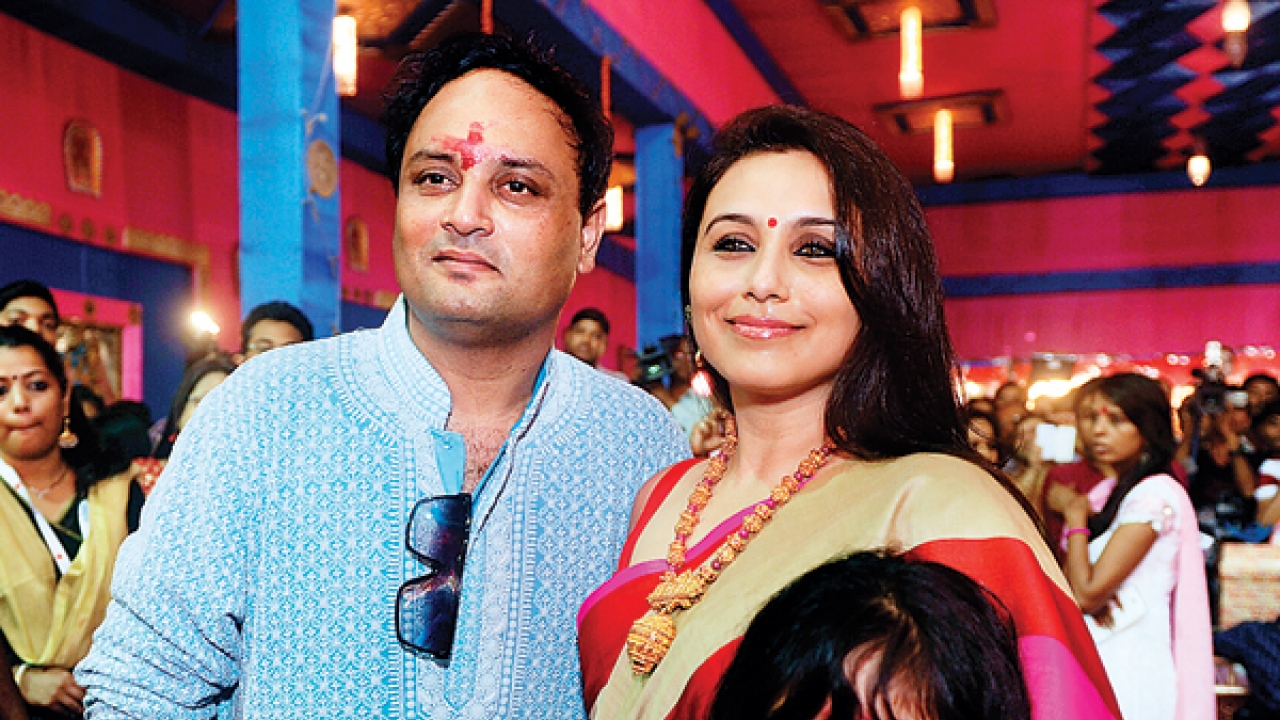 Rani has an elder brother Raja Mukherjee who produces films.
12. Alia and Shaheen Bhatt
The peppy actress Alia Bhatt has an elder sister, Shaheen Bhatt, who is Assistant Director and been part of Raaz 3, Zeher, Jism 3.
13. Sonam, Rhea and Harshvardhan Kapoor
Rhea Kapoor had produced the movie "Aisha" and she also designs for Sonam Kapoor. Sonam Kapoor's brother Harshvardhan has made his Bollywood debut with the movie Mirzya.
14. Deepika and Anisha Padukone
One is beauty other is an athlete. Anisha, the golfer calls her sissy both a sister and mother and calls her protective elder sister.
15. Shahid and Sanah Kapoor
Shahid Kapoor and his cute little sister Sanah Kapoor made her debut with Shandaar.
16. Priyanka and Siddharth Chopra
Priyanka has a younger brother who is 7 years younger to her. He has done his graduation in a culinary course and wants to become a known chef.
17. Saif, Soha and Saba Ali Khan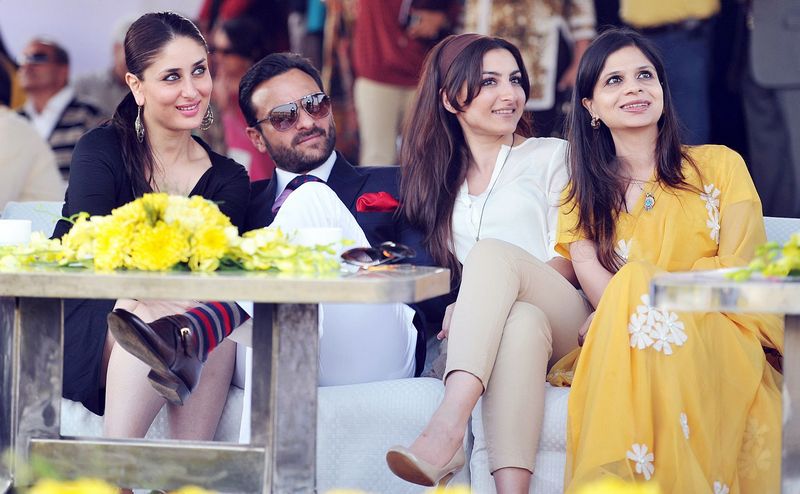 We all know Chote Nawab's little sister Soha Ali Khan, who is an actress and is married to Kunal Khemu, but he also has another sister named Saba Ali Khan, who is a jewelry designer.
18. Katrina and Isabel Kaif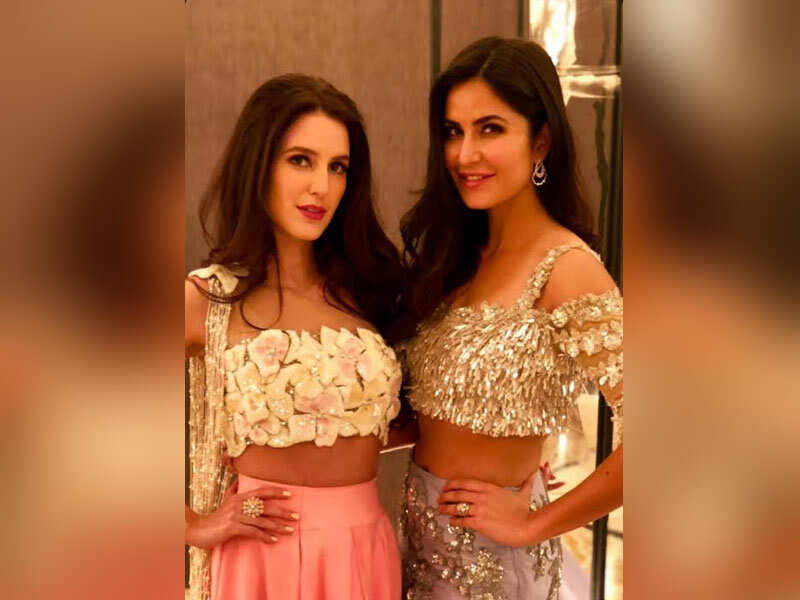 Katrina belongs to a big family, a total of 7 siblings, 1 brother, and 6 sisters. Her sister Isabel Kaif is making her Bollywood debut soon.
19. Hrithik and Sunaina Roshan
Hrithik Roshan has a sister named Sunaina Roshan. She is a socialite, cancer survivor and in relation to her childhood friend Bharat Kapoor.