Good news for polka dot fans because this trend isn't slowing down any time soon. From romantic blouses to statement accessories and retro swimwear, the print is taking over in every form this season. As you transition your wardrobe to rising temperatures, get in on the polka dot craze with these pieces you'll want to wear all season long.
Be a poolside chic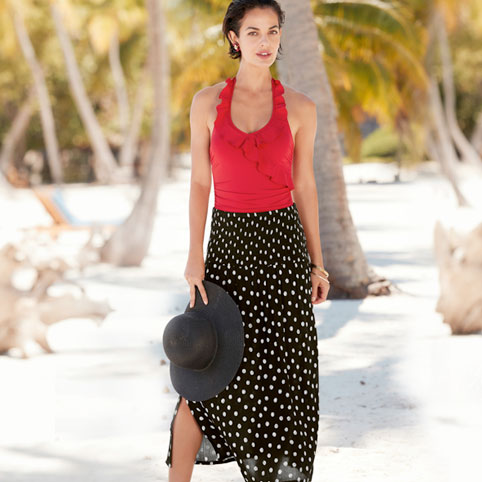 Give your swimwear the pop art treatment and team it with primary colors.
2. Epitome of sophistication
Polka dots are very popular with formal wear. So be it an office party..you go girl!! Trendy and classy, both at same times.
3. Polka co-ordination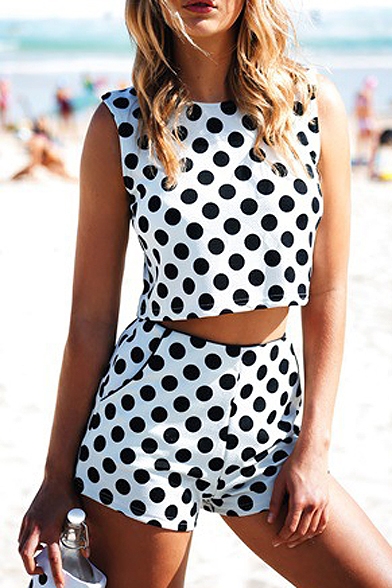 What better way to beat the summer heat in a comfy top and shorts set that is also in line with the top trend of the season.
4. A perky party dress
 Perfect inspiration for a cocktail party style. They look trendy and makes you look hot for the night.
5. Pump it up
Combining three of this season's hottest trends: slingback pumps, kitten heels, and polka dots, these heels make the perfect addition to your closet.
6. Polka dots gown
And, in case you are wondering how to wear Polka dots to a formal event, here's the answer… classy and cool.
7. Polka dot sarees
Go traditional with polka dots this summer. Polka dots are not limited to western outfits. You can dot up traditional wear too! A polka-dotted sari or salwar kameez will combine cuteness with elegance.