The next film of Ranbir Kapoor is the biopic of Sanjay Dutt, which though remains untitled. It is the look and feel of Ranbir Kapoor that had created a much of buzz in the Bollywood. As per the recent buzz, the makers have finally embarked with its name calling the movie to be Sanju. The teaser of Sanju stunned us with its honesty and Ranbir Kapoor's impeccable acting skills. At the launch, Mr. Hirani said that the final trailer will introduce all the other characters to the audience. But before that, we throw some light on the other characters. The makers have confirmed Paresh Rawal, Manisha Koirala, and Dia Mirza's roles. Let us peep through…
Manisha Koirala as Nargis Dutt
Raju Hirani confirmed that Manisha Koirala, a cancer survivor herself, plays Nargis Dutt in the film who herself died of cancer. Who can pull the role off other than Manisha?
2. Paresh Rawal as Sunil Dutt
Paresh Rawal will be seen as Sanjay Dutt's father, Sunil Dutt, in the film. It will show the strong emotional bond that the father and son shared. Raju Hirani confirmed this at the teaser launch, "Paresh Rawal plays Sunil Dutt's role in the film, the next trailer will introduce him."
3. Dia Mirza as Maanyata Dutt
Dia Mirza plays Sanjay Dutt's wife, Maanyata. Dia being herself a strong woman is correct for the role of Maanyata. If there is one person who changed Sanjay Dutt's life drastically, it's his wife Maanyata Dutt. After they got married in 2008, she took charge of his business decisions and worked on making over his image.
4. Vicky Kaushal As Sanjay Dutt's Childhood Friend
Earlier, there was a lot of speculation that Vicky Kaushal will play Kumar Gaurav, who is married to Sanjay Dutt's sister Namrata, but Raju Hirani said at the launch of the Sanju teaser that Vicky plays the actor's childhood friend.
5. Sonam Kapoor As Rocky's Co-Star?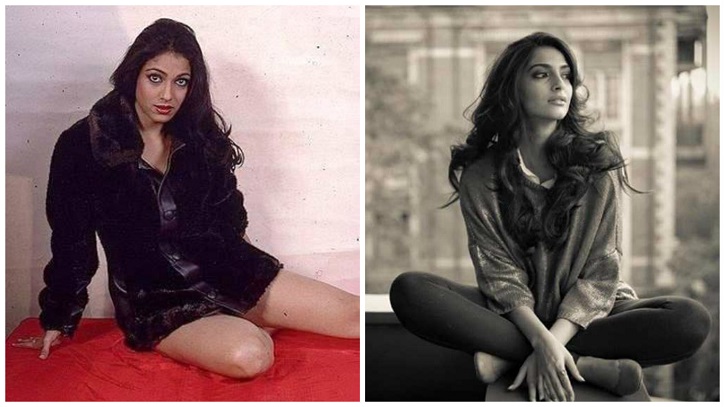 There were strong rumors that Sonam Kapoor will play Sanjay Dutt's Rocky co-star and rumored girlfriend Tina Munim but this will only be confirmed once the trailer is out.
6. Anushka Sharma As A Film Journalist
Anushka Sharma's cameo in the film is a significant one. She is the one who asks Sanjay Dutt, as played by Ranbir Kapoor, some tough questions; Anushka plays the role of a journalist.
7. Jim Sarbh As Salman Khan?
Reports suggest that Jim Sarbh's special appearance will show him as Sanjay Dutt's close friend and superstar Salman Khan. Since they were thick buddies at one point and did some films together like Saajan and Chal Mere Bhai, as well as a cameo together in Farah Khan's Om Shanti Om, there is a high chance that Salman Khan's character will appear in the film at some point.
8. Karishma Tanna as Madhuri Dixit?
Unconfirmed reports suggest that Karishma will play Sanjay Dutt's Khalnayak co-star Madhuri Dixit. Revealing the details about her role, Karishma says, "I am doing a guest appearance. I am sharing screen space with Ranbir Kapoor, but I am not exactly playing Sanjay Dutt's love interest, I am one of his encounters… It's just a cameo but I would take my role as important as it is a biopic on Sanjay Dutt, so whatever is important in his life is being shown in the film." So we have to wait until the final trailer launch.