Sonam's kalire ritual, which was a fun ceremony. So, at Sonam's kalire ceremony, Janhvi Kapoor and Jacqueline Fernandez were two of the volunteers.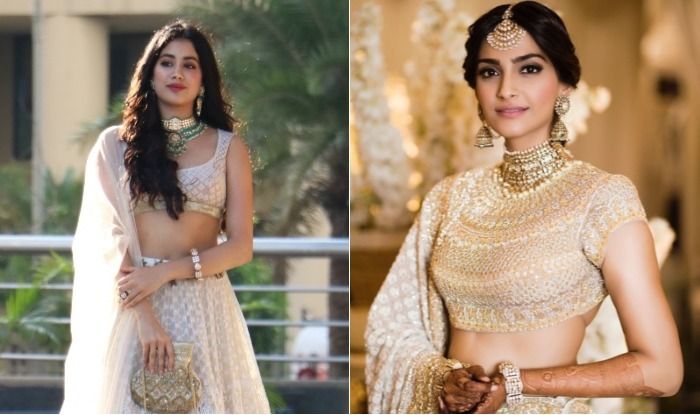 When Sonam shook her wrists on cousin Janhvi's head, nothing happened. And well, Janhvi looked more than relieved and walked away, while the ladies around her erupted in laughter. Janhvi is only 21 and sure is relieved to know that she is far from marriage right now.
But the case was very different for Jacqueline. When BFF Sonam shook kalire on top of her, Jacqueline looked very enthusiastic and seemed like was praying for a sign.
But when no kalire fell on her head as well, she looked exceptionally disappointed. Cute!
Chooda Ceremony
Kalire Ceremony
Though, later Jacqueline realized that a very tiny piece of kalire had actually fallen on her. She proudly displayed that fragment on her Instagram story. Guess, she is all enthusiastic to get married after her BFF. We wonder who the lucky man is!