After almost a month of being at the mercy of social media for all Taimur related news, Kareena Kapoor and Saif Ali Khan's son is back in the bay and is doing the regular stuff that he does. He was spotted having fun on his swing while he looked straight at the camera.
Taimur loves paparazzi. He never fails to look at them. In fact, at the airport recently, after he returned with his mother from London, he was really happy to meet his paps friends. The look on his face said it all and here too, the little nawab has figured out that he is getting clicked sneakily. Look at him giving the media his famous look of curiosity and bewilderment. Check out the pictures right here…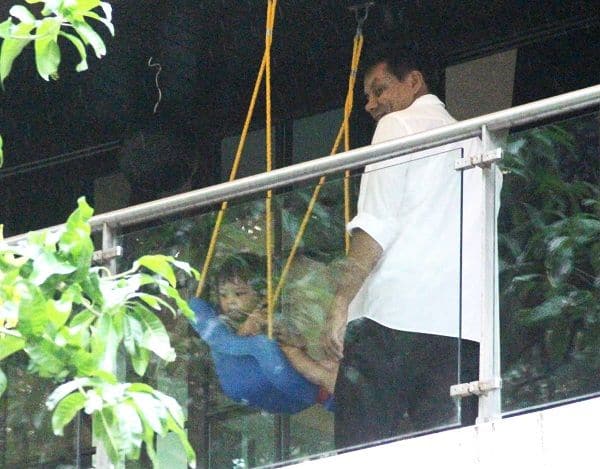 Taimur's popularity has even taken his grandmother Sharmila Tagore by surprise. A report suggested that she said, "He is more famous than I am." When Kareena was pregnant with Taimur, Tagore admitted that she was in awe of the actress. "Kareena has been so lovely. She has carried her pregnancy effortlessly and gracefully… Kiseki Nazar no lag Jaye. She is enjoying every moment of her pregnancy. She is dressing up, going out and being so natural and beautiful about it," the veteran actress had said.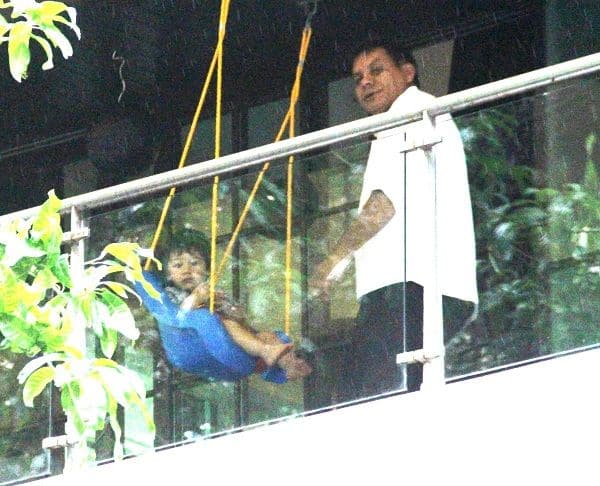 Saif equally admires Taimur's social life which he thinks is actually more happening than his life. "I think the whole country loves Taimur (smiles). He's a great energy to have around you. He has quite a happening social life, too. Right now, he is not even home, he's gone for his evening time out with friends! He's very busy, " joked Saif.