There are couples and then there's Anushka Sharma and Virat Kohli. If you ask us, they are the textbook definition of the cutest celebrity couple ever. Ever since they were dating, to the time they got hitched and now when they are man and wife, the two have always kept it understated yet lovey-dovey. Not once did we want to ask them to get a room and yet they are one of the couples we draw major relationship cues from. That's because the two have struck a balance between their private and public lives. No cringe-worthy PDA moments, just cute chemistry that speaks volumes about the love that the two share. No wonder we stalk their social media profiles. Talking about which, we are currently fawning over this rather cute pic shared by the Indian skipper on his Instagram account.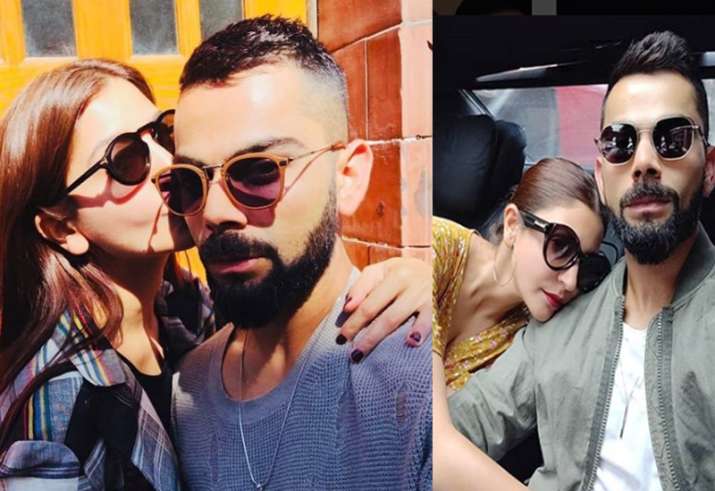 Virat took to the photo-sharing site to share a pic while on a dinner date with Anushka. Just like most of us, seems like Virat-Anushka love to mark every special occasion with a selfie for a keepsake. And a dinner date with bae certainly is a special occasion especially since both of them are extremely busy individuals with crazy schedules that keep them away from each other for the most part of the year. It is heartening to see how the two ensure that they make time for each other despite everything. Perhaps they are well aware of how happy they truly are in each other's company and want to spend maximum time together. How can these two not be couple goals for us mere mortals?
Coming to the picture, it is a rather cute selfie of the two, clicked perhaps while waiting for their meal to arrive. Dressed in casuals, we like how the two are sitting next to each other, as opposed to on opposite ends like couples usually tend to do. When you get to spend as less time together as these two, you would certainly want to ensure that you make the most of every minute. The couple looks extremely relaxed in each other's company, which explains Virat's caption on the pic that reads, "Meal with the bestest!"
Anushka is currently in England keeping Virat company as he plays the home team in a three-part series there. The couple is making the most of the time between matches and exploring the country. Well, as they say, the couple that travels together stays together.