It's always fun to be with friends and these pictures of Deepika Padukone laughing hysterically says it all. She was out with friends yesterday and it seems it was a great night.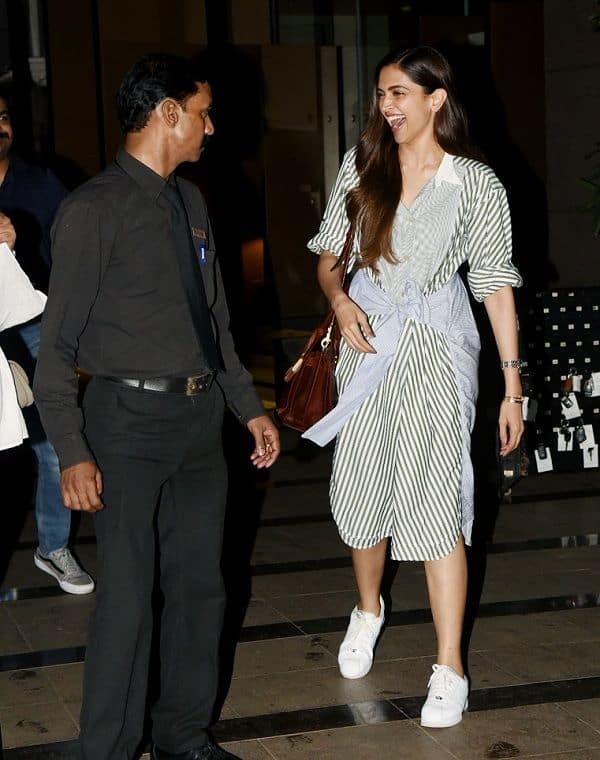 The actress is finding it difficult to contain her laughter. What was even more delightful was her casual garb. She was there to just chill with her friends so she chose to wear a striped dress, sneakers, minimal makeup and left her hair open.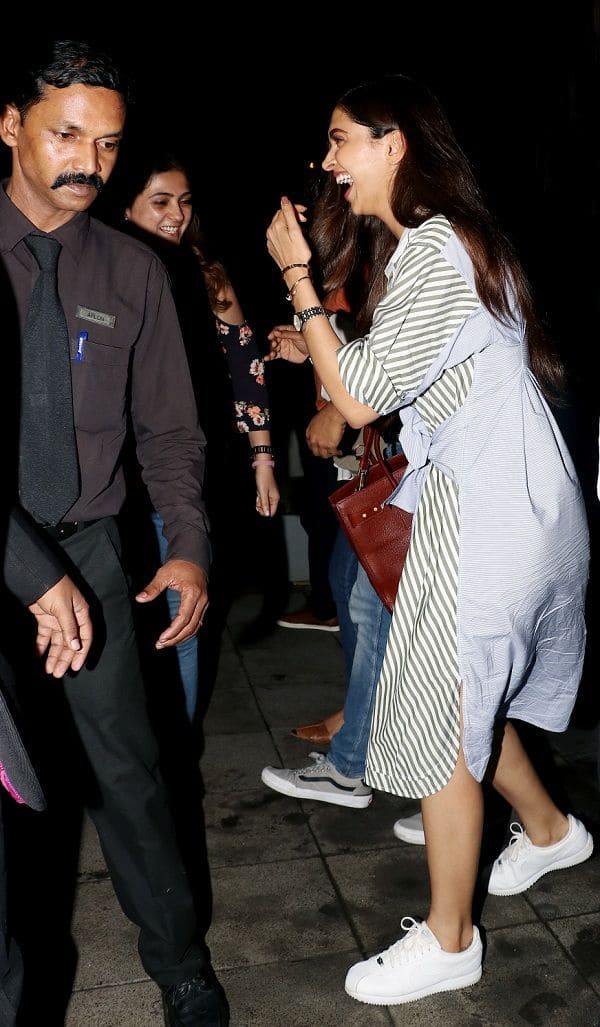 A night like that with your friends is something we all want. But it was her million dollar smile which made our hearts race wildly. We don't think she had to do much to win over Ranveer Singh. She might have just flashed those pearlies at him and he was taken!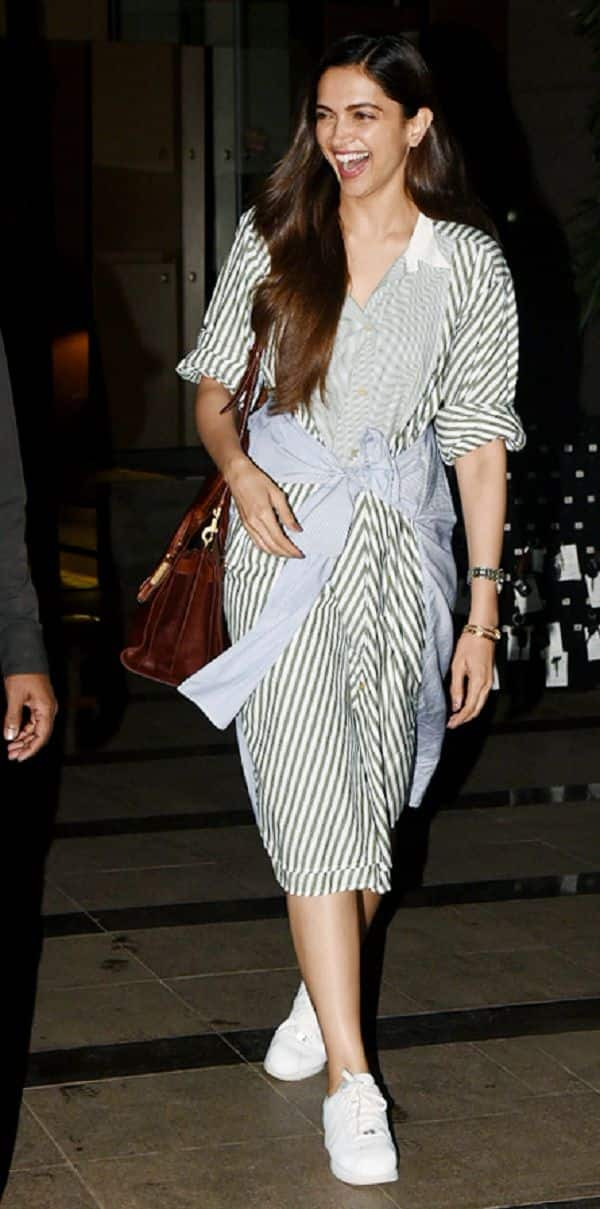 Interestingly, Deepika Padukone has no new films coming up. She was supposed to work in Vishal Bharadwaj's film with Irrfan Khan but that's in the backburner now owing to the actor's health.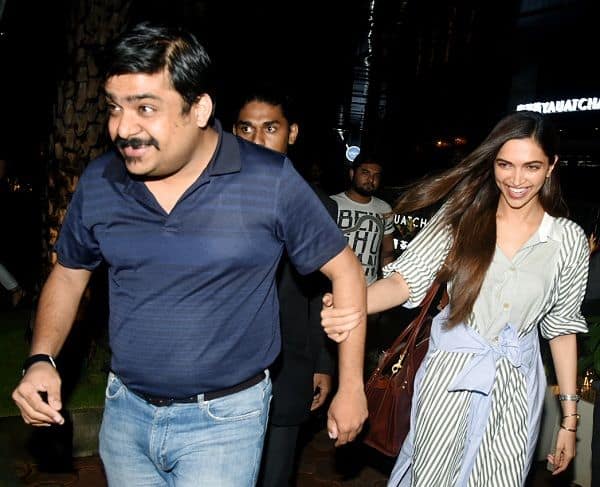 Later we heard she is part of the next installment of xXx but nothing has been heard in that context either. We wonder if it's because the actress is getting married to Ranveer Singh this November. The jewelry shopping has already begun and the venues decided. It's only matter of time you see them scoot off to Italy for a secret wedding just like Anushka Sharma and Virat Kohli.