Sonam Kapoor, Anand Ahuja, and their big fat Punjabi wedding had hijacked social media, and the memories of it are still fresh. With #EverydayPhenomenal, there were was a flood of pictures that took over our timelines and boy, was it a gala to see our favorite stars burning the dance floor with their moves. In fact, there were drunk-calls (read Ranveer dialed Deepika), drunk LIVE on Instagram (read Arjun Kapoor gate-crashing a party thrown by his own family with Ranveer), and just lots of people getting smashed while dancing and taking selfies/boomerangs!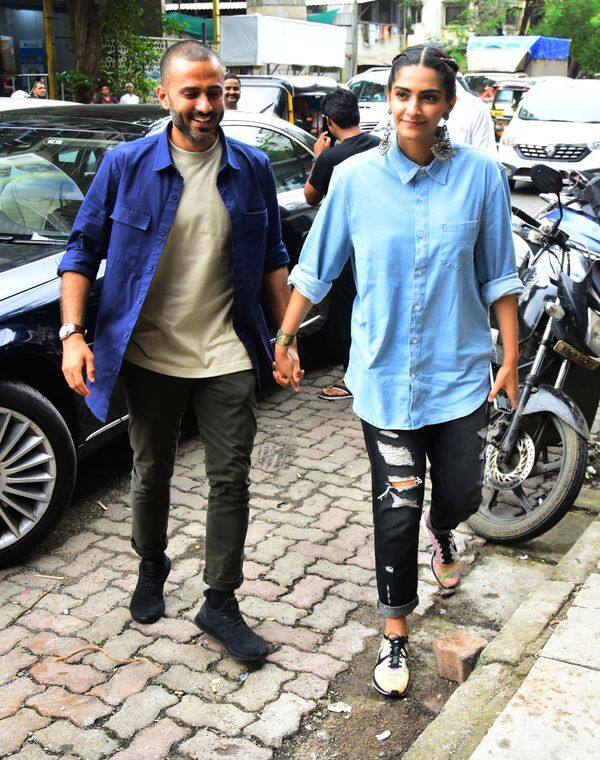 But even amidst all the B-Town shenanigans and shoutout, Anand Ahuja and his love for Sonam screamed the loudest. Be it the way he looked at her or the way he held her hands, their chemistry was sparkling through every color-coordinated outfit they wore and that is exactly how he made his way into Bollywood's hubby club! But while we thought he would take some time before claiming the title of the best husband ever, he has gone ahead and goofed his way to the top. The duo which was recently spotted at the launch of Anand's store caught the fancy of the papz when he picked her up, and right in the middle of the street.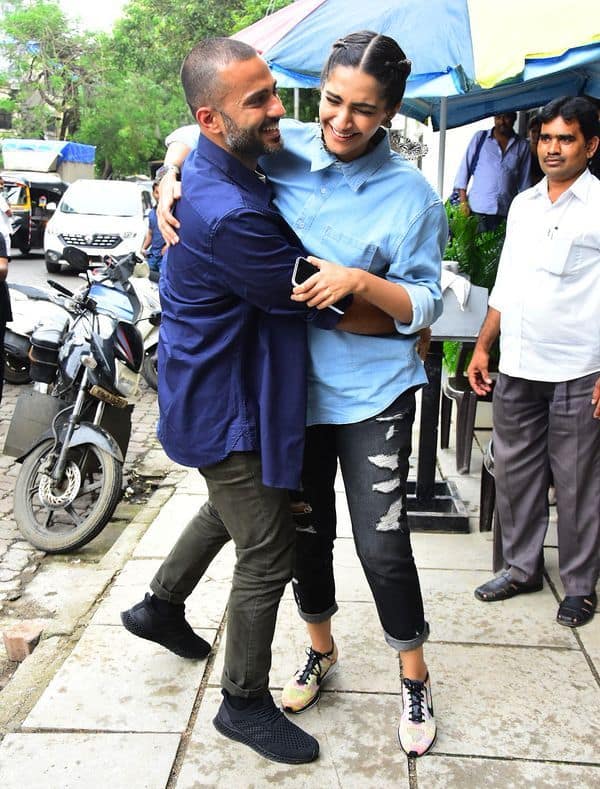 Cute no? I don't know about you but we have a clear winner. Also, it wouldn't we very far-fetched to think that Anand could totally give Ranveer Singh a tough competition in the energy and quirk department.