Aamir Khan's next film is going to be an epic saga, titled Thugs of Hindostan. The YRF project is currently in works and is scheduled to release in the first week of November, this year. After that, the actor will jump into the pre-production of what could be toted to be the biggest movie ever made in India. Back in March, reports suggested that the actor will be starring in a movie adaptation of Mahabharata. And guess what? Seems like the actor has already gotten into prep mode. Aamir was spotted reading Mahabharata at the airport today. Long back, there were talks that Baahubali director SS Rajamouli had plans to make a movie on Mahabharat and he was in discussion with Aamir Khan, even before the release of Baahubali 2.
As we all know that Aamir Khan is a voracious reader. And that tag is not just something he would use in his Twitter bio to look cool. We have seen him carrying a book with him everytime we spot him at the airport. In the latest spotting, the actor was seen carrying a book, titled, The Condensed Mahabharata of Vyasa. Okay! That has got to be a hint of some kind, right? Is an official announcement about the movie just around the corner? Well, this outing is surely going to add fuel to the fire.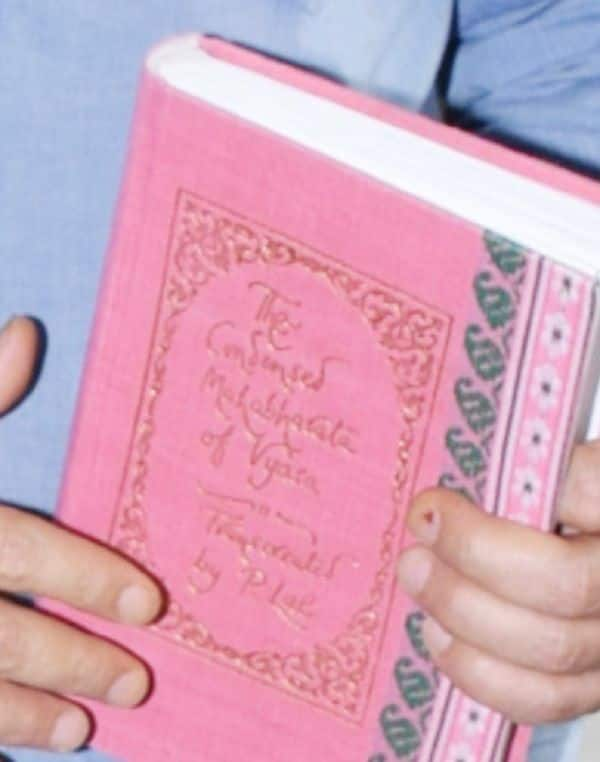 Earlier in March, Mid Day reported that Indian business tycoon Mukesh Ambani is ready to bankroll the movie and will give a Rs 1000 crore budget to Aamir Khan to make Mahabharata. Though there is no clarity if the businessman will start a new production house for this movie or produce it through his existing media entities like Jio or Viacom 18, the report confirms his interest in Aamir Khan's Mahabharata.
About a year ago, Aamir had revealed his interest in the project and that he desired to play either Karna or Lord Krishna, during a recent media interaction. He had said "I am a huge fan of Rajamouli's work and if he ever plans to make Mahabharata, I'd love to play Krishna or Karna. I might actually go with Krishna."