We have had a cute start to the weekend courtesy of Taimur Ali Khan. The little fellow was seen outside his Bandra residence with his nanny. Dressed in a cute pink and white striped tee with sailor written on it, and blue denim shorts, he did not seem eager to get into the car. However, his nanny held him tight and he was packed away. The cutie matched his outfit with cute crocs footwear. It clearly seemed like he recognized the paparazzi but there was something else that caught his attention. Or maybe he was busy playing and did not like the idea of being taken out of the home.
Yesterday, we saw super cute pics of the little fellow in a denim jumpsuit as he was being taken by Saif Ali Khan and Kareena Kapoor Khan to his cousin Inaaya's home. Both the siblings get along well and have many play dates. Dad Saif Ali Khan confessed that little Tim has a busy social life and his evenings are much cooler than theirs. In the meantime, mom Kareena was seen outside her gym with BFF Malaika Arora.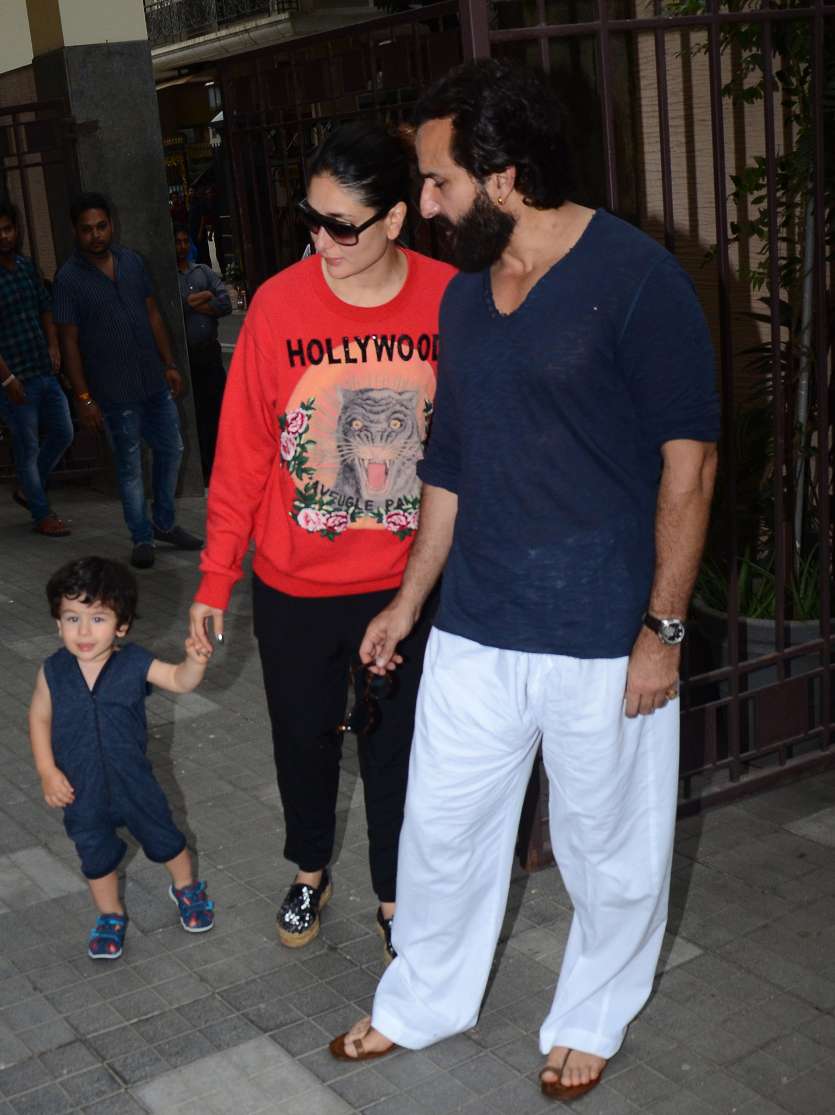 Talking about Taimur, Saif Ali Khan told a daily, "They hang out here at home. She is very small and delicate and he is a ruffian but we have a lot of people around so we don't need to be worried. But Taimur is a gunda. I hope he doesn't pull her hair (laughs)." The mini nawab is the most followed toddler in India and has a legion of fans. While parents do worry about the attention that he gets, they are cool about it.