There is something about Deepika Padukone and airports. She is the prettiest, brightest and happiest there. Guess Deepika loves to travel…because that could be the only reason for her to be smiling so radiantly at airports. We caught yet another set of pictures of the actress smiling a lot while leaving for Bangalore.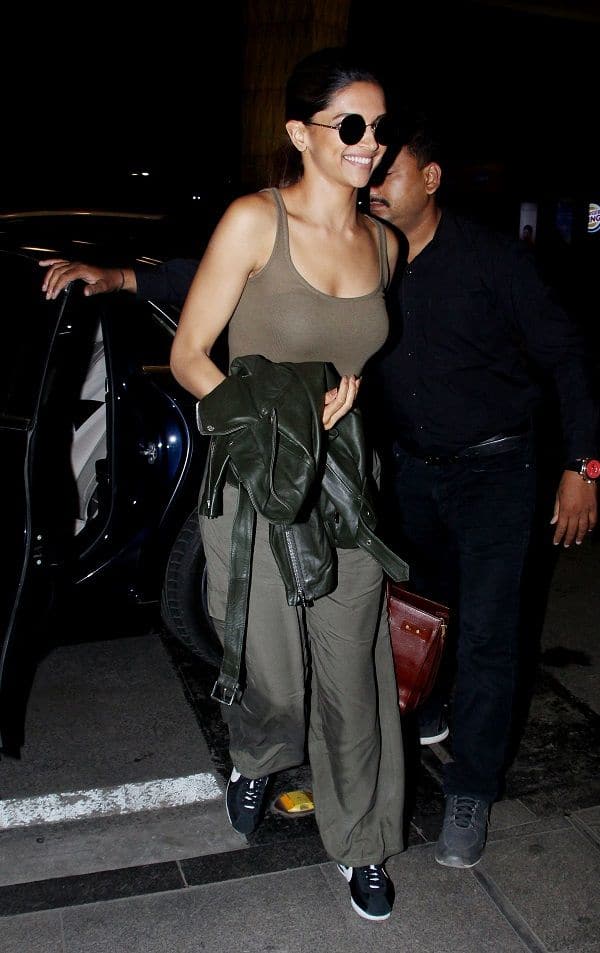 These days, Deepika makes sure to go home every weekend and spend some time with her family. Guess the fact that she is going home might have placed that broad smile on her face.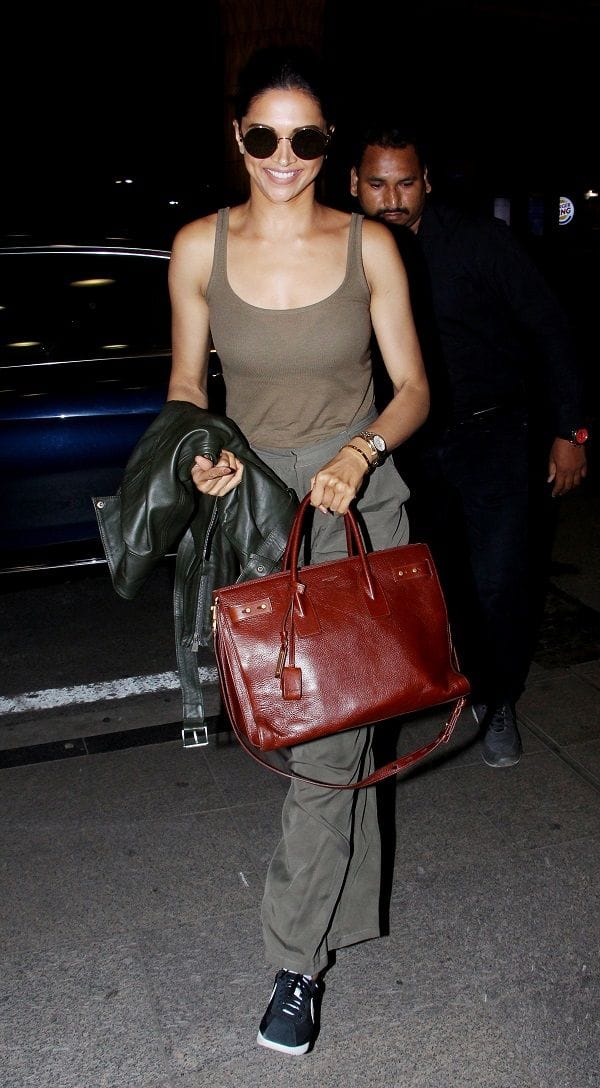 Now the lovebirds Ranveer and Deepika are apparently getting married this November. Mumbai Mirror has reported that the couple will get married in Italy like Anushka Sharma-Virat Kohli. They too would like to keep it a secret. The daily had reported that two ceremonies will be held, one in Italy and the other in Bangalore.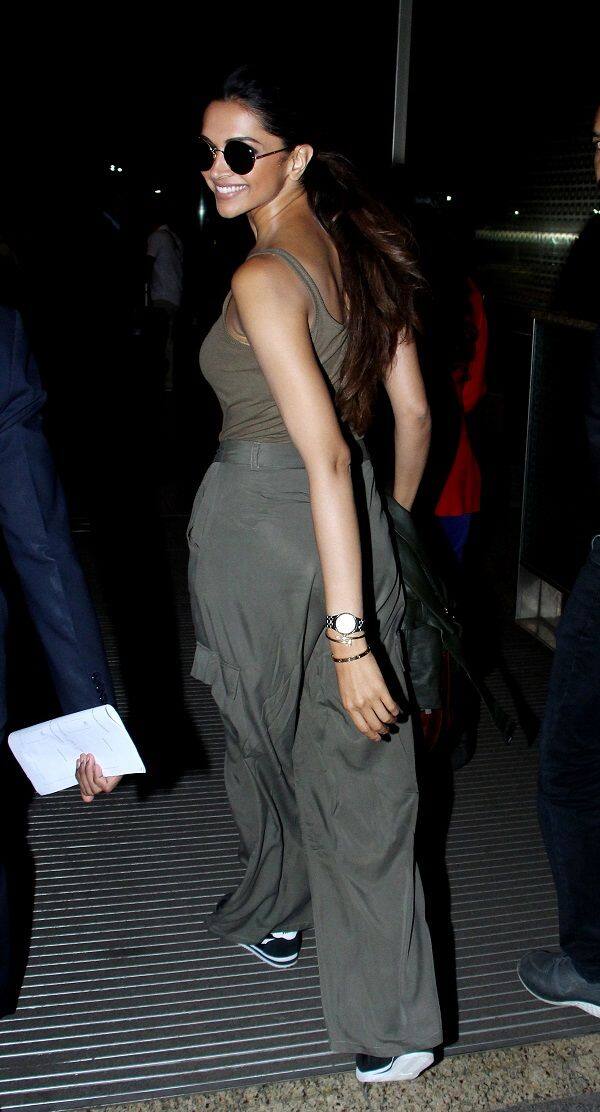 Deepika has already begun jewelry shopping with her mother which means the news might just be true. It is really overwhelming to see how the audience and the industry have warmed up to the concept of not giving a damn about whether or not an actress is married. They are just concerned with films and that's all. There was a time when marriage was seen as a dealbreaker for actresses but the present crop of ladies in B-town has proved, their personal life has nothing to do with their career.