A lot is happening in Priyanka Chopra's life. If there's Nick Jonas in her private life, she has quite a few endorsements and a Bollywood film to look forward. Sadly, her next Hollywood venture with Chris Pratt Cowboy Ninja Viking has been indefinitely postponed. Presently, she is in India shooting The Sky Is Pink with Farhan Akhtar and Zaira Wasim.
Tonight PC was spotted outside the office of Roy Kapur Films, the makers of her Bollywood film. She seemed to be in a rush to get inside but not without a gesture of advice for the paps. She shows the 'Peace Out' sign at the paparazzi and rushes in. Well, Priyanka, what is the rush? Check out the pictures right here…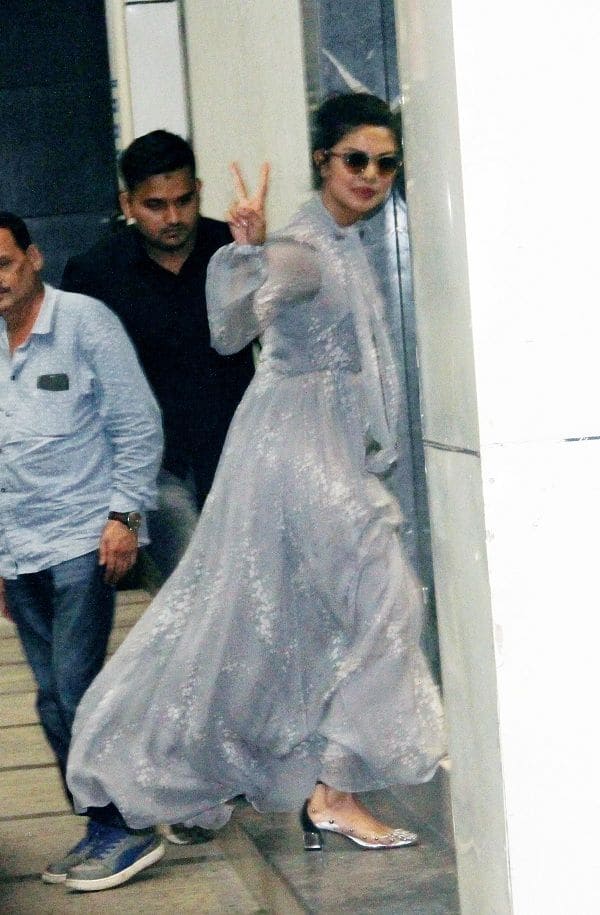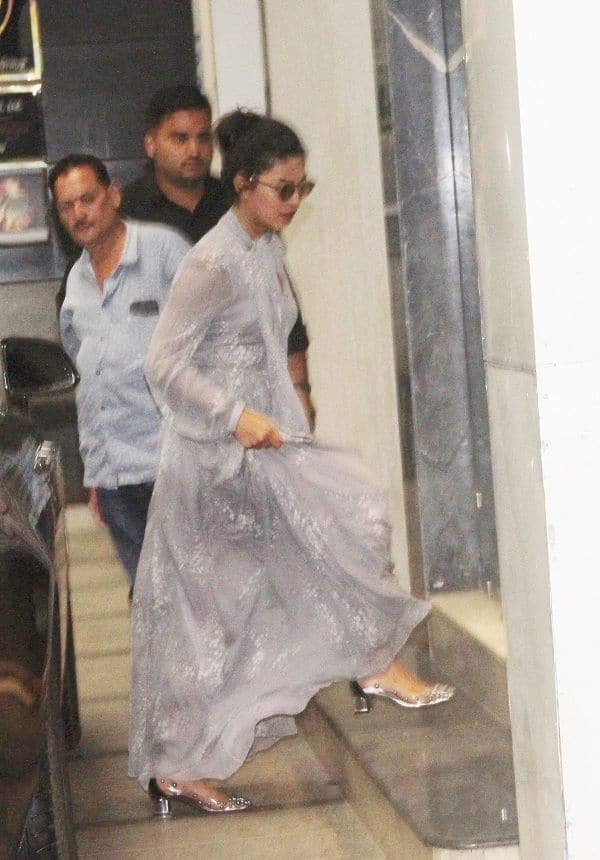 Priyanka Chopra had announced that she doesn't think her life is for public consumption and thus, refused to speak about her engagement to Nick Jonas recently at an event. But the American singer doesn't have any such hang-ups. Us Weekly reports that when a fan congratulated him about his engagement, he graciously said, "Thanks, man!" That's the first confirmation that we have received so far. But that's not all.
The singer told US media, "[Having a family of my own] is the goal. It's definitely something that I hope will happen. I am not sure of the exact timeline. But, I need to give my nieces cousins at some point." While Nick is busy doing family planning, PC is just planning a party in Mumbai for her beau and his family.