The entire nation is heartbroken with the demise of India's former Prime Minister Atal Bihari Vajpayee. The 93-year old BJP leader breathed his last at Delhi's AIIMS today at 05:05 pm. He was one of the most gracious leaders of the nation who had a unique taste of the fine arts. He had an immense love for education and learning was a lifelong journey for him. Born to a schoolmaster from Gwalior he began his political career in his youth by working for the newspapers of Deendayal Upadhyaya, Rashtradharma, Panchjanya, Veer, and Arjun.
The former Prime Minister was admitted in the hospital after complaining of chest congestion, his urine output was on the lower side in June and also kidney tract infection. His condition became critical in the past 24 hours and he was put on life support system. Not just politicians, Bollywood celebs, and TV stars are also mourning the death of Vajpayee. From Karan V Grover to Smriti Irani, everyone is wishing for his soul to rest in peace.
It is surely the 'end of an era' as mentioned by PM Narendra Modi. He is not only a politician but has penned several poems and is an acclaimed writer. For the last few years, he had been away from public appearances and remained at home due to illness.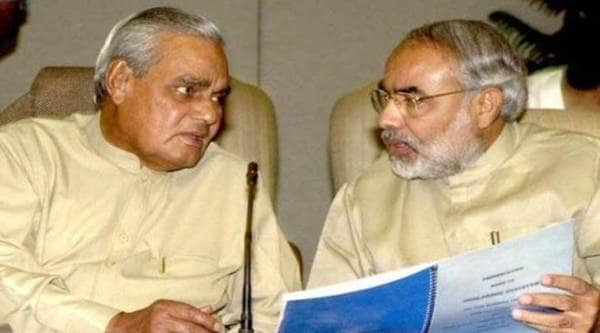 May his soul rest in peace.