Taimur is everyone's obsession. Anyone denying it is just lying. Every time we see this cute kid, we manage to spot something different. Say for example today. The moment we saw his pictures we immediately got reminded of a face from our childhood – the Parle-G baby. Yes, that chubby cute kid we took a liking to since we started having those biscuits seemed to have become a reality. We just couldn't shake off this feeling. Check it out yourself and then tell us if you feel the same.
Taimur Ali Khan has become quite popular, thanks to his cuteness. It has become so profound now that people have started to get selfies with him. The little guy is always happy to meet his paparazzi fans. He smiles at them and even waves at them. In some of the videos, whenever his name is called out by the photographers, he acknowledges them with a loud giggle.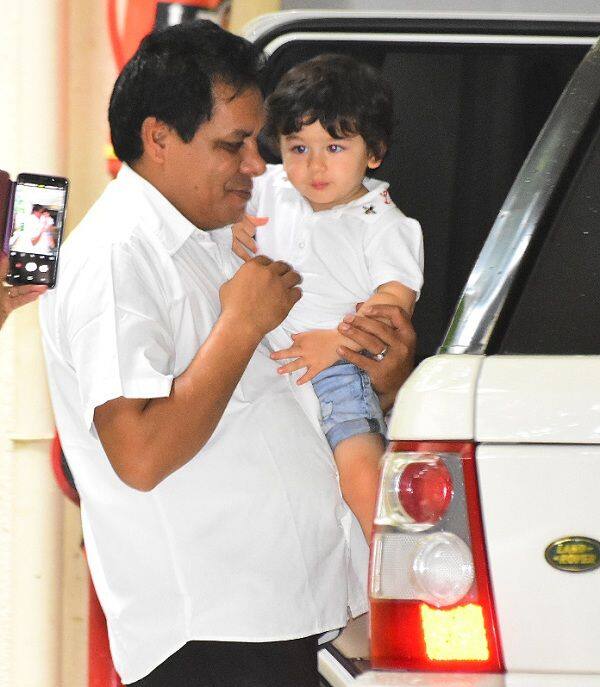 We feel Taimur is more popular than even his star parents Kareena Kapoor and Saif Ali Khan. His outings with his nanny are often awaited as the guy almost every time manages to do something cute for his paps friends. This time was no exception. He straight away looks at them and till the time they vanish from his sight, he makes sure to give them all the poses he could muster at this age. He is only 1 year and a few months old, remember!