Bengaluru: PWD minister H D Revanna, reacting to the outrage around his act of throwing biscuits at the flood-hit families in Hasan, said that he had tossed the biscuits because the crowd was huge and he wanted to ensure everybody receives the packets.
"This was not an act of arrogance. I did not intend to insult the people there," he said adding that he is ready to apologize if he has hurt the sentiments of any individual.
A video of the minister tossing biscuits at the distressed families at a relief center in Hasan had gone viral and he had drawn flak from various quarters. While many called it arrogance, Revanna said that if he had arrogance or superiority complex, he would not have taken up any relief work in the flood-hit parts of the state. "If it was arrogance, I would not have distributed 250 quintals of rice, 3,000 liters of milk and caches of biscuits and lentils to the affected people," he said and alleged that the BJP leaders have tried to show him in the bad light by making an issue out of such a small incident.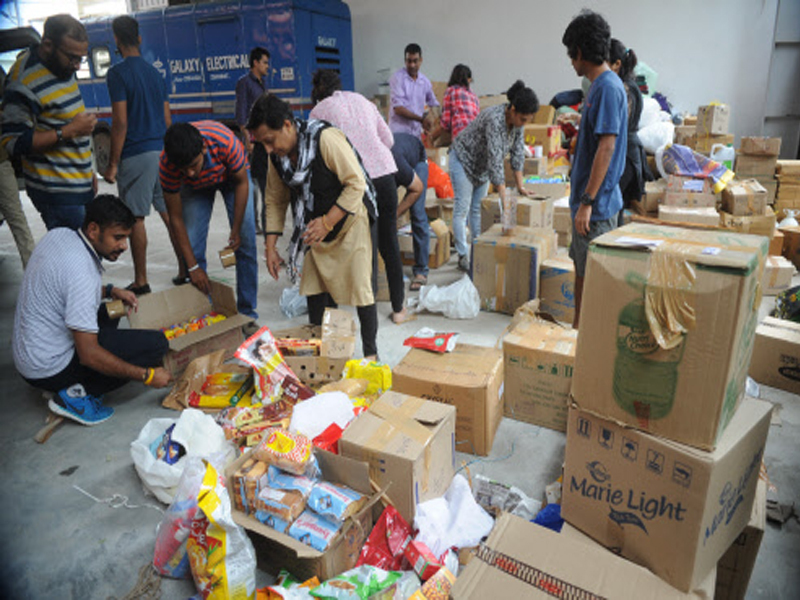 "This is the time to drop political upmanship and come together. Anyway, so far no Union minister has visited the flood-hit parts of Karnataka," he said.
CM and brother of Revanna, HD Kumaraswamy too had stood by Revanna saying that he had not intentionally done so. Revenue Minister R V Deshpande was one of the first few to have supported Revanna by saying that though the act of tossing biscuits was wrong, the minister may not have done it purposefully.