What better way to beat your mid-week blues than see some pictures of India's favorite munchkin. Yes, Taimur Ali Khan is here to make your morning a lot better. The little fellow was spotted outside his aunt Karisma Kapoor's home last evening. Dressed in a casual blue T-shirt with grey shorts and colorful crocs, he looked cute as ever. The cutie patootie also seemed to be very excited about something.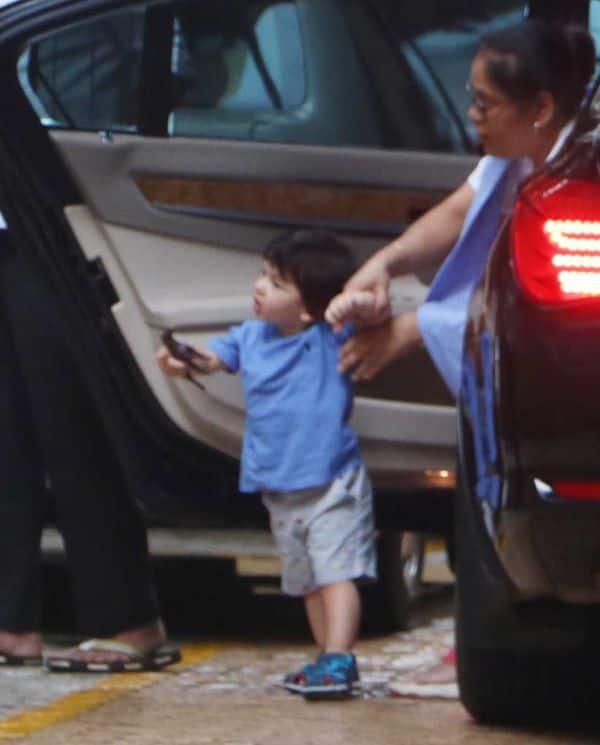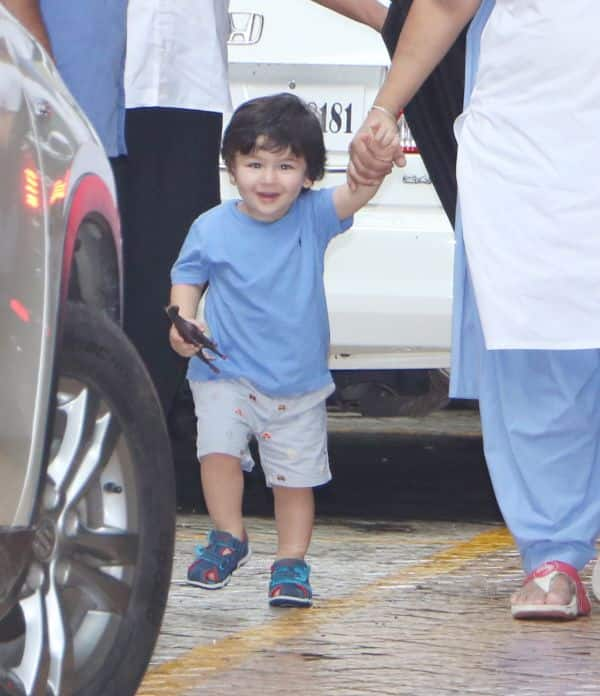 Taimur flashed the brightest smile at his paparazzi friends who accompany him everywhere. We did not see his nanny, Savitri, which was surprising. Another staff member and the driver went with him. Taimur was clutching the figure of a horse in his hand, the one that comes in sets for toddlers.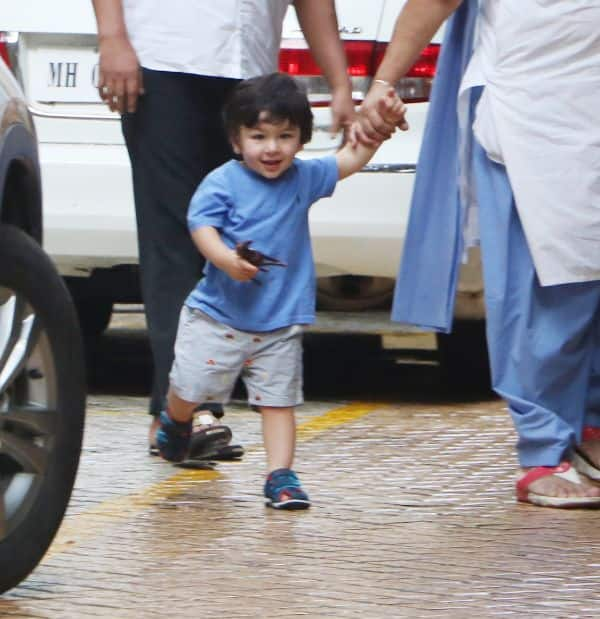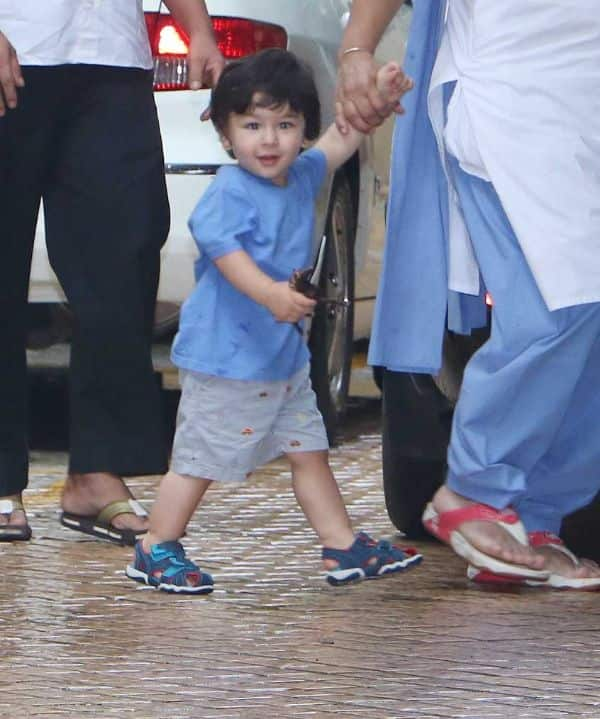 Saif Ali Khan has spoken about how Taimur has a much more exciting social life than him. The young fellow visits aunts Soha Ali Khan and Karisma Kapoor's residences in the evening and also Amrita Arora Ladak's home. They play in the garden or enjoy a swim. A few days back, a man tried to forcibly take a selfie with Taimur but was shooed away by his nanny. We saw a picture where a girl took a selfie of the little one. It looked like she was one of the residents of the building.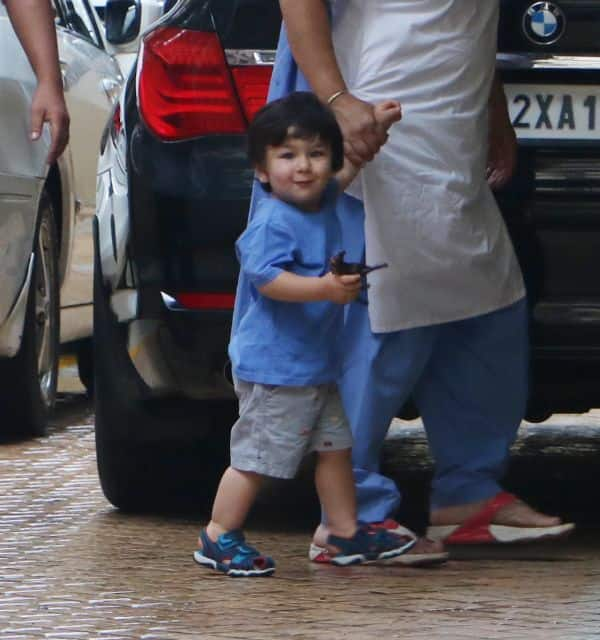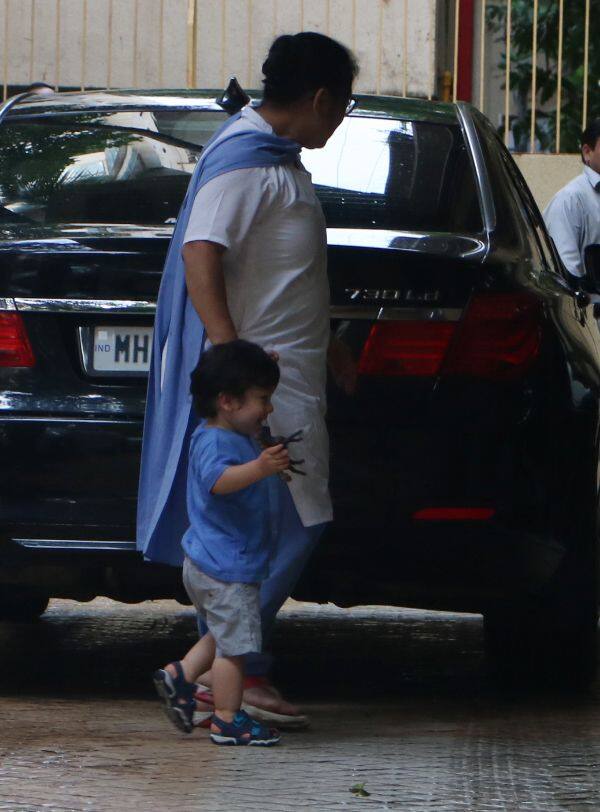 Kareena Kapoor Khan told a few days back, "I think it is a bit much, but there is nothing that I can do about it. But I would want him NOT to have so much attention. As parents, we do not say much, but we hope that he has as normal a childhood as I wanted him to have. Right now, he does not understand it (the media attention), but at some point, we will make him understand it. I think it is all because of the lights, he is trying to figure out what is this."