Priyanka Chopra makes headlines whenever she decides to step out. And why wouldn't she? With style, class, and confidence coming together in the most disarming way for her, it is almost baffling how she wears all three just like her designer custom-made clothes, you know, as a natural part of her demeanor! And the best part is, she comes across as effortless. Take her outfit from her Roka ceremony with boo Nick Jonas for example, befitting for the occasion, PeeCee brought the Abu Jani ensemble to life with her charm and we all saw how!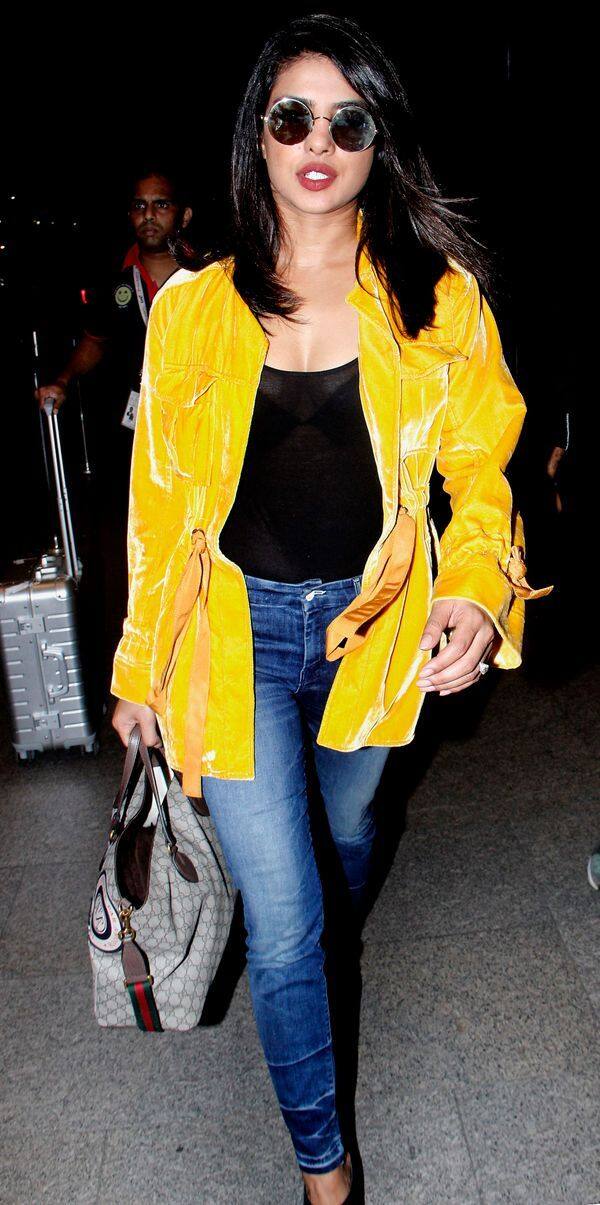 But these were the only days. That's right, after celebrating her engagement and her dad's birth anniversary, Priyanka has set foot out again. Spotted by the cameras at the airport, the Desi girl was all set to take off to the USA in all her candor and boy, did she look ravishing. With her favorite shades and Gucci bag, PC in her suede yellow jacket looked like a million bucks. See for yourself!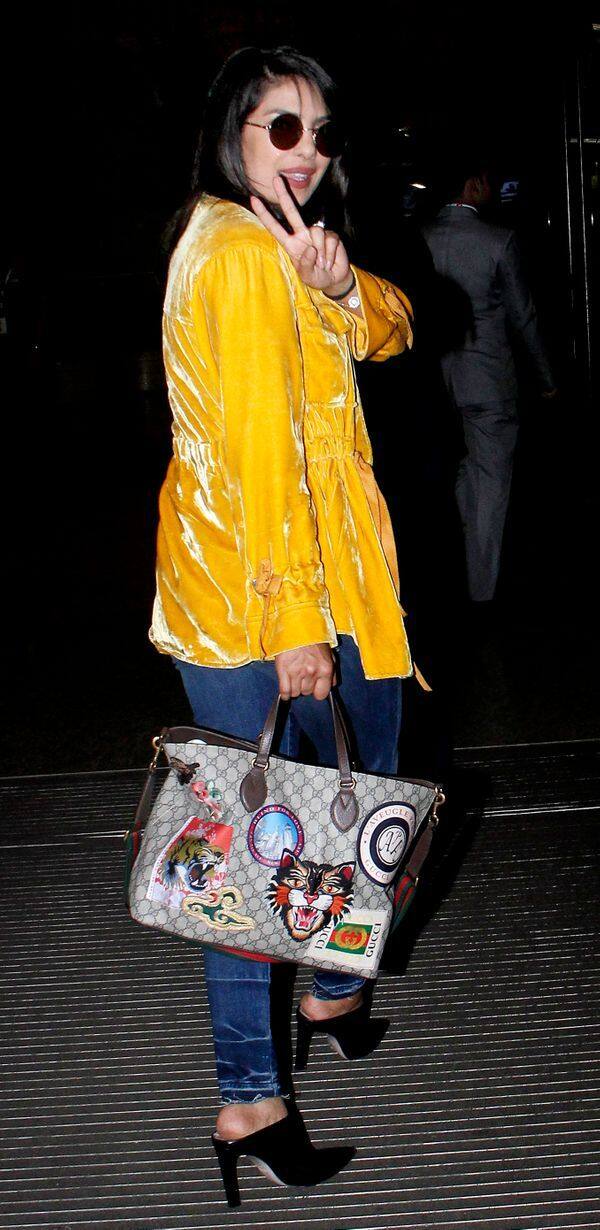 Before arriving at the airport, she was also spotted at her friend Shrishti Behl's house for her birthday. Now, while we do not know where exactly she is off to, maybe a visit to the fiancé is on the cards. Ah, how we would love that!