Sunday becomes a fun day when little Taimur makes an appearance for the papz and we get our fair share of cuteness for the day. Today is the festival of Rakhi, and for the same, our little Pataudi paid a visit to granny's place. Perhaps cousin Inaaya would be there too for the festivities, we haven't yet spotted her today.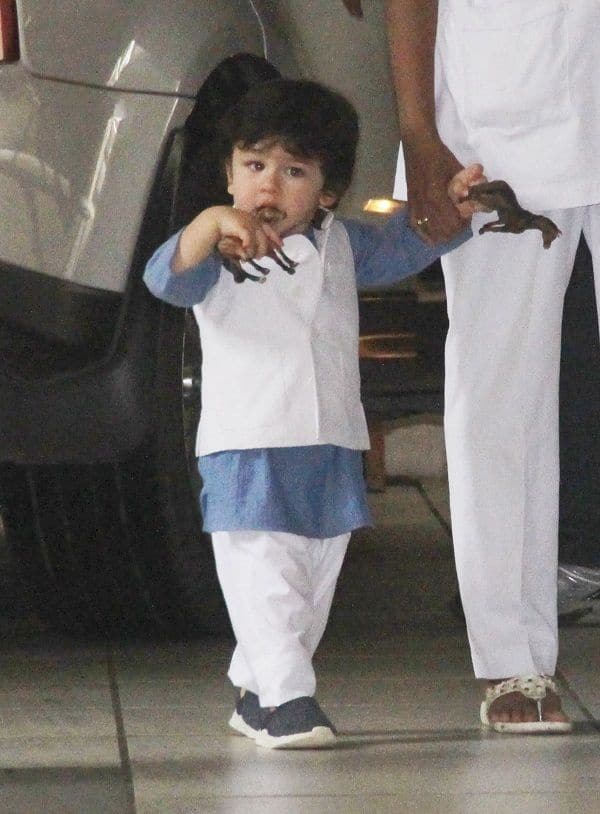 Saif Ali Khan's son looked as adorable as ever, albeit he wore traditional clothes today. A blue kurta over white pajama, layered with a white jacket, the outfit is perfect for the occasion and how royal Taimur looks as he carries it with ease.
He seems to have new favorites for a company. We've seen him carry these toy horses before, remember? It's cute how he is nibbling on the toy horse's ear. That's what babies do all the time! The star kid knows well how to pose for the cameras and he never disappoints his paparazzi friends.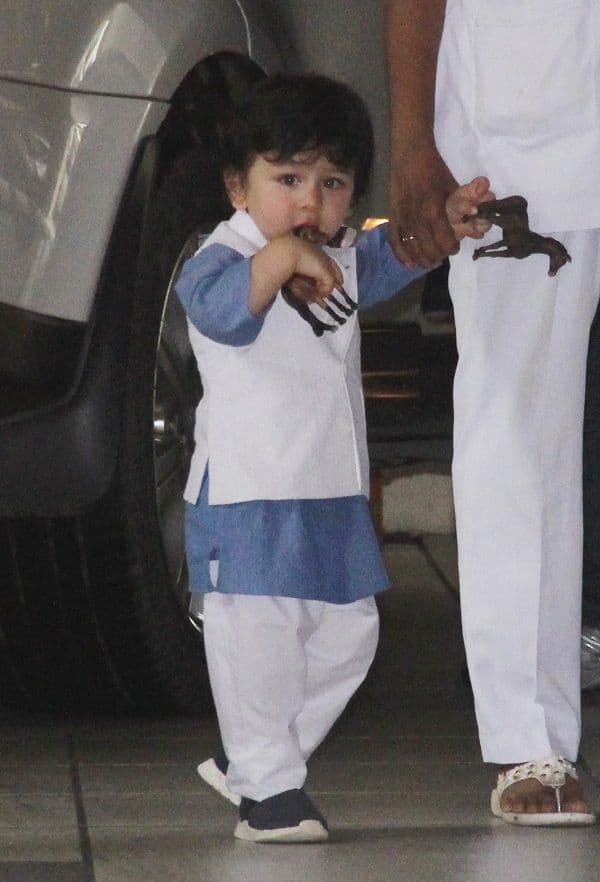 Mommy Kareena Kapoor Khan is concerned about all the attention her son is getting and feels it is a bit too much. She recently said, "I think it is a bit much, but there is nothing that I can do about it. But I would want him NOT to have so much attention.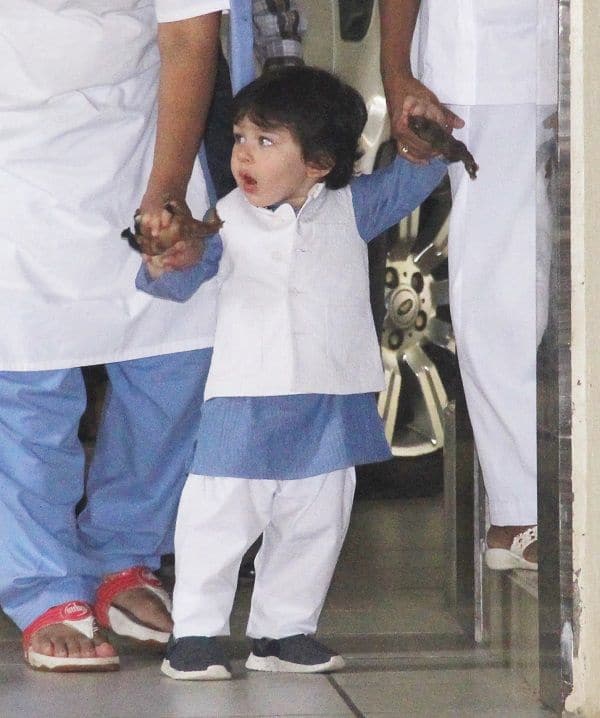 As parents, we do not say much, but we hope that he has as normal a childhood as I wanted him to have. Right now, he does not understand it (the media attention), but at some point, we will make him understand it. I think it is all because of the lights, he is trying to figure out what is this."