From the time we heard that Salman Khan and Shah Rukh Khan are coming together on the finale episode of Dus Ka Dum, we knew it won't be just fun but a super fun episode. We did get sneaky glances of the episode uploaded on Instagram by the fans of the show. We can't thank them enough.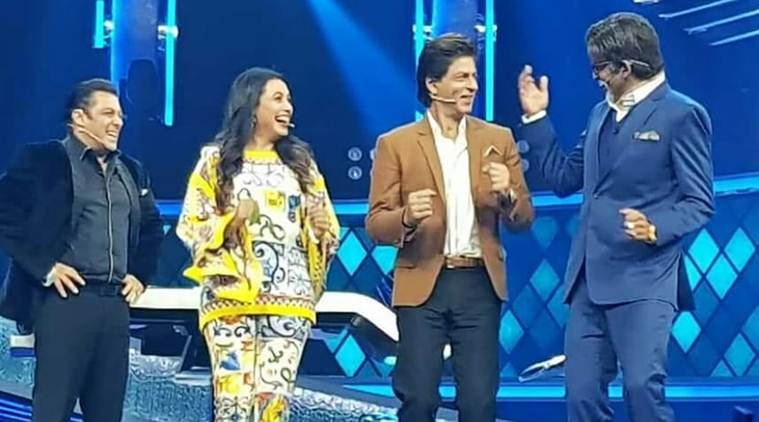 Now we have yet another video of the episode which makes us believe it will be a riot. So there will be Rani Mukerji saying Mere Karan Arjun aa Gaye, Salman and SRK will share the same lungi with Rani for Lungi dance, SRK will try to teach Salman how to talk to women… yes, he will!
The Bharat actor obviously is confused thinking how does he talk to women that he needs coaching from SRK. But trust us, Salman, nobody can teach you how to floor a girl like SRK. Remember you too agreed to it in Sultan? We are obviously rambling here because we are damn excited about this episode.
Salman loves Shah Rukh a lot. Even in the Bigg Boss promo, there is a mention of him. Well, don't we just love this Khan-ship? We totally do!