Star kids are the latest craze of Bollywood buffs. And we do not really blame them. Taimur Ali Khan, Inaaya Naumi Kemmi, Misha Kapoor are cuteness personified and one pic of them makes us smile from ear to ear.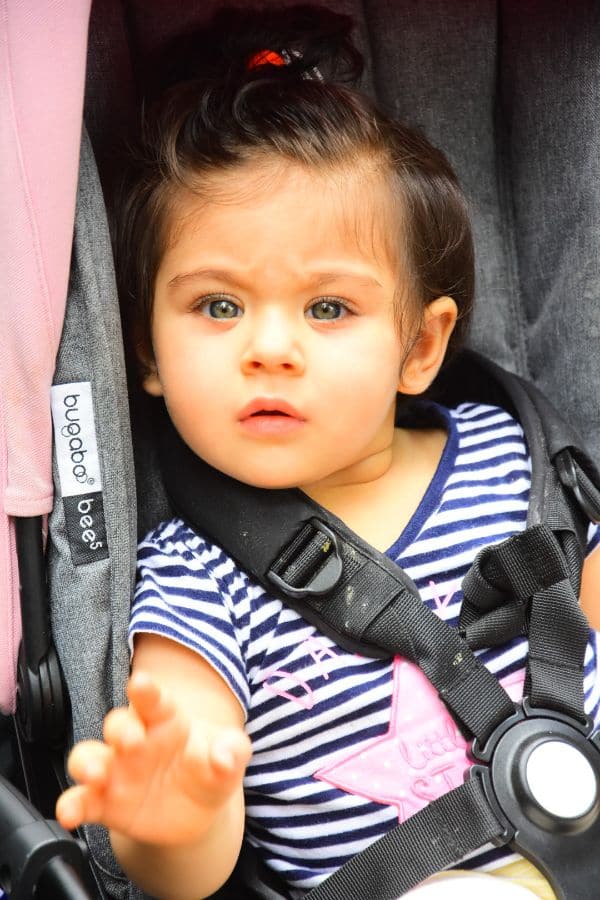 However, unlike cousin Taimur who by now literally bonds with his paparazzi friends with his expressions, Inaaya Naumi Kemmu is not-so click happy. The little one stepped out for her morning ride with her two nannies in a striped tee and leggings.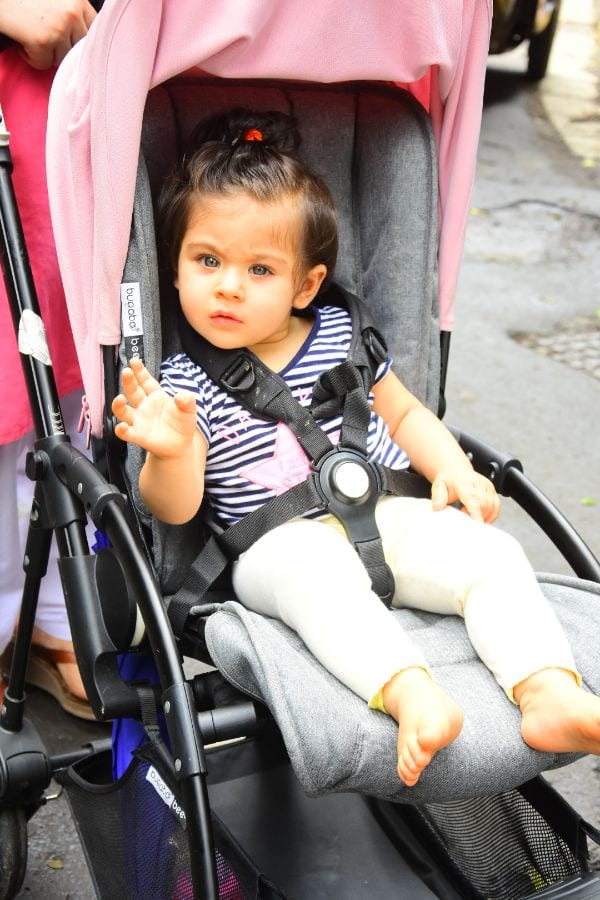 With the sun coming out for a while, it was the perfect occasion to soak in the sunshine. The paps who keep a watch on her movements decided to click her pictures and Inaaya does not look a bit happy here.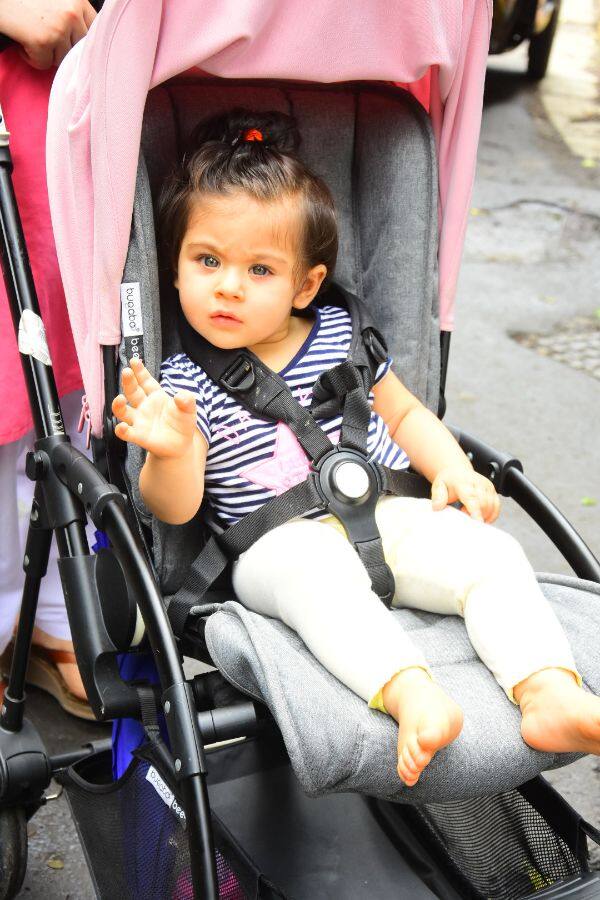 The little angel has not smiled for a single picture and the gestures of her tiny hand seem to say 'Ab Bas Karo'. Clearly, this little one hates the media intrusion into her me-time. In the set of pictures below, Inaaya's expressions range from curious to oh-no and finally buzz off.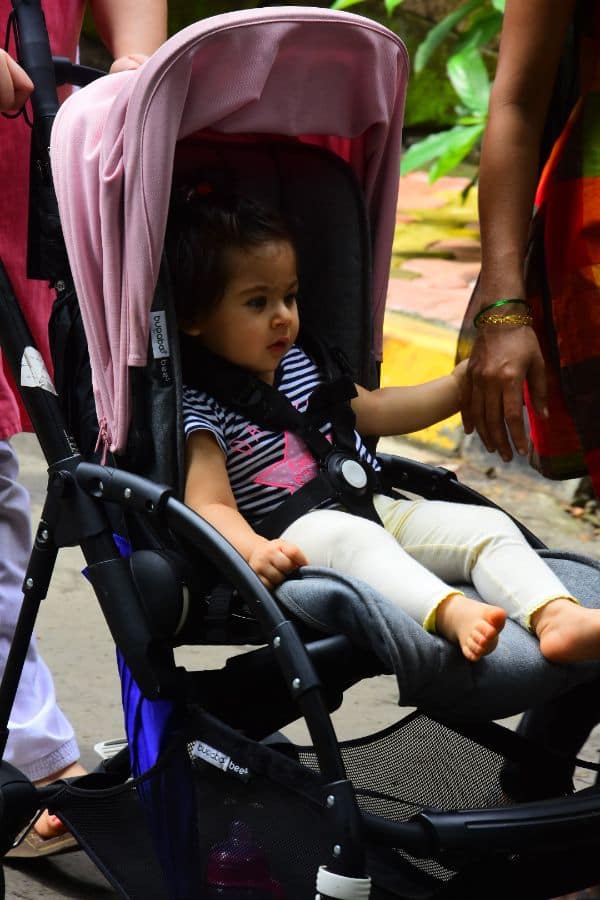 Inaaya and Taimur celebrated their first Rakhi this year with siblings, Ibrahim and Sara Ali Khan and the pictures went viral.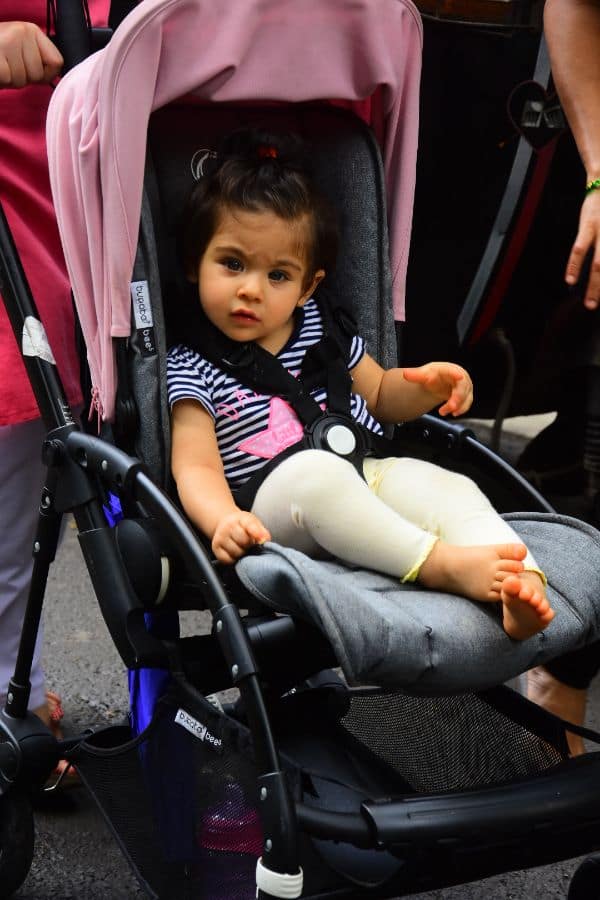 Truly, they were the tiny stars of the festival. Soha Ali Khan hates the constant media attention on her baby and even scolded the cameraman for using too much flash.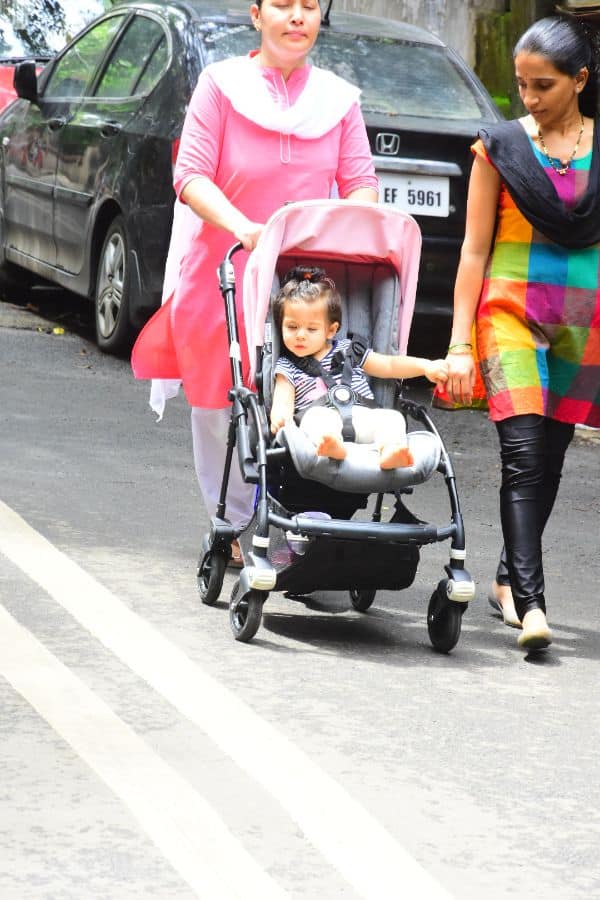 The two cousins are bonding nicely and Saif Ali Khan even revealed about how Taimur is a little ruffian and he is always scared that he will pull Inaaya's hair. However, they have a lot of people around them always.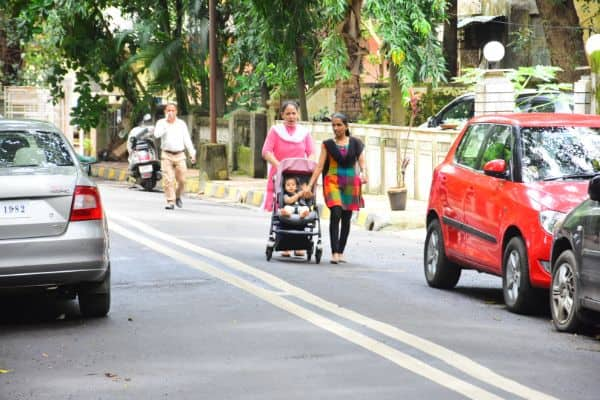 So far, we always used to see Soha and Inaaya together but now she steps out more often just with her nannies.