Celebrities are just like us. They have hearts, they fall in love and they fall out of love too. But the only drawback of being a star and doing any of those things is that one is under the constant scrutiny of the public. However, even amidst all those breaking headlines, Alia Bhatt seems to have cracked the code. Hey, nobody is devoid of heartbreaks and everything that comes along. But the actress — whose acting chops we can gush about the entire day — is just not afraid to wear her heart on the sleeve. In fact, to be precise, she isn't afraid to borrow and steal from her boyfriends' closet.
Yes, she hasn't proclaimed her love from rooftops for any of her BFs (like any sane person) but along the way, she has done things in love, like you and I would. And that's something that makes us root hard for her and anyone she is in love with. If you insist on knowing who, know that we are not here to make a list and invite judgments. Instead, we're here to bring forth an observation that makes her as real as they claim her to be.
Coming back to the point, Alia, as it turns out, has a thing (for the lack of a better word) for her boo's belongings and we don't know if she can be more cute and relatable. We're not sure if you remember, but earlier, when she was reportedly dating Siddharth Malhotra, she had stepped out wearing Sid's T-shirt after celebrating Shah Rukh Khan's birthday in Alibaug. Here's a little something to jog your memory.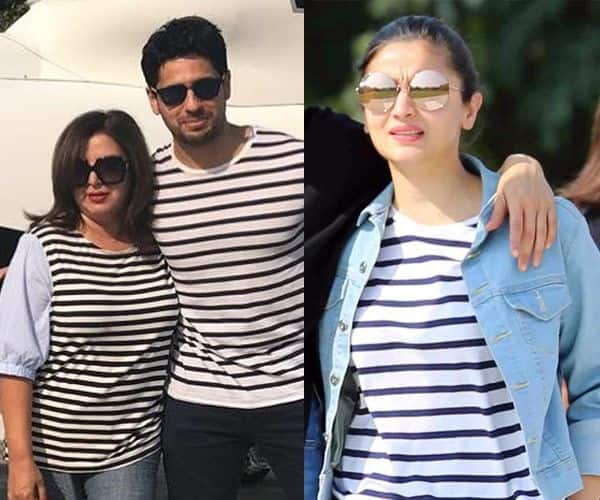 While that was then, the powerhouse performer recently has been in the news for her brewing romance with Ranbir Kapoor. And she has been dropping subtle hints on Instagram. In fact, it was the same place where she flaunted her back and her new jersey that had RK's favorite, the lucky number on it- 8! Of course, it seemed like it was his and we like to believe so. Here's what we are talking about: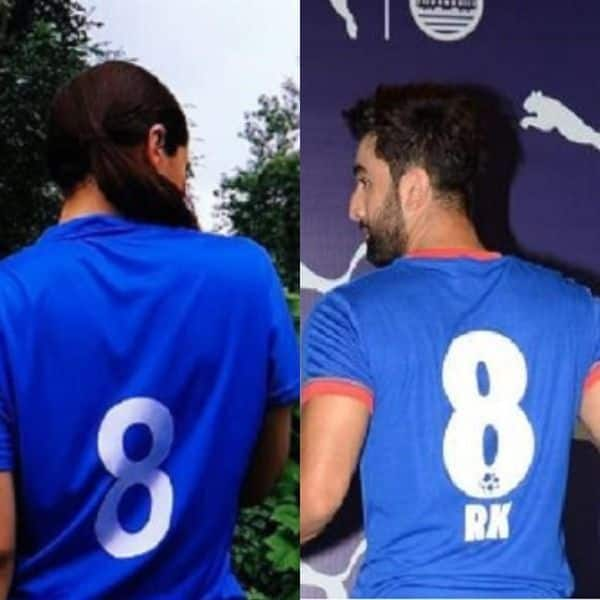 Now, tell us. Are we on the same page? Just in case we haven't said it enough, we love the fact that she loves like there is no tomorrow, you know, just like the actresses of those books we read up growing, told us to. So here goes…please never change, Alia. We heart you!