Bigg Boss 12 launch is happening in Goa presently with Salman Khan at the helm of affairs. When it's him, you don't really need anything to spice up the proceedings. He has been hosting this show since season 4 and now, we can't even think about the show without him. Although it seems a bit strange to see the launch happening in Goa, Salman makes sure it is as grand as it always is. So he enters in a yacht looking a hell of a lot sexy in a banyan. We wonder if it's of the same brand that he endorses. The body that he has built for Bharat looks really good on him but we are tripping on that beard. That suits him better than even that macho body!
Talking about one vichitra (strange) Jodi in his life, Salman Khan said, "I co-hosted Bigg Boss 5 with Sanjay Dutt and I think that was quite a 'vichitra' Jodi."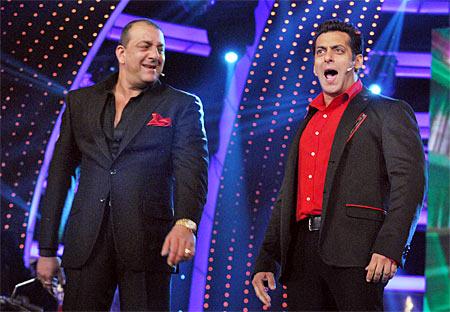 Salman Khan makes a big reveal and says how Shah Rukh Khan was the first choice for the role. He says, "#ShahRukhKhan was the first choice to host Bigg Boss but he couldn't make it due to his shoots and shoulder injury. I also got to know about this recently. I want to thank SRK and Colors for giving me BB."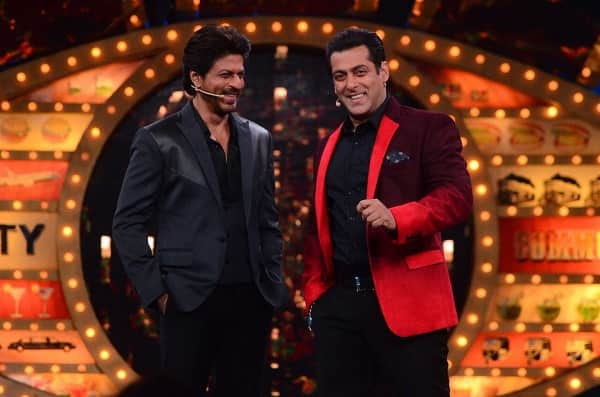 Salman Khan reveals that Bharti and her husband will be the first Jodi to enter the house. But he was asked about Priyanka Chopra when he said this. To that, he replied, "Salman Khan takes a jibe at Priyanka Chopra as he announces #BhartiSingh and #HarshLimbachiya's name: "No it is not Priyanka. She is already engaged.. you know that na?" Salman is also a king of sass…we tell you!
Bharti Singh and her husband Haarsh Limbachyaa are here to add some more fun to the proceedings…
Salman Khan takes the mike and answers some hilarious questions. In fact, before anybody could ask him about his marriage, he named who he is thinking of getting married. Salman said, "Earlier people used to ask me when are you getting married? Now, they ask me if I am hosting Bigg Boss..? I am thinking of getting married to Bigg Boss.. there is a various advantage to it!"
Bigg Boss 12 is about jodis this time. But there are also single contestants in the show and we told you exclusively that Dipika Kakkar has been paid a whopping sum to be part of the show.