It is the occasion of Janmashtami and our celebs are soaking in the festive spirit. Shilpa Shetty's son Viaan accompanied dad Raj Kundra to Juhu's ISKCON Temple. His grandmom Sunanda Shetty also went with them. The family is very religious and going to ISKCON every Janmashthami is an annual affair for them.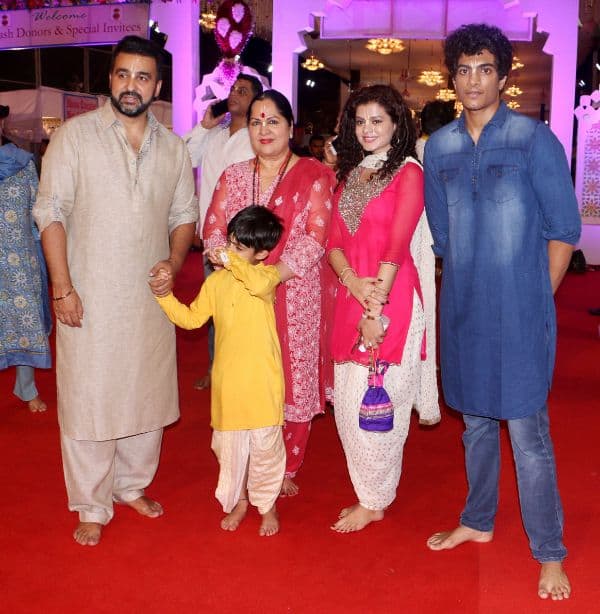 While dad Raj Kundra wore a cream beige kurta pyjama, Viaan impressed in his silk dhoti and yellow kurta. Earlier, Shilpa shared a video where Viaan turns into a Govinda and breaks the handi. He is six years old now and the actress posts few milestones from her son's life on her social media handles.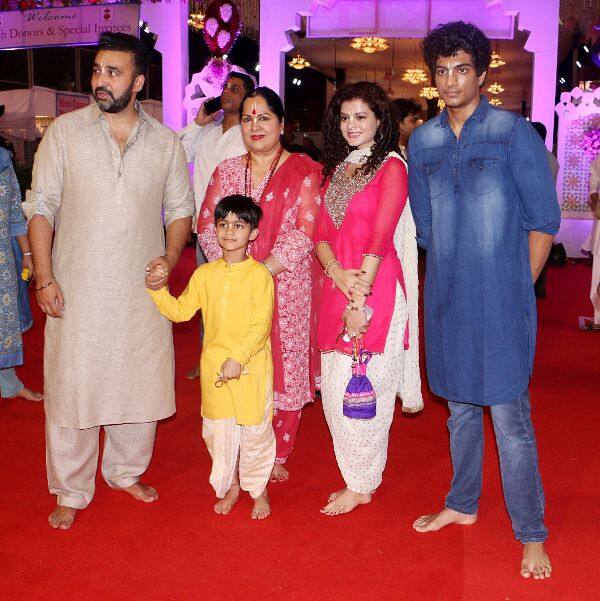 Singing siblings Palak and Palash Mucchhal were also seen with them. Every year, Shilpa takes her son to the temple. When he was smaller, she would dress him as Krishna as well. Her parents are also Krishna bhakts. Other Bollywood celebs like Hema Malini, Divya Dutta, and Vivek Oberoi too visit ISKCON on this occasion.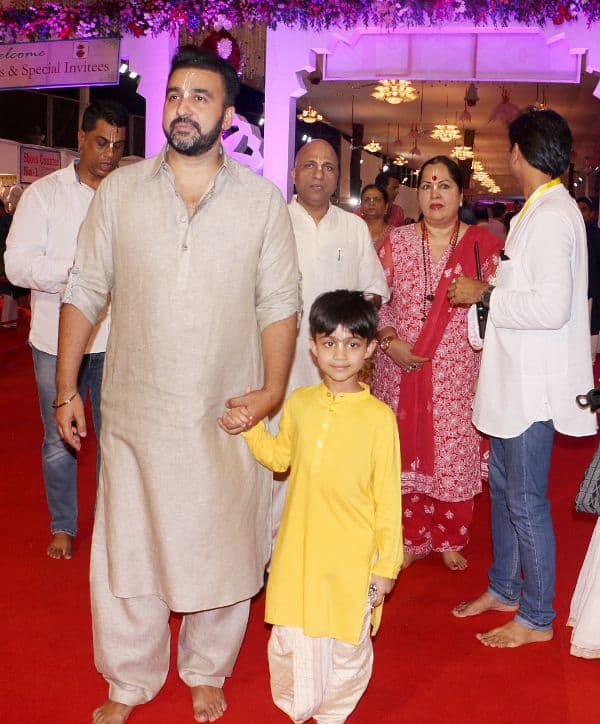 The actress has spoken about how Viaan is coming on terms with the fact that his mom is quite famous. She told the Hindustan Times, "Whenever he sees me on the television, he knows that I am famous. His friends call me Shilpa Shetty and he often gets curious and asks, 'why do they call you Shilpa Shetty?'.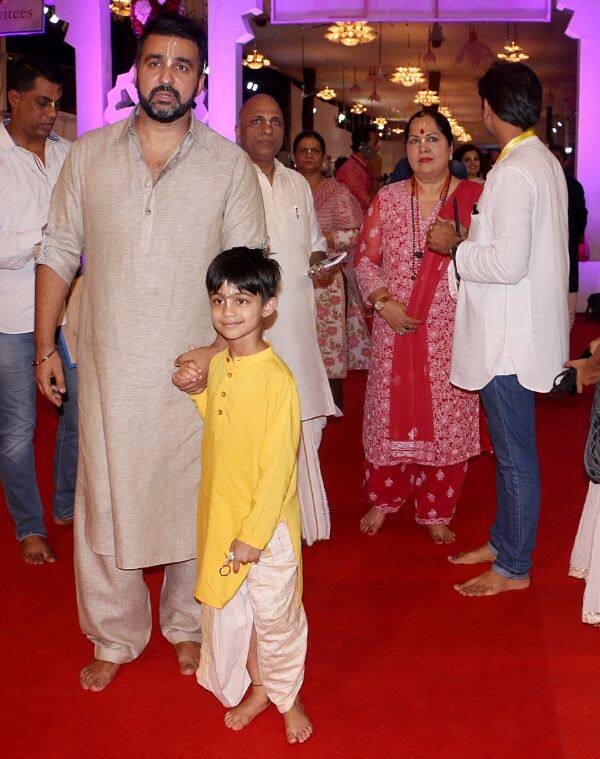 It's wonderful to interact with children. They come up with the most interesting questions." His birthday bash this year was a combination of caring and glamour. She took him to an old age home where he distributed food to the residents.