Taimur is presently vacationing in the Maldives with Saif Ali Khan, Kareena Kapoor, Soha Ali Khan and Kunal Kemmu. The pictures of the Pataudis are hitting the internet every now and then making our mundane lives slightly better. Yesterday, we shared with a picture of all of them together in the pool.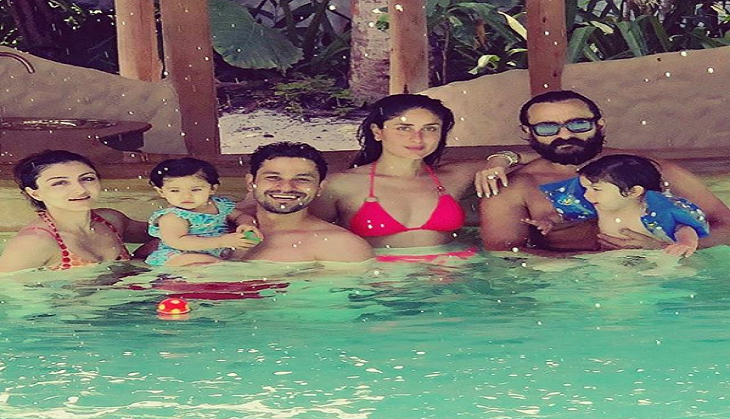 While Taimur just couldn't wait to jump in the water, Inaaya was contemplating whether or not it's safe doing so. Kunal looked really happy to be there and Saif showed some swag. But it was Kareena Kapoor in a pink bikini who stole the thunder from her son who is more popular than even her. Nobody gets the smolder right like Bebo and that picture was it. But trust Taimur to up the game here. Soha has put up a picture of Saif and his son walking on the beach.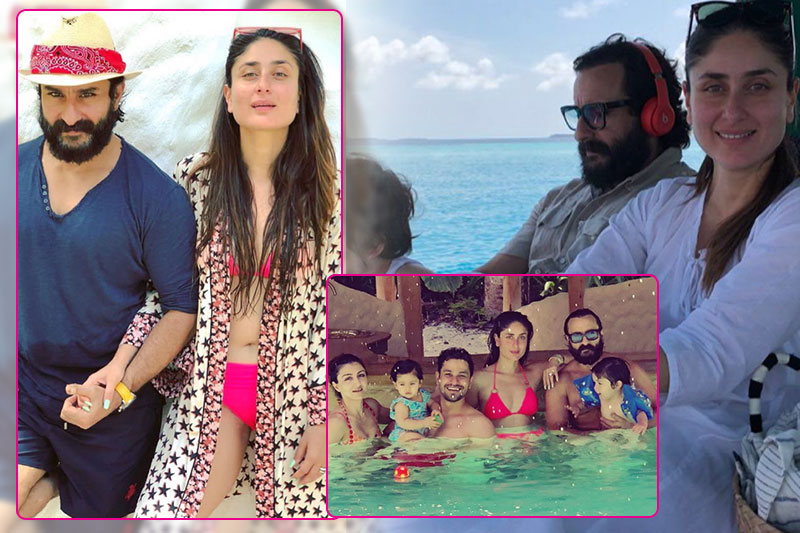 The Pataudis are staying at Soneva Fushi Resort and the visuals on the internet about the place are inviting. Whether you want lazy evenings or some activities, it's all there for you. The gang was definitely having a great time in the pool. We can't just get over how Taimur is desperate to play in the water. Saif obviously is holding him tightly so that he can be reined in.