Congratulations are in order as Shahid Kapoor and Mira Rajput have been reportedly blessed with a baby boy. This is the couple's second child. It was born at Mumbai's Hinduja Hospital. Mira was admitted there today morning. The baby was supposed to come by the tenth of the month, but it has arrived earlier.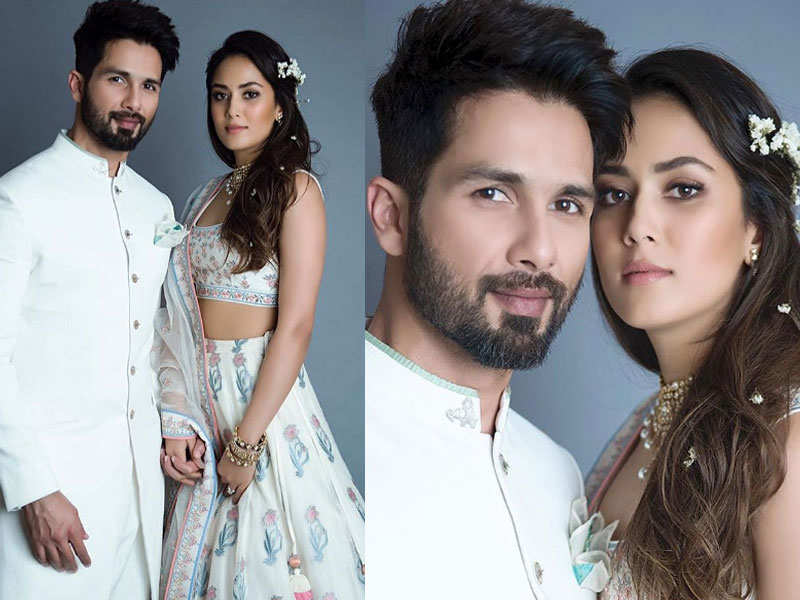 A source confirmed to Indian Express Entertainment that Mira has delivered a baby boy. We had reported how very soon they would be parents again. The couple got married in 2015 and had their first child in 2016. We are waiting for congratulations to pour in from the industry. They made the announcement some months back when they put out a picture of Misha with Big Sister wrote in the background. Her mom, Bela Rajput was seen exiting the hospital today in the evening.
Shahid and Mira had gone for a dinner date last night and she seemed a little uncomfortable when they got out. He escorted her to the car and this morning she was rushed to the hospital. Ishaan Khattar and Neelima Azim are also in the hospital now to see the baby. Mira had told Vogue, "Shahid is an extremely loving and supportive husband. It comes naturally to him.
The smallest things he does make me smile and feel so loved, like when I wake him up in the middle of the night with a foot cramp and he soothes it. Or how hands-on he is with Misha and has really made sure she doesn't feel the lack of my attention and presence, especially in these last few weeks where I can't pick her up or play very much with her. It's everything put together. I couldn't have asked for a better partner to walk beside me through this journey." Congratulations to the couple!