A lot of have come and a lot have gone, but if there's one diva who has been the reigning queen of glamour in Bollywood it's (undoubtedly) Kareena Kapoor Khan! The stylish actress has been a fashion icon before it was cool to be one and we are not taking arguments. But if you insist; She knows just the way of making an entry, and turn heads while at that, and goes without saying that her style game is always on point. And the best part is she does it effortlessly even with an entourage behind her.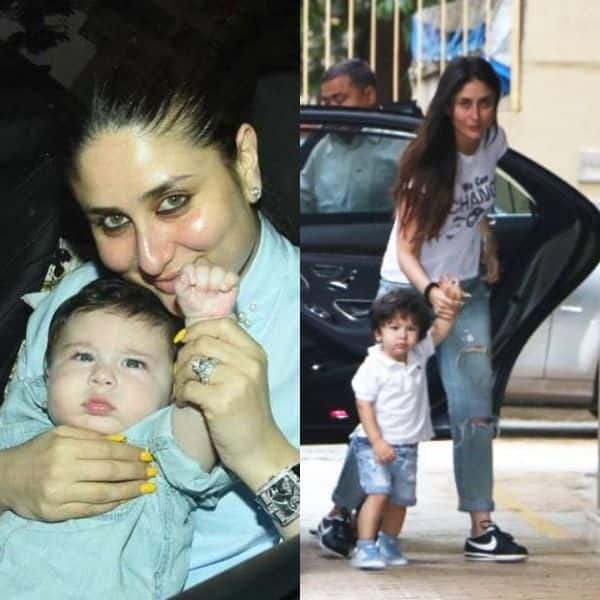 Even her style file after embracing motherhood has always been the talking point for all the right reasons. Remember when she re-imagined and re-defined maternity wear and clothing for all the to-be-moms out there? Actually, you don't even have to go that back. Even now, while carrying Taimur around–who is about to turn 2 soon–Bebo loves keeping it classy. That's always been her style. In fact, we have also come around another observation and it is too cute to go amiss. If you haven't noticed it already, Kareena loves twinning with baby Tai whenever she can and it's adorable. And these aren't just claims, we have pictures for proof.
Denim shirt? Check. 
Classic blue shirt denim combo? Check that too. 
Pretty in pink. Hell, yes!
Give way for an orange splash! 
The fave white tee- distressed denim look.
See it now? Before, while and even long after pregnancy, Kareena has found the right match and chord that allows her to be the most fashionable mom there is in B-town! And even otherwise.