Thugs of Hindostan releases in exactly one week from today and the team behind the grand movie is making sure you know the amount of effort that has gone into the making of the video. In the recent video shared by the team, Katrina Kaif has not only given her best shot for the movie, but she has also sacrificed her knee for the movie. In the making video of Manzoor E Khuda, Katrina Kaif revealed that she injured her knee while performing a step for the song.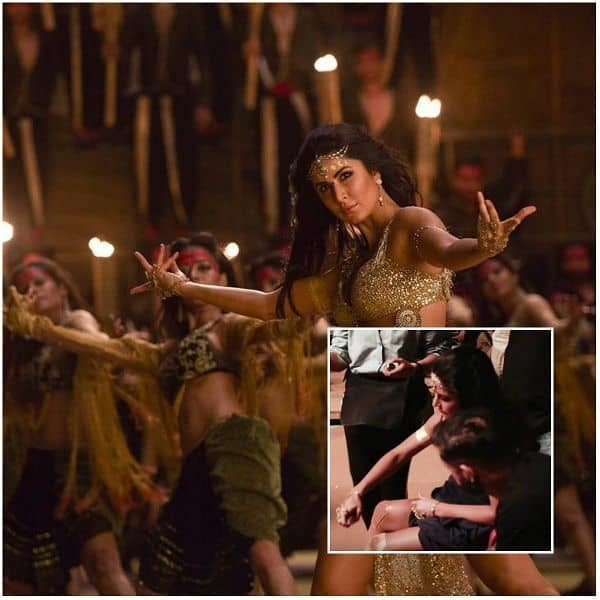 In the teaser shared by YRF, Katrina looked like a pot of gold in her golden ensemble. Little did we know she was performing with scrapped kneecaps. She covered her injury with bandages and painted it with spray paint.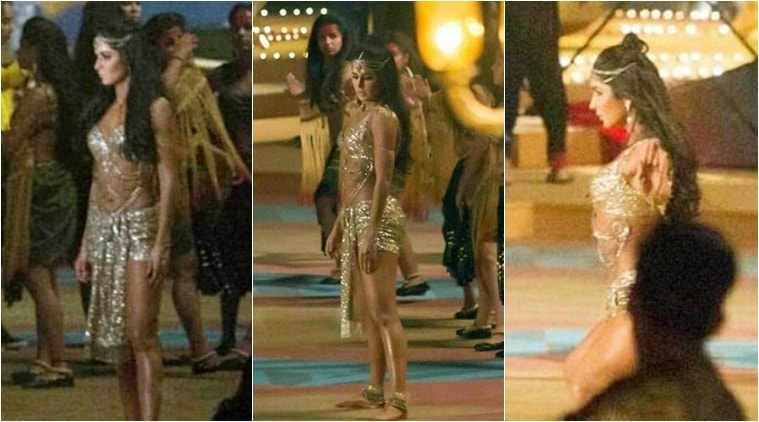 "There was a part of the choreography that involved these knee spins on the floor but when we were rehearsing it, of course, we rehearse with knee pads what you don't realize is that there is a certain slide which the knee pads give you, which gives you a little bit of an extra speed. So on the day of the shoot, you, of course, can't have knee pads with the outfit which I am wearing so of course, I suffered a bit of an injury there that took me a while to get through and that was something which was challenging," she said in the video.
The video also elaborates on the making of the song – from the recording room – and the numerous dancers who were supporting Katrina in the video.
Thugs of Hindostan releases on November 8 and it stars Aamir Khan, Amitabh Bachchan, and Fatima Sana Shaikh apart from Katrina.